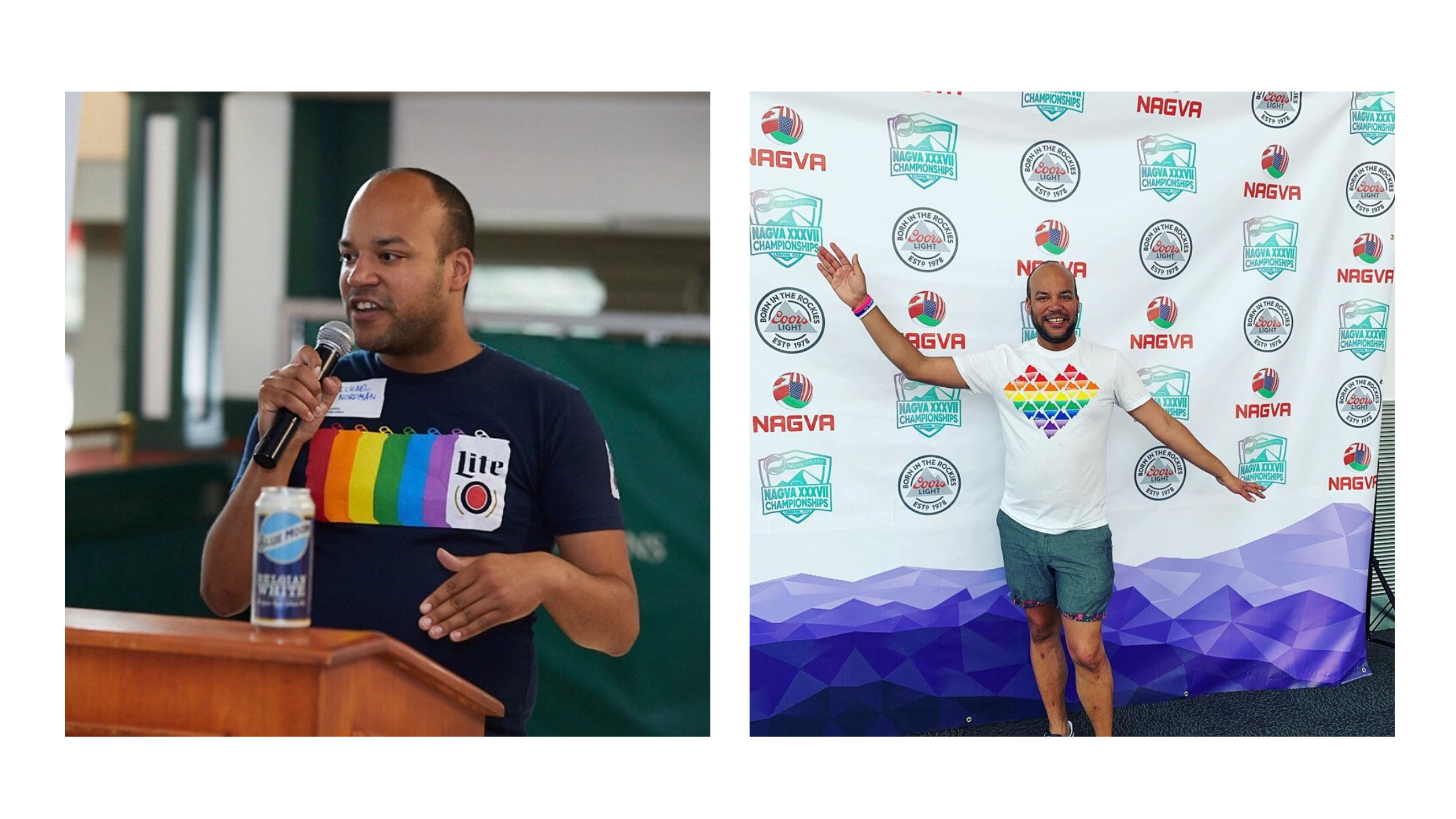 Pride Month 2020 Employee Spotlight: Michael Nordman, Molson Coors Community Affairs Director.
Q: What does Pride mean to you, and how are you celebrating this year in the absence of parades and festivals?
A: Pride is all about celebrating who you are and what you stand for, whether you identify as LGBTQ or as an ally. I'm planning to get together with a small group of friends to celebrate Pride and stream some of the celebrations that are happening online this year.
Most importantly, though, we can't forget that Pride parades and the LGBTQ movement were launched at Stonewall by Marsha P. Johnson, a black trans woman, so I'm also participating in the Black Lives Matter protests in Chicago throughout June ,including an upcoming drag march this weekend.
Q: ​​​​​​​What about the Molson Coors culture lured you to work here?
A: Prior to working at Molson Coors, I worked as development director for Equality Illinois, the statewide LGBTQ group, and the company was one of our major sponsors as we fought for marriage equality and other key rights for LGBTQ individuals.
I saw firsthand the company's commitment to equality and support of their hometown community of Chicago. I wanted to work somewhere that stood for more than just their product (although the beers are great!), but also helped make a better world through corporate social responsibility.
I'm fortunate in my community affairs role to be able to do that everyday working with our nonprofit partners to highlight our great brands and create a win-win relationship for them and the company.
Q: ​​​​​​​How do you celebrate your identity at Molson Coors, and what's been your proudest moment here?
A: I've never felt that I had to be anyone but who I am as an out gay male in my time at Molson Coors, and I proudly display rainbow and trans flags at my desk in the office. My proudest work moment was growing our Miller Lite and Coors Light Tap Into Change program from the city of Chicago to a national program across more than a dozen cities. Each year, we are able to give over $100,000 to local LGBTQ and HIV/AIDS nonprofits, and through these partnerships, we've also moved the needle on sales in those cities.