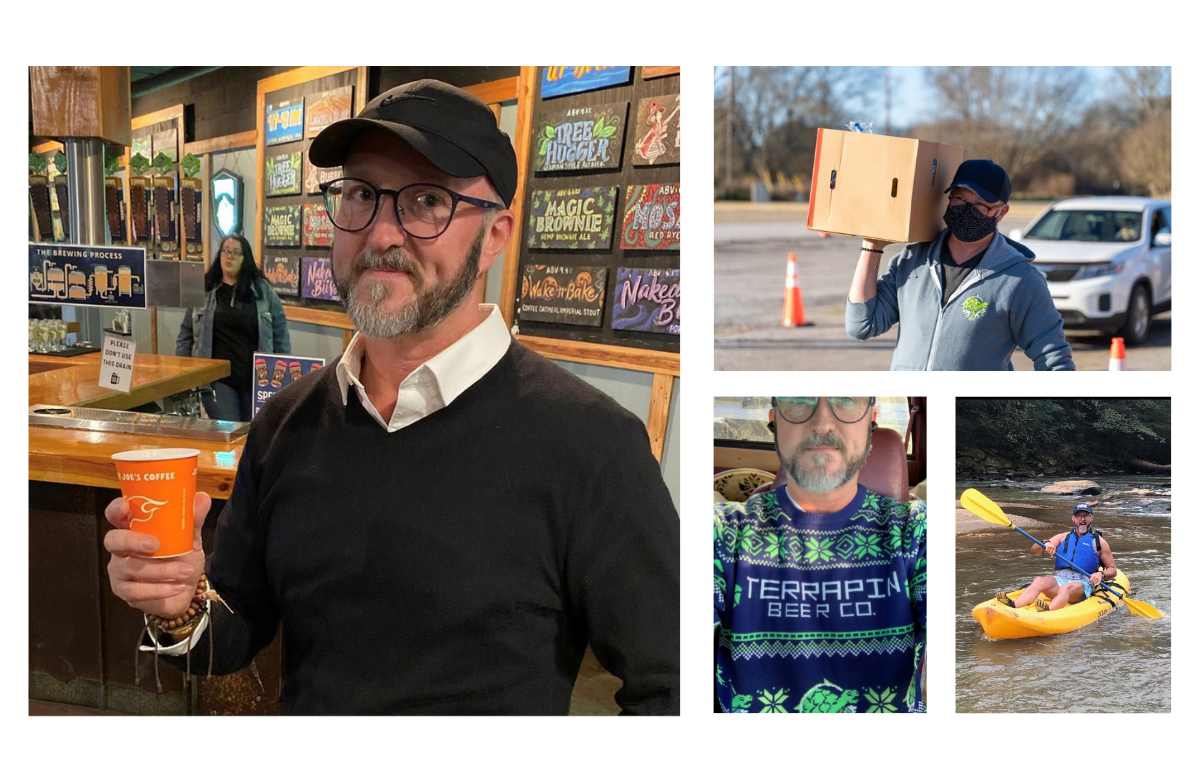 Pride 2021 employee spotlight: Russel Stalvey, Director of Community Partnerships and Impact, Terrapin Beer Co. 
Q: What does Pride mean to you, and how are you celebrating this year? 
A: To me, Pride means self-affirmation, dignity, and equal rights for all. It means allowing yourself to fully embrace who you are and let people know that you are present and authentic. It means acknowledging those around you for who they are as well. It's about love, acceptance and walking in authenticity. I am celebrating by working with our local Pride organization for the events.
Q: What about the Terrapin Beer Co./Molson Coors Brewing Company culture lured you to work here?
A: I knew many of the people, and I had loved their spirit and vibe. After working here, I have learned how much they value their community, their environment and each other. I've landed exactly where I want to be.
Q: How do you celebrate your identity at Terrapin, and what's been your proudest moment here?
A: ​​​​​​​That question is difficult because I celebrate my identity by simply existing in a place that doesn't judge me for who I am. Celebrating at Terrapin is that I can exist without having to think if I should alter who I am on any level for the environment. 
I've had many proud moments seeing us support each other and friends, starting a LAGER chapter, doing philanthropic work from Terrapin and many other things. But what I am most proud of is that Terrapin has been feeding a food-compromised community since November 2020 and is committed to continue this through next year in many places within our footprint.
Q: What are some examples of how you pushed Terrapin to take a more active role in the LGBTQ+ community? 
A: ​​​​​​​Last year I was asked to speak on what I was proud of that we had been doing for the LGBTQ+ community. I was excited to do that, but I realized we could do so much more. I went to Terrapin President Dustin Watts, who urged me to help Terrapin focus on what we should be doing in the community. 
Since that time we have released a beer, Love Is Love, for which 15% of proceeds go back into equality causes. That's included partnering with our local Pride organization to sponsor a local organization that provides AIDS/HIV education, testing and resources. And we have planned giving to equality programs throughout our entire footprint. I am proud of working for a company that can hear the statement that we aren't doing enough and respond, "Let's change that," and actually work on doing better.