Anheuser-Busch appears to be planning a rash of line extensions off its Natural Light brand, most of which are centered on fruit flavors.
The brewer in recent months has received regulator approval on labels for a new line of sour seltzers, new flavors of Natural Light Seltzer, a second flavor of Naturdays and a new watermelon lemonade version of its 8% alcohol-by-volume Natty Daddy.
Natural Light Sour Seltzer, a new line extension off Natural Light Seltzer, is a 6% alcohol-by-volume sour seltzer slated for four flavors: Slice For What Lemon, No Capple Green Apple, Rined & Dined Watermelon and Razzle Dazzle Blue Raspberry, according to labels approved last month by the Alcohol and Tobacco Tax and Trade Bureau.
Its cans showcase the drinks' key ingredient alongside a sailboat.
With the new line of sour seltzers, along with planned new flavors of Natural Light Seltzer, A-B appears to be trying to shore up a franchise with flagging fortunes.
Natural Light debuted its hard seltzer in 2019 as the first economy play in the hard seltzer segment. It grew to become the seventh-largest hard seltzer brand by volume, posting triple-digit growth on par with the overall hard seltzer segment in 2020, per Nielsen data.
But it's off to a sluggish start in 2021. Year-to-date, volume shrank more than 6% over the same period last year, and sales dollars are off 36.7%, according to Nielsen all-outlet and convenience store data through Jan. 31.
Along with fellow A-B brand, Bon V!v, sales of which are down 69.4% year-to-date, Natural Light Seltzer is the only hard seltzer franchise in the top 10-selling brand franchises that's in negative territory for 2021, per Nielsen.
Natty Light also appears to be prepping a pineapple lemonade flavor of Naturdays, a 4.2% ABV light lager brand that debuted in 2019 in a single flavor, strawberry lemonade, according to labels approved in recent months by the TTB.  
The flagship Natural Light, long a staple in the economy beer segment, also received approval for a throwback label with a vintage look that calls to mind its original 1977 packaging. Whether it's a permanent look or a limited-time revival is unclear.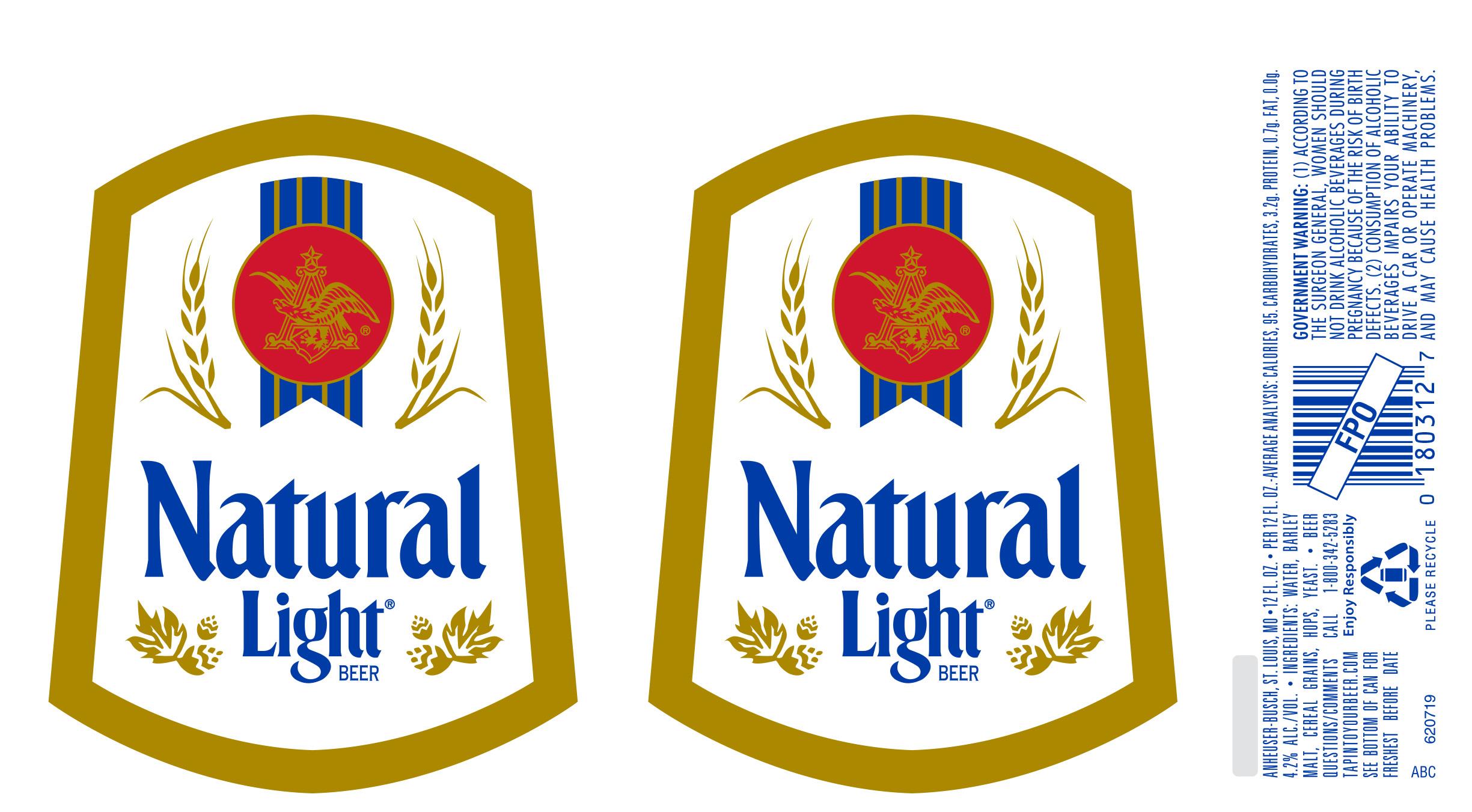 An Anheuser-Busch spokeswoman declined to comment.
Hard seltzer's runway for growth seems to have no end, with RBC Capital Markets analyst Nik Modi predicting it could grow as much as 70% in 2021. The segment is dominated by White Claw and Truly, but with more than 150 brands vying for the remainder of the segment, competition is stiff.
While White Claw is the clear segment leader, the surging success of Truly has transformed Boston Beer Co. into a hard seltzer juggernaut, with its flagship Sam Adams lager reportedly accounting now for just 10% of its sales. In addition, Vizzy continues to be a top 10 Nielsen growth brand and Bud Light Seltzer has grown 74% in the last four weeks.
Meanwhile, two other Anheuser-Busch hard seltzer brands are embroiled in lawsuits. The release of Michelob Ultra Gold Organic Hard Seltzer has been complicated by a lawsuit from Oregon's Suzie's Brewery, maker of Suzie's Hard Setlzer, which takes issue with Michelob Gold Organic calling itself the "first" and "only" organic hard seltzer. Suzie's Hard Seltzer was released in April; Michelob Gold Organic hit shelves this year.
And Anheuser-Busch InBev's Grupo Modelo subsidiary is in a legal spat with Constellation Brands over Corona Seltzer and what it calls an improper use of its Corona trademark, according to a Feb. 15 Reuters report. In a suit filed this week in U.S. District Court in New York, Anheuser-Busch claims Constellation, which owns the U.S. rights to the Corona trademarks, is breaching terms of a 2013 deal by applying the Corona brand name to a product other than beer. Constellation Brands denies the claims and said it would vigorously defend its rights in court.