Everyone has those moments, when they need to stop and pinch themselves, wondering if what they are doing can actually be considered work.
If you work with MillerCoors in the beer industry, those moments happen more often than you would typically expect. As a new member of the extended MillerCoors family, my experience on March 14 at Austin's SXSW film and music festival was one of those moments.
After agreeing to an exclusive partnership with 20th Century Fox's upcoming summer blockbuster comedy The Internship, starring Vince Vaughn and Owen Wilson, Miller Lite decided to develop its own most-amazing "internship" experience for a group of lucky friends.
Flash forward to Austin's SXSW in early March, where hundreds of fans and media gathered at a Miller Lite party at the VEVO TV Control Room to officially launch the open call for applications for this incredible summer promotion. With the help of Josh Gad, Max Minghella and Josh Brener — all of whom star in The Internship — Miller Lite announced details of the promotion, gave fans an exclusive look at a couple of scenes from the movie and gave them a chance to ask Gad, Minghella and Brener some questions.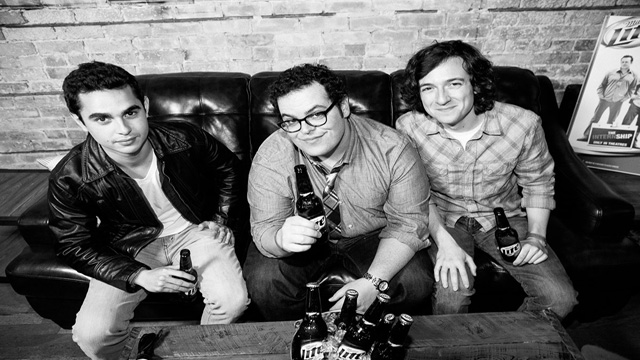 As anyone who has ever planned anything from a birthday party to a black-tie gala can tell you, every event has its challenges, and this one was no different. Microphone issues made it difficult to hear some of the program, but with the three actors and two emcees on stage, the program never halted. Fans loved all the exclusive content that was provided by 20th Century Fox, and anyone who was lucky enough to catch the exclusive clips can tell you that this movie is going to be a monster comedy.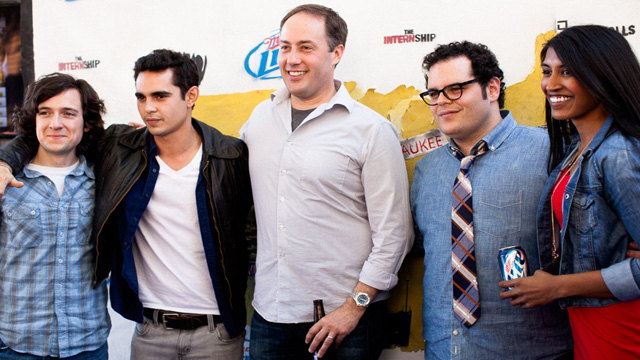 The beautiful weather kept the energy going as fans enjoyed ice-cold Miller Lite and the Austin sunlight long after the scheduled program ended.
The city of Austin played the perfect host for the event—as the locals say: "Keep Austin Weird." Our team would have been remiss if we hadn't escaped for a brief moment or two to soak up the energy of the city through amazing food-truck tacos and the music from some of the bands performing at the legendary festival.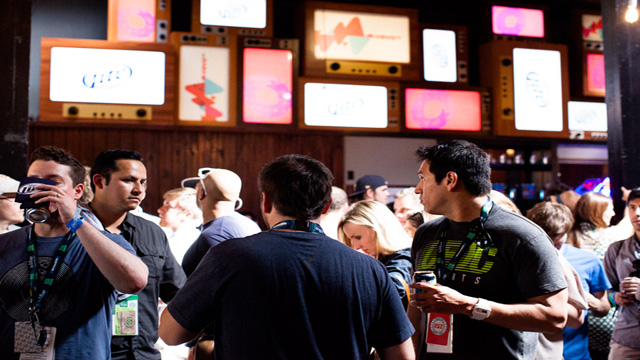 Great beer and great friends equals a perfect Miller Time, and they're the reason Miller Lite is looking for a group of friends to enjoy the ultimate Miller Time "Internship." Groups of four friends can apply now through April 15, 2013, by visiting Facebook.com/MillerLite.
And don't forget to head to the theaters to see The Internship—which features not only Vaughn, Wilson, Gad, Minghella and Brener, but also Miller Lite product and signage—when it premieres in theaters nationwide on June 7.