Katy McBrady always wanted to come home to Detroit.
McBrady grew up in the area, graduated from Central Michigan University and got her start in the beverage industry working for local distributors. For the last nine years, she's been building  her expertise in craft beer and leading sales at a distributorship in California. But the pull of friends and family proved a powerful force, particularly during the global pandemic. 
Now she's found her ticket home. McBrady, 34, will take over as president of Detroit's Atwater Brewery effective April 4.
"When I moved to California, my intent was to go somewhere warm for a few years and come back home," McBrady says. "Throughout COVID, one of the things I was missing was my family and friends and network in the city I grew up in. I'm a Detroit diehard, and Atwater's one of the best breweries in the city."
McBrady comes home to the Motor City after building her career in beer on the West Coast, where she led sales at Boston Beer Co.'s Angel City Brewery, and most recently served as vice president of sales and marketing for Classic Beverages of California, a wholesaler.
When she heard of the opportunity to lead her hometown brewery, McBrady jumped at the chance.
"There's no doubt in my mind Atwater can compete in Michigan, particularly given the strength of the distribution network," she says.
Atwater had a busy 2021, where it underwent a rebranding effort, released its light Citrus Blonde ale and expanded its Midwest distribution footprint into Illinois.
Now, as it marks 25 years, McBrady says she wants to return attention to the brewery's hometown, with eyes on winning over the hyper-competitive craft beer landscape in Michigan, which includes established players such as Bell's, Founder's and New Holland.
McBrady, whose track record of success and raw ambition helped her stand out amid a field of talented applicants, is ready for the challenge, says Paul Verdu, vice president of Tenth & Blake, Molson Coors' U.S. craft division.
"If you can become one of the top two or three breweries in Michigan, you're in a good position. That's the key: winning Michigan," he says. "For all of our craft breweries, it always starts at home. We think Atwater can be the face of craft beer in Detroit, and it's already pretty far down that path. There's a lot of opportunity in Michigan. From there, it gets easier to have conversations with distributors and retailers in Indiana, Illinois and Ohio."
To win Michigan, Verdu says he was looking for a strong leader bursting with energy, with experience working with distributors and retailers, and someone with "passion, energy and grit."
McBrady fit the bill.
"She knows how to win with distributors, she's got a long track record of success and a ton of leadership capability," he says. "Plus, she's from Detroit."
McBrady sat down with Beer & Beyond for a conversation earlier this month. The following interview has been lightly edited and condensed.
What drew you to the job with Atwater?
When I saw the opportunity to take on Atwater, I jumped at it.
I must have emailed every single person I know in the Molson Coors network, asking them to get me in touch with the hiring manager. It's really exciting to have an opportunity to do the thing I love, with the product I love and in the city I love most. So, really, it's like a dream.
What have you learned about craft during your time at Angel City and Classic Beverage?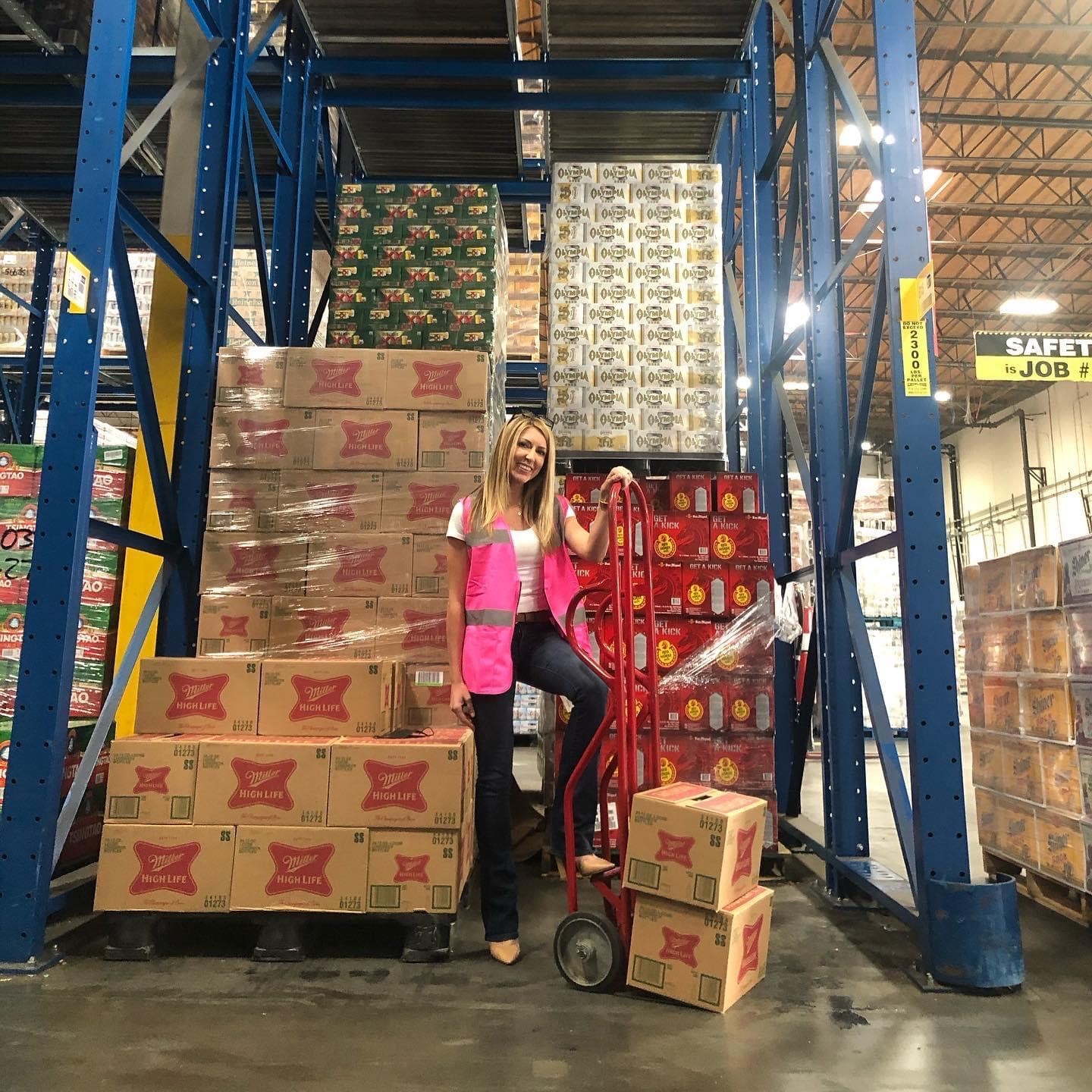 I think one of the things I learned about craft is there are a lot of different opinions on it, but you have to be willing to stick to your guns and not be afraid to get big. I think it's so easy to get caught up in some of the nuances of craft beer that sometimes we forget that, ultimately, our job is to sell beer. We have to sell as much as we can.
What does Atwater need to do to get to the next level in a state that's dominated by a few big breweries?
I think it's about scaling smart and becoming ubiquitous in your home city and state. You look at Midwest breweries like Bell's and Goose Island and how they were able to establish themselves in Michigan and Chicago. There's no reason Atwater can't take a big chunk of our home turf and expand outward from there.
The three or four breweries that are most synonymous with Michigan are all located on the west side of the state. But nearly half the state's population lives in the three counties around Detroit. So I see no reason why a product made in Detroit can't win over Detroit and go from there.
It's also about doubling down on the flagship (Atwater's Dirty Blonde Ale), and making sure Atwater is synonymous with Dirty Blonde and vice versa.
When you look at growth among Molson Coors' other craft breweries, is there anything you aspire to?
I think the folks at Hop Valley have done a really nice job with measured growth. Now they're stepping out from their home market and making an impact everywhere they've gone. I think they've done a nice job developing an identity. When you think of Hop Valley, you think of Cryo Hops, and as someone who's worked in Southern California, that's resonated with me.
Hop Valley really does that have the point of differentiation. What is that for Atwater?
If you look at Atwater's No. 1 and No. 2 SKUs, it's Dirty Blonde and Vanilla Java Porter. And if you look within the Molson Coors portfolio, those fill some white space. It's an opportunity to be those standalone items that fill the craft portfolio in a meaningful way.
But IPA is still the largest piece of craft beer, so it's important that we still compete there. I'm excited for Atwater's newest beer – it's a hazy IPA called City Juice and it's just out now.