The fastest-growing European import of 2018 is shooting for an even bigger 2019.
After more than a decade of building momentum in select markets, Peroni Nastro Azzurro this year for the first time is going national with an all-out marketing campaign complete with high-profile television spots, partnerships and print media.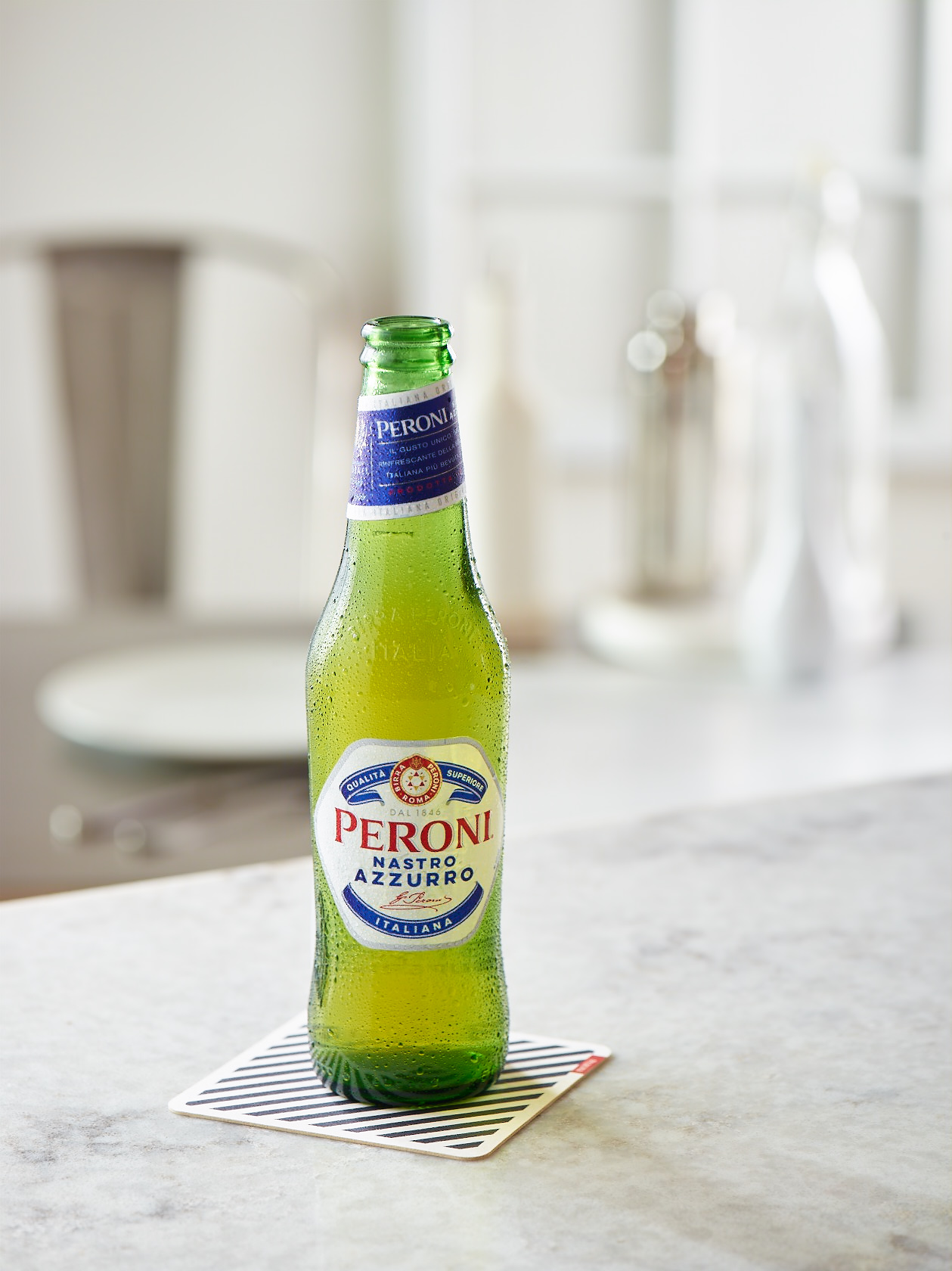 The easy-drinking Italian import, which finished 2018 up 14.2 percent in sales volume, will debut a new tagline (Birra Beautifully), move into updated packaging and introduce a new 500-milliliter can, which will help the brand gain entry to venues like stadiums, hotels and concert halls.
All in, Peroni is more than doubling its marketing investment for 2019, aiming to reach three times as many drinkers. And it is significantly expanding distribution in the on- and off-premise with support from a growing roster of national chains.
"It's going to be a big year, and we have huge expectations for ourselves," says Katie Feldman, the marketing manager for Peroni and other MillerCoors prestige import brands. "Everyone is excited about the potential for this brand, and people believe in it. It's all hands on deck as we take it to the next level."
National TV
While Peroni has focused its marketing efforts on an expanding collection of metro areas since 2011, it will introduce itself to the broader public for the first time at the end of the month with a 15-second television spot that will run nationally. The product-focused ad introduces Peroni as a crisp golden lager, calls out its Italian heritage and features its signature glassware, a key to its on-premise strategy.
From there it plans to make a big media splash in February with a partnership with Vanity Fair during the week of the Academy Awards in Los Angeles.
Then in March it will debut a new look, moving into sleeker signature bottles and slim cans adorned with a cleaner, more streamlined and modern label.
The same month, the brand will debut two primary 30-second television spots, two 15-second spots and a pair of six-second spots, all of which also will be used on social and digital channels. The spots, each of which feature a strong female lead and a high-end fashion and design aesthetic, are "whimsical and convey luxury and a sense of place," Feldman says. "They convey that Peroni is a premium brand, but it can fit into the everyday lives of people and remind them that there are everyday moments of beauty."
Peroni will supplement its TV spend with out-of-home advertising and a nationwide print media campaign targeted at the prime real estate inside arts, fashion, food and design publications.
In June, the brand is headed to Aspen, Colo., where it will be the official beer sponsor for the Food & Wine Classic, which draws top chefs, foodies and trendsetters from across the globe.
Peroni also is partnering with the Italian olive oil company Colavita for a nationwide consumer incentive program, and it plans to roll out Peroni-led cocktails and blue-and-white in-store displays.
Thirteen years in the making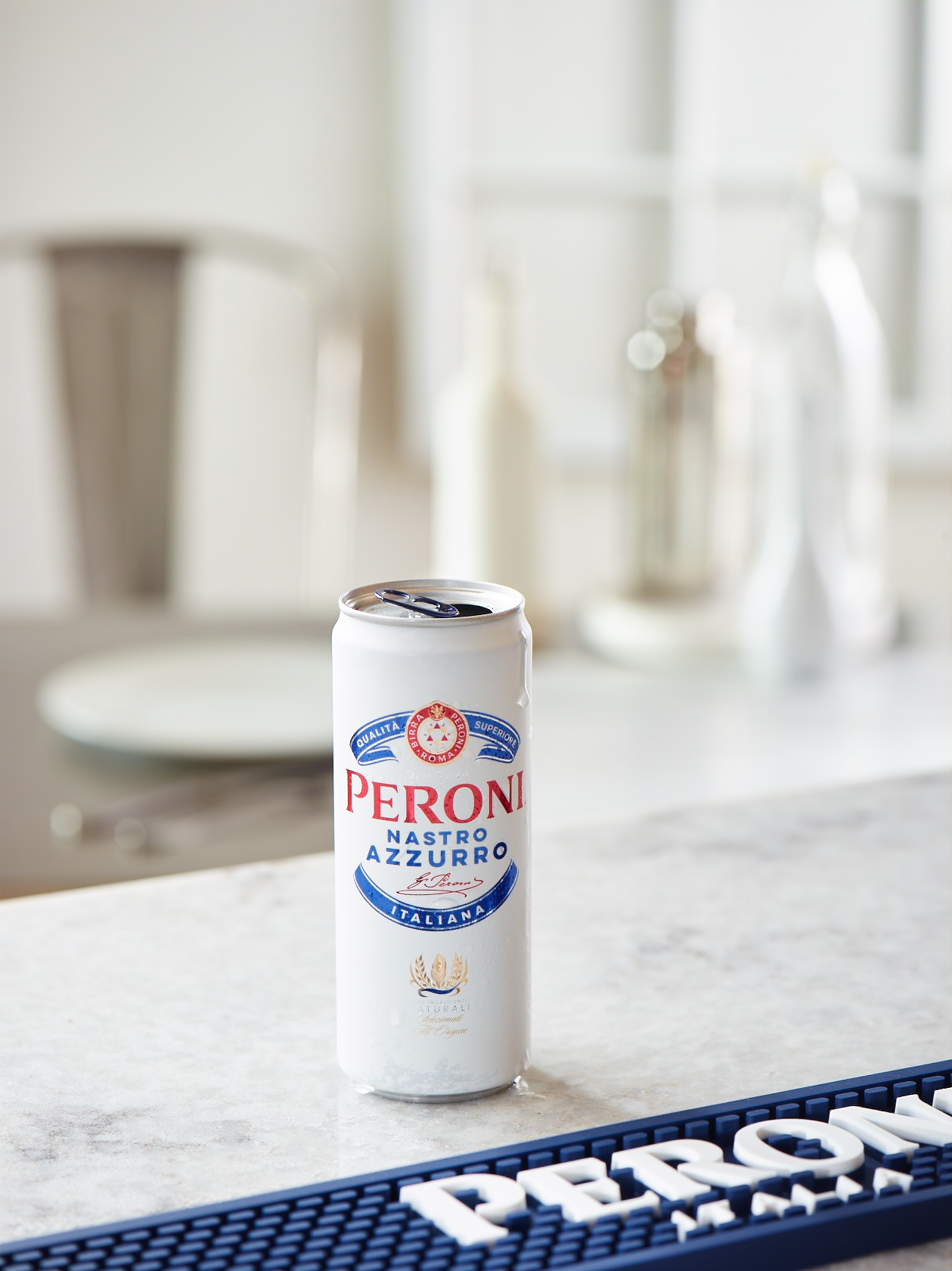 The decision to exercise patience with the Euro pale lager came in 2005, when Miller Brewing Co. planted this small seed and positioned it as a luxury beer available only in select prestige accounts in major U.S. markets.
Miller (and then MillerCoors) took a measured, deliberate approach with Peroni, allowing it to germinate and spread organically throughout the country.
Today, the brand is the fastest-growing of the top 10 European import brands, and it is outpacing the import category as a whole by more than threefold, according to Nielsen all-outlet and convenience data through Dec. 29.
It's a key entry for MillerCoors in the lucrative above-premium beer space, the hottest segment in the industry and one in which the company is pouring more investment in 2019.
"I've worked on import beer brands in key markets around the globe for the past decade," says Paul Verdu, vice president of sales and marketing for Tenth and Blake, the craft and import division of MillerCoors. "There are always telltale signs of when an import brand has reached its time to shine."
He points to Peroni's success and growth in influential markets, "strong and upward trending" brand health and the wavering of incumbent leaders in the Euro import space, such as Heineken and Stella Artois, each of which finished below water in the U.S. in 2018, per Nielsen
"I can say without hesitation that all of those things are in place right now in the U.S.," Verdu says. "Consumer perceptions for Peroni are all pointing up. We've always had a beautiful, crisp and refreshing beer that appeals to a broad group of consumers, and major direct competitors are in a real decline. This is Peroni's time."