For the first time in 23 years and just the 11th time in its 152-year history, Leinenkugel's has a new master brewer at its Chippewa Falls, Wisc., mothership.
The brewery this month named John Hensley as master brewer. Hensley, 38, has spent 16 years with Miller Brewing Co. and MillerCoors, the last six years in Chippewa Falls as assistant brewmaster. He succeeds John Buhrow, who will retire after 44 years with Leinenkugel's, including 23 as brewmaster.
"We truly have been blessed at Leinenkugel's to have had a lineup of master brewers and brewers over the years. It is a credit to John Buhrow that he is able to retire after a 40-plus year career knowing that he helped pass down the Leinenkugel brewing way to his assistant, John Hensley," Leinenkugel's President Dick Leinenkugel said.
Brewmaster is the top position at Leinenkugel's 250,000-barrel Chippewa Falls brewery, responsible for crafting recipes, supplier relationships, the brewing process, brewery scheduling, quality and safety. Although other MillerCoors breweries help make some of Leinenkugel's top-selling beers like Summer Shandy, its Chippewa Falls brewery is the lone brewer of brands like Leinenkugel's Original, Leinenkugel's Creamy Dark, Leinenkugel's Red Lager and Leinenkugel's Light.
Hensley, who officially took on the role Jan. 1, says his No. 1 goal is keeping the quality of beer Leinenkugel's brews "as high as it has been over 152 years." From there, he hopes to implement some system upgrades and modernize some of the brewery's processes. "I want to make my mark as a master brewer here and cement myself in a line of just 10 other master brewers over 152 years."
Hensley, an Illinois native and Carthage College graduate, earned his brewing diploma degree from the Institute of Brewing and Distilling in London. He started with Miller Brewing as a temp in 2002 in its technical center, and was shortly thereafter tapped for a pilot brewer position at the company's pilot brewery in Milwaukee. He accepted a job as assistant brewmaster in Chippewa Falls in 2012. Over the course of his career, he's worked on the formula for Leinenkugel's Sunset Wheat and contributed to the recipes for Leinenkugel's Summer Shandy, Canoe Paddler and Snowdrift Vanilla Porter.
Working at Leinenkugel's is a family affair for Hensley; his wife, Jennifer, is the retail supervisor for the Leinie Lodge.
He acknowledges he has big shoes to fill.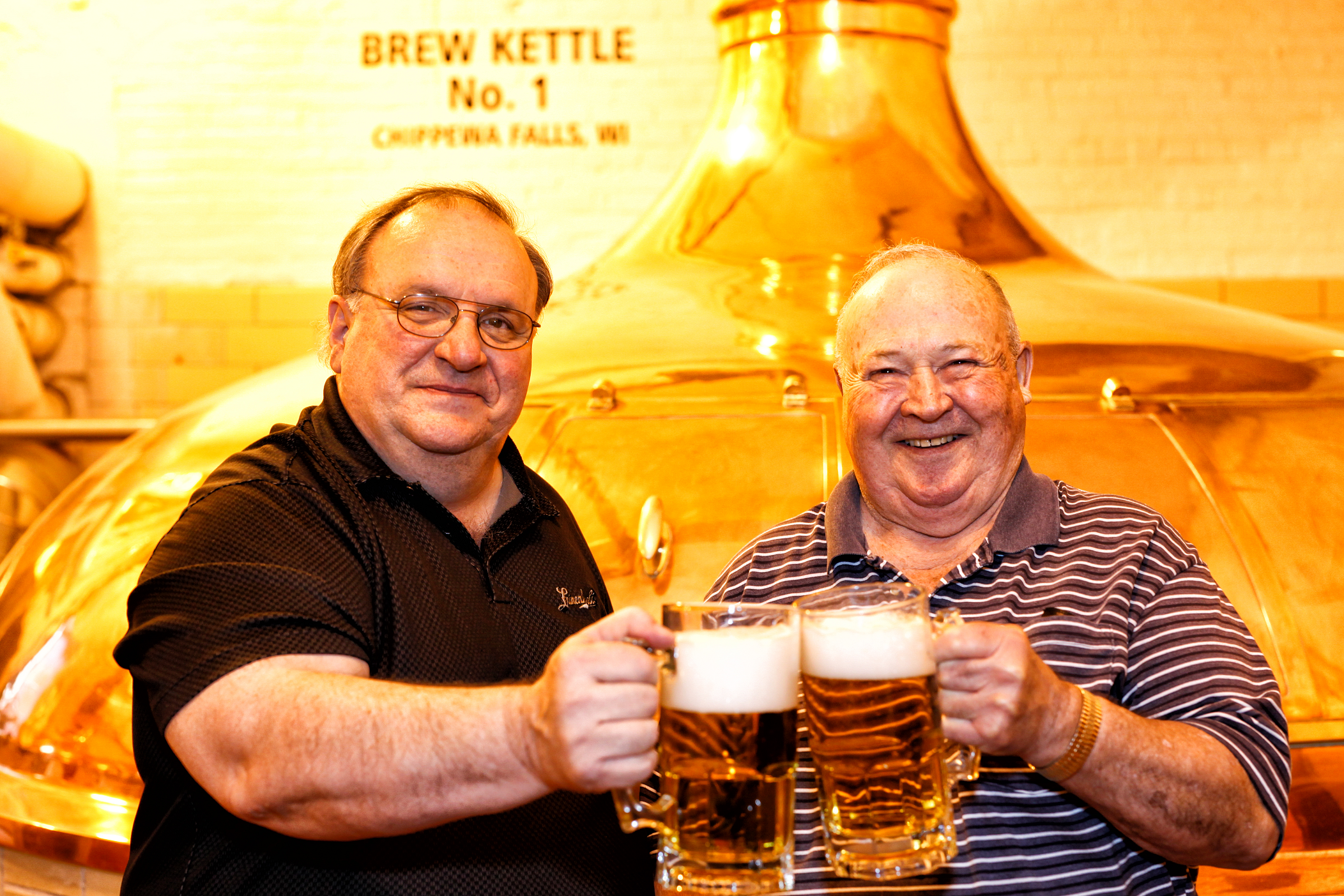 Buhrow, whose last day is Feb. 19, held the brewery's top job for 23 years, a period of great change for Leinenkugel's. He commissioned a new brewhouse in 2001 with all new stainless steel brewing vessels and new process controls. He oversaw the installation of a new bottle and can filler, as well as a new pasteurizer. He saw the brewery's capacity nearly triple to 250,000 barrels and distribution hit 50 states, up from four when he started.
Among the biggest changes was the introduction of Leinenkugel's Summer Shandy, which propelled the brewery on a rocket-like path of growth. "We had to evolve our portfolio," Buhrow says. "We've had some very successful brands and some very successful flops. Summer Shandy has been a huge, huge success and it is keeping us very busy. It's been good for the brewery, the community and the company."
Along with his accomplishments inside the brewery, Buhrow says the highlight of his years at Leinenkugel's will be working alongside and helping develop his crew, "a very good group of people who are easy to work with and understand. Everybody keeps their head on straight in the plant, and when your team believes in you and each other, it makes it easy for everyone in the office."
He says he'll most miss working with the Leinenkugel family.
"This is fully a family brewing experience. It's not just one person, it's not just a few people," Buhrow says. "I am just thankful I was able to be there for a small point in time."