Forty years ago, Marc Barrios finally had his golden opportunity: a once-in-a-lifetime chance to put his imprint on an enduring and indelible piece of American design.
By a twist of fate and a chance meeting with Pete Coors, the Cuban-born artist pulled off an upset, winning a competition to design the can that would become known as the Silver Bullet.
But whether Barrios' winning design would translate onto a can was another question.
With time closing in on the deadline to ship the first pallets of Coors Light to distributors, Barrios finally got his first look at the cans he designed. He distinctly remembers his reaction.
"I remember at 2 a.m. one morning, I went to Coors Container, the only time they had to print the test cans because they didn't want to slow production," Barrios says. "So here comes this first package, and it was the ugliest piece of silver I'd ever seen."
The silver cans presented a unique challenge for the brewery's in-house can production company, which for years had focused on making variations of the same can for the brewery's one big brand: Coors Banquet.
Instead of the vibrant silver he was aiming for, the first test cans rolled off the line with a slightly greenish hue, most likely due to troubles with the can coating.
"I went back and thought, 'How in the world are we going to tell the world we can't use silver?'" Barrios says.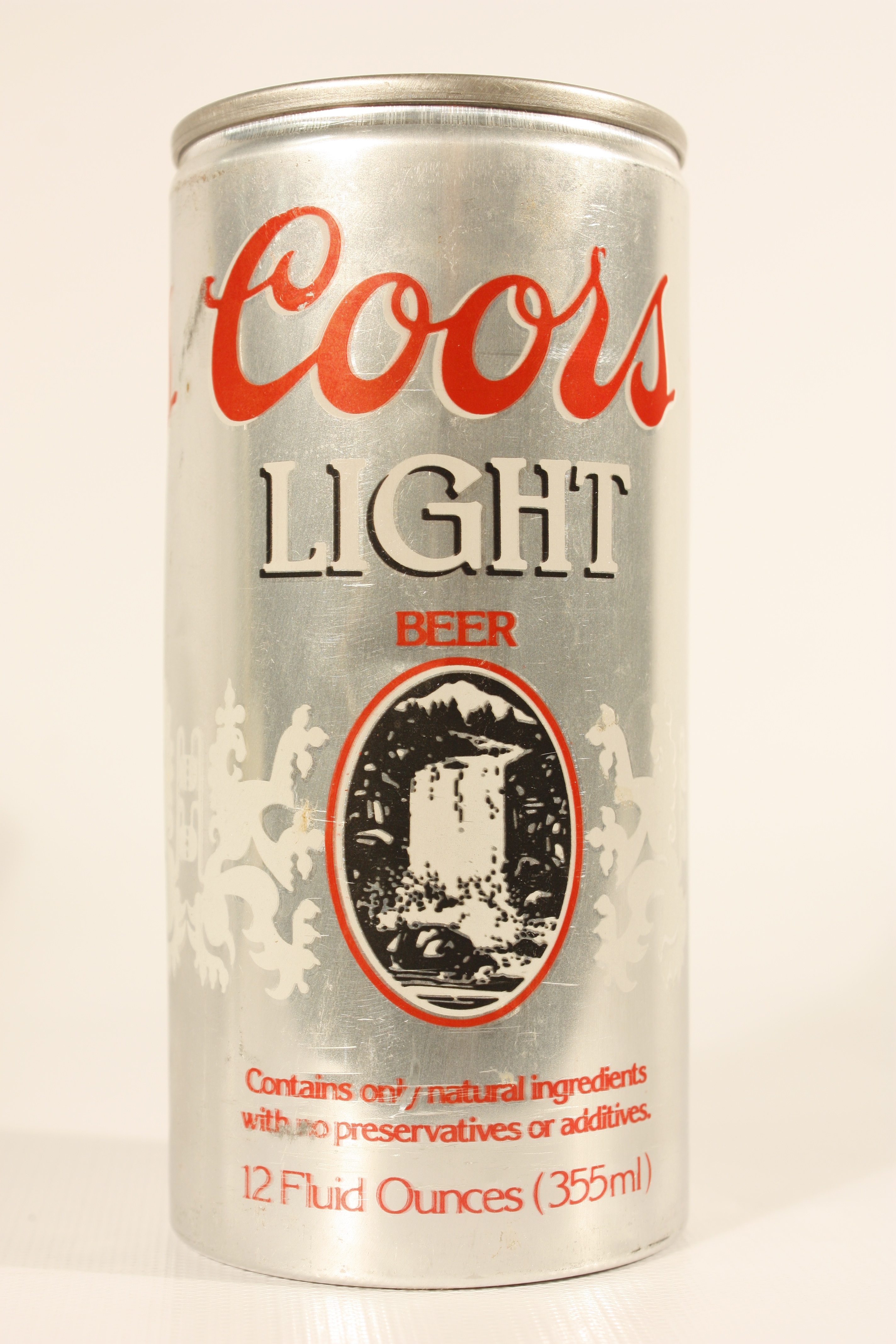 But the proud workers at the can plant didn't give up. They stayed all night swapping out coatings and colors until they matched Barrios' intentions. "Sure enough, we went back a few nights later, and here comes a can that is beautiful."
Days later, on August 23, 1978, 23,000 cases worth of Coors Light cans were on the road, destined for Willow Distributors Inc. in Dallas, the first wholesaler to get its hands on the new light beer.
"We got us a convoy!" screamed the Coors Courier, the Coors employee newsletter, atop a photo showing 10 long-haul trucks leaving the brewery in Golden, Colo. "Law enforcement agencies in the various states where the convoy traveled were notified in advance and provided safety escorts in and near various cities."
The cans eventually would land throughout the brand's 16-state distribution area.
Today, Coors Light is the nation's second-best-selling beer, moving up to No. 2 in 2011, supplanting Budweiser. (Fellow MillerCoors brand Miller Lite leapfrogged Bud last year to earn the No. 3 spot.)
From product development to testing to brewing and shipping, the creation and launch of Coors Light was the effort of many. But the man behind Coors Light's distinctive can design still counts the effort among his highest professional achievements.
He is now 73 and lives in suburban Denver with his wife, Maria. He retired 18 years ago, but still recalls fondly his time in the Coors design studio.
"Those were the best years of my professional life," Barrios tells "Behind the Beer."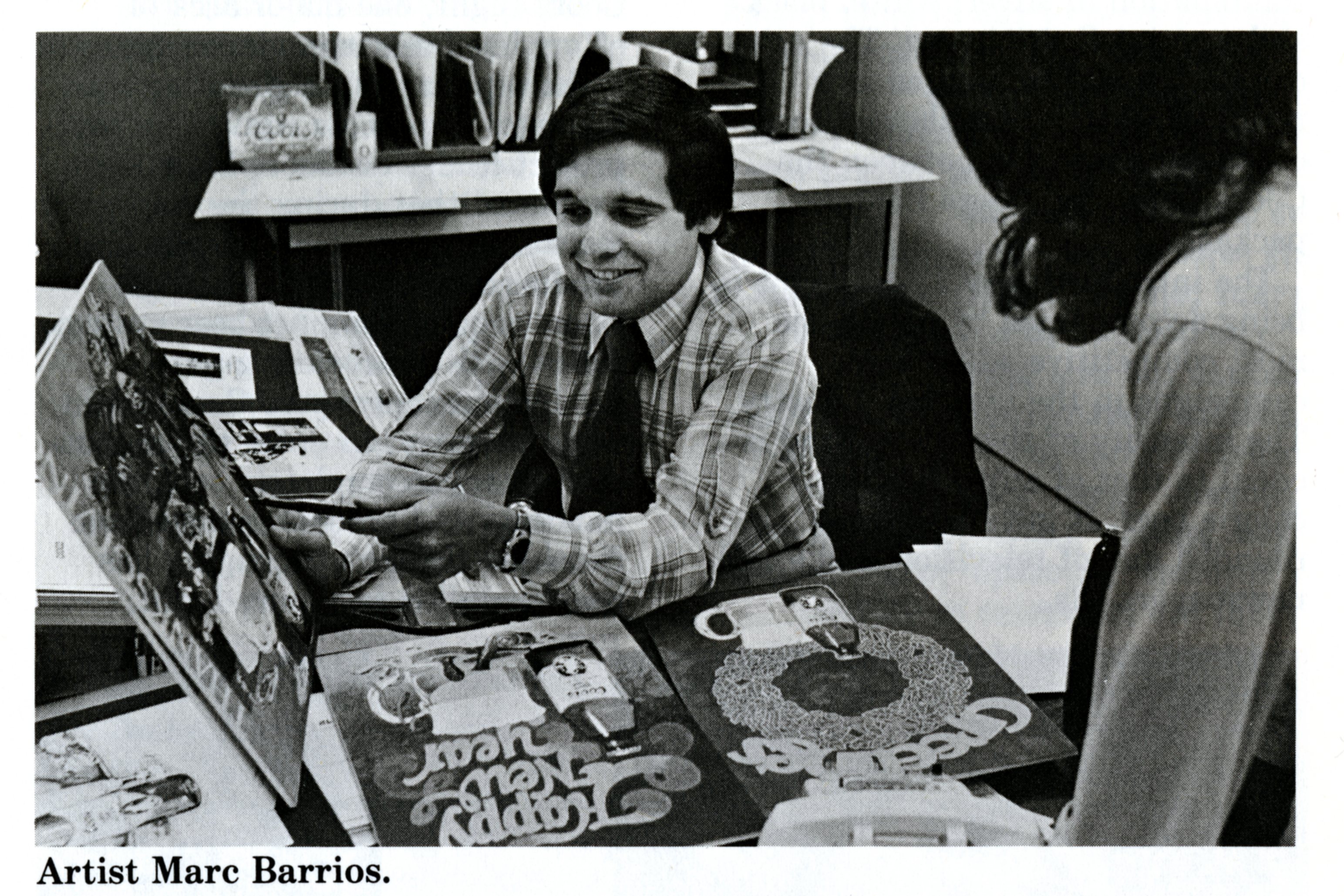 Cuban Immigrant
Marc Barrios was born in Cuba, but fled to the U.S. in 1961 at age 15 after Fidel Castro took power. He boarded an airplane from Havana to Miami and landed in the U.S. alone, where he found shelter with a pastor. Then it was on to New York, where he lived with relatives until his mother arrived a year and a half later.
"It was tough in New York. We had nothing, no money," Barrios says. "But my mother was very smart – she didn't let me quit high school."
He always had a love of art and design.
"That was always part of me," Barrios says. "When I first came to the U.S., it was hard for me to communicate verbally. It was easier for me to communicate visually."
Barrios would soon bring his gift west to Colorado, where he would graduate from the Colorado Institute of Art and Loretto Heights College.
Fateful meeting with Pete Coors
He began at Coors in 1969 in the Coors art department. Six years later, Miller Lite burst on the scene, taking significant market share from Coors Banquet and leaving company leaders looking for a response. Their answer was Coors Light.
"There were some sharp disagreements on Coors brewing a lighter beer," Pete Coors said in "Coors: A Rocky Mountain Legend," a book written to celebrate the brewer's 125th anniversary in 1998. "Some members of the family wanted to continue to advertise Banquet as our light beer."
After all, Banquet had been calling itself "America's fine light beer" for years, presenting a unique challenge to position Coors Light as even lighter. This dilemma may explain why early Coors Light can designs used in the beer's test markets were barely differentiated from Banquet, which at the time already was known for its taller and thinner size.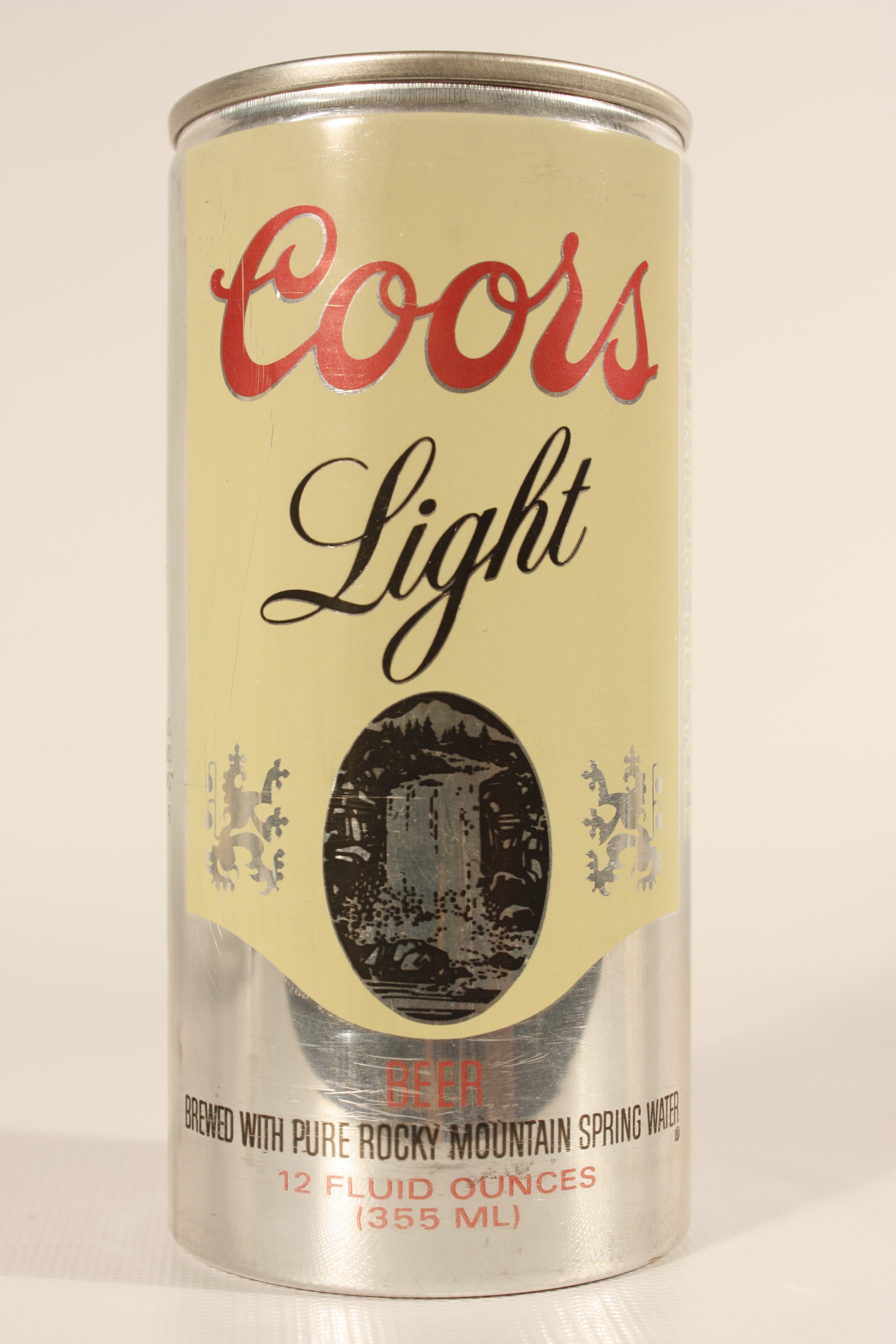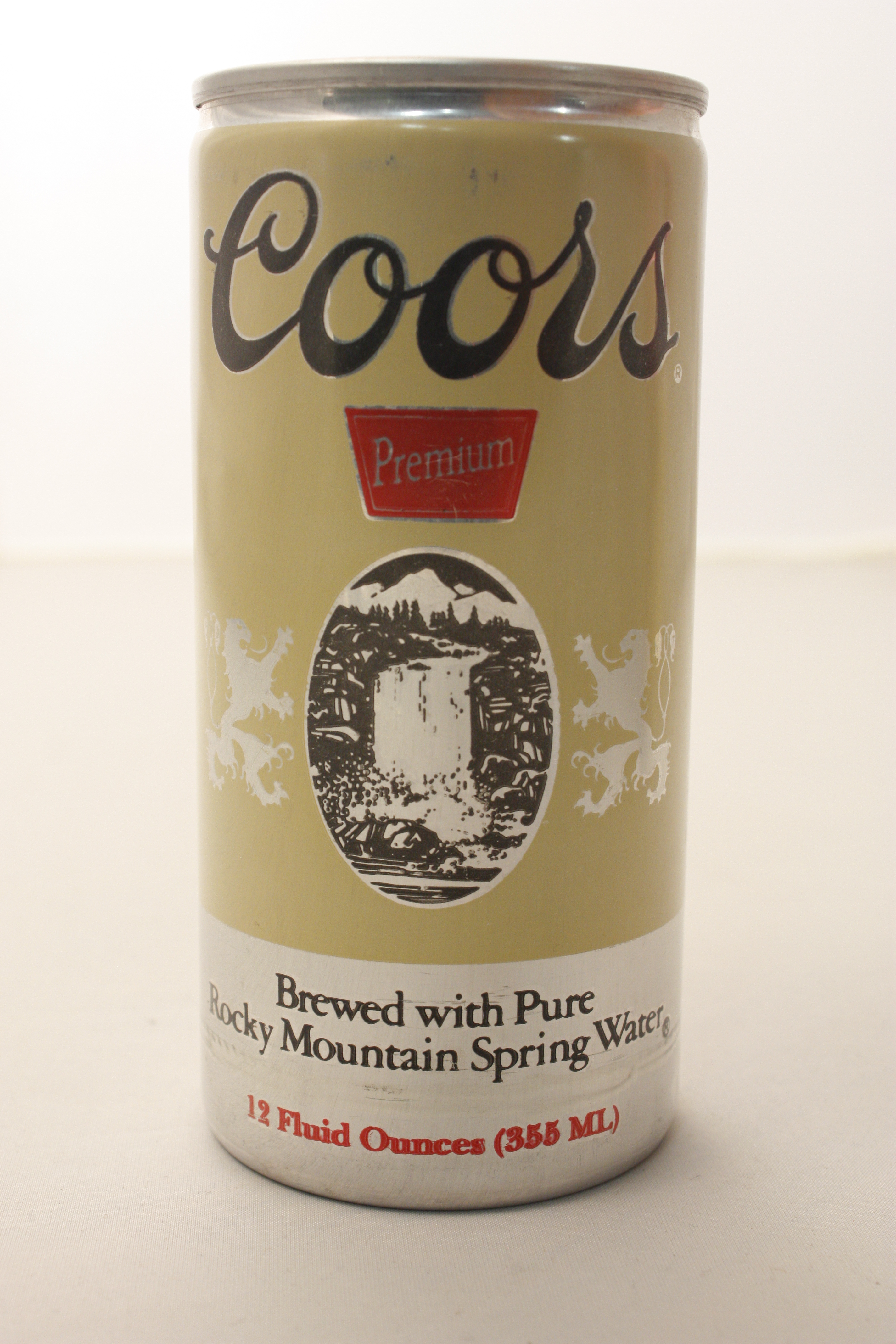 "The first Coors Light can design was too close to Coors Banquet," Barrios says. "They just put the word 'Light' in there at the bottom and that was it. We went to a couple local focus groups, and they couldn't tell the difference. They thought it was another Coors package."
Then a chance encounter between Barrios and Pete Coors, then vice president of sales and marketing for Coors Brewing, changed the trajectory of the brand's image.
"I was sitting at my little desk around lunch time, and Pete Coors comes over and says, 'What do you think of the package?'" Barrios says. "I was honest and said, 'We need something fresh. It's too old.' He said, 'I want you to design a new package.'"
Barrios went to work. He started with more than 500 "quick pencil sketches," and whittled them down to a handful to present to the brewery's internal advertising arm for consideration.
He faced stiff competition, going up against more experienced artists at the Coors Advertising Co. and an outside professional design firm. The brewery considered 20 designs for consumer testing. From those designs, five were chosen.
"I did something close to the Miller Lite package," Barrios recalls. "I did something closer to Coors Banquet, looking at it like it was a line extension. Then I looked at different colors. I thought, 'My God, this silver is kind of nice. It's refreshing, it's young.'"
Consumers agreed. So did the Coors board of directors. Bill Coors, then-CEO of Coors, wanted a can that would stand out from Banquet, something distinct. He championed silver, Pete Coors says. "In addition to the beauty of silver, it saved on ink costs," he says.
The final approval came in early August. Barrios had won — and beer drinkers would soon see the result.
After the early hiccup in the can plant, "two weeks later, Coors Light would be packaged in the new can and shipped to consumers in the Coors marketing area for the first time," according to the Courier.
The Silver Bullet was born.
"Our new can design was chosen by the consumer," Horace Irwin, director of marketing, said at the time. "The can designed by Marc Barrios had the strongest appeal."
The can had a "contemporary combination of silver, white, black and a script Coors in Red," according to the Courier. It set itself apart from the Banquet can with "bolder, simpler waterfall … larger lions and enlargement of the Coors script logo … and the statement of the use of only natural ingredients on the front side of the can."
"The silver in our can is an elegant color with a lot of depth," Barrios told the Courier. "Our can has motion. It attracts attention."
The cans attracted attention to Barrios, too.
"It's thrilling," he said then. "When I see the new cans, I feel like there's a part of myself in them."
The 'Silver Bullet'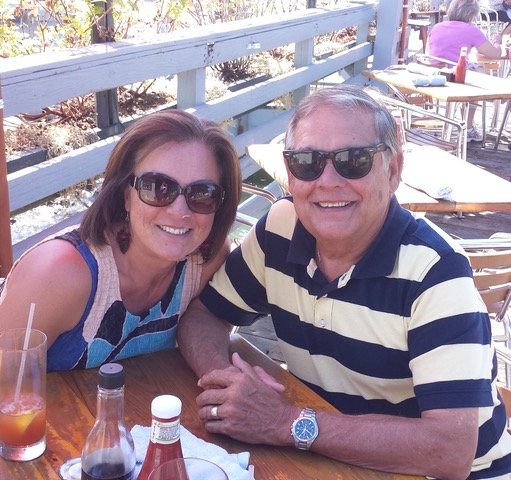 Today, Barrios' legacy lives on with the "Silver Bullet" name, which was coined in the early 1980s. The nickname spread nationwide when Coors Light went national in 1991 when the beer reached its final state, Indiana.
"There are a lot of myths about how the name came to pass … but (legal-age college students) began asking for the Silver Bullet in bars," Pete Coors said in the commemorative book. "We thought it was a pretty good moniker."
Riding on the back of the Silver Bullet, Barrios would rise to head of creative services at Coors, a job he held for about 10 years.
After leaving the company in the late 1980s, he handled promotional work for a number of major films, including "Apollo 13," "Space Jam," "Jurassic Park" and the "Batman" movies.
While he made a mark in Hollywood, he'll always have a special place in his heart for the Silver Bullet. And for the work it took to get to the finish line.
"If it was not for the ink guy," Barrios says, "there wouldn't be a Silver Bullet today."