They called it Project Hank.
When the opportunity arose to bring back the iconic Oregon beer Henry Weinhard's Private Reserve to drinkers in limited markets in the Pacific Northwest, the team at Hop Valley Brewing didn't waste any time.
"It's a huge part of our history in the Northwest. Henry Weinhard's blazed the trail for craft beer in the Northwest," says Brandon Ross, national chain sales manager for Hop Valley. "We knew we had to take this opportunity and run with it."
The beer that's been called Oregon's first craft beer is coming back – this time, under the Hop Valley banner. The brewery, part of Tenth & Blake, Molson Coors' U.S. craft beer division, is returning Private Reserve to shelves in Oregon, Washington state and Idaho this month.
The 4.7% alcohol-by-volume lager, first brewed in 1976 and acquired by Miller Brewing in 1999, will be brewed using its original recipe and Cascade hops from Oregon.
"It's once again an Oregon brand," brewed exclusively in Oregon, Ross says.
The revived brand comes with an updated look. Hop Valley mined the archives to incorporate historic elements that resulted in a classic, retro look that trumpets Henry Weinhard's 1856 founding and stands out on shelves.
Hop Valley hopes the beer will connect with local drinkers and succeed in the craft economy segment. There's still a sizable opportunity for the beloved lager, both with its built-in audience of loyal fans as well as with younger legal-age drinkers who want to support local beer at an affordable price, Ross says.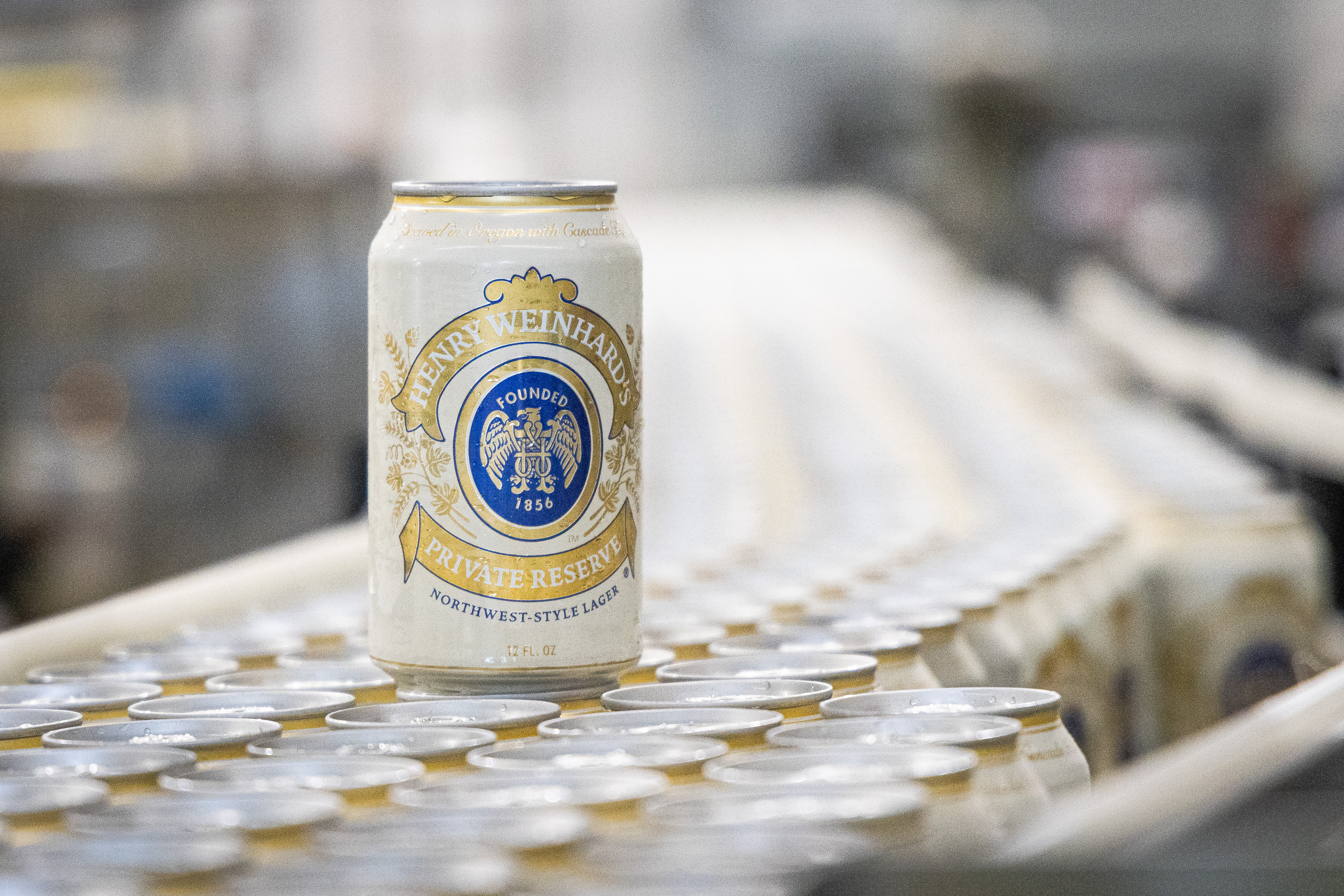 "They want to participate in local, but not pay an arm and a leg to get it. We wanted to keep it at an approachable, entry-level price point," he says.
When Hop Valley churned out its first batch of the legendary lager recently, it marked the first time in 20 years Henry Weinhard's was made in its home state.
"Everyone has a Henry Weinhard's story from growing up. It was their grandpa's favorite beer, maybe their dad's drink. We're trying to get back to the nostalgia and bring that beer back home," he says.
Henry Weinhard's looms large in Oregon, says Pete Dunlop, a Portland-area beer writer, who chronicled the city's sudsy history in his book, "Portland Beer: Crafting the Road to Beervana." The book charts Henry Weinhard's growth, including its reinvention as a soda maker during Prohibition, its merger with the maker of Blitz beer, the Portland Brewing Co., in 1928 and its attempts to claw market share back during the 1960s and '70s, introducing brands like Private Reserve and Olde English 800 malt liquor.
As a local brewery competing against the growing influence of beer conglomerates, Henry Weinhard's sparked loyalty among Oregonians. And it found a niche with Private Reserve, which positioned itself as a premium product amid a crush of budget beers.
"One of the reasons it was super popular here was probably because it was a local beer, but it was a lot more than a local beer," Dunlop says. "It was considered to be special: This is a really premium product in a sea of national brands that were encroaching, taking market away from Blitz-Weinhard."
That Private Reserve was different than mass-marketed beers and brewed in Portland lured local drinkers, perhaps helping set the stage for the craft revolution, Dunlop says. That movement has substantial roots in the Portland area, with craft pioneers like Widmer Brothers and BridgePort Brewing, as well as well-regarded second-wave craft breweries like Hop Valley.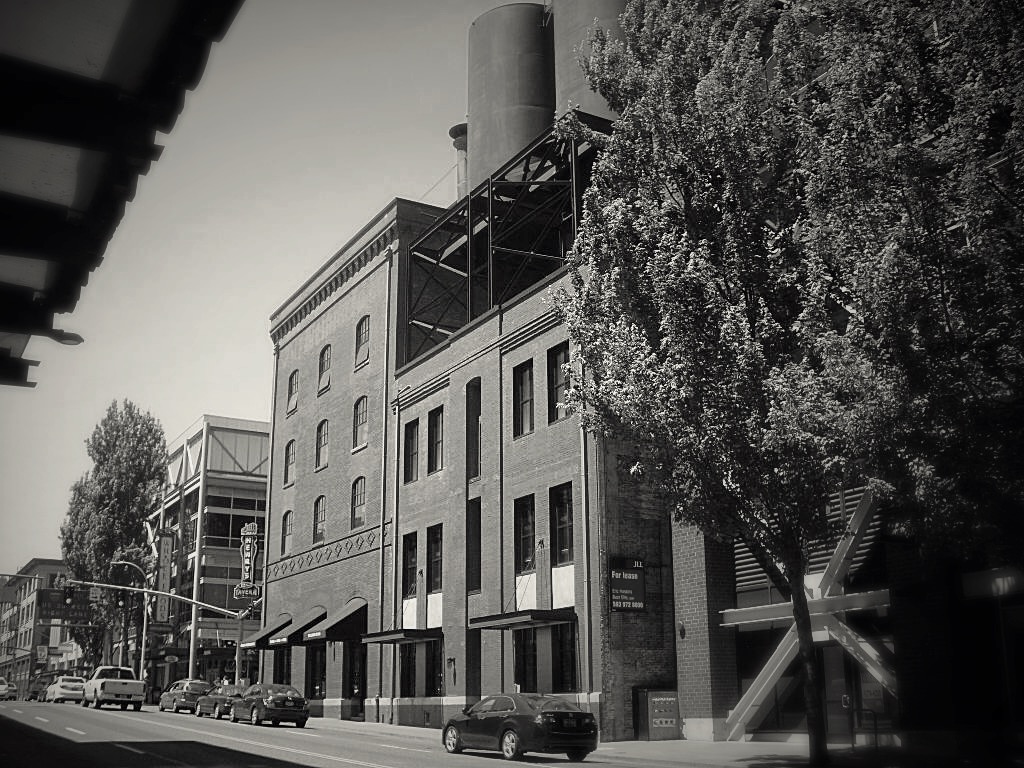 "It paved the way for when the craft brewers started out here in the early '80s. We'd had Private Reserve for a number of years; people were used to something that was a level better," he says.
When Henry Weinhard's was sold to Miller in 1999, its famous but outdated Portland brewery was shuttered and production moved to Tumwater, Wash., then Hood River, Ore., and finally to Golden, Colo. Despite its production bouncing around, the brand continued to sell well among loyalists in the Northwest, Ross says.
"It's not going to be a big money maker for us. We want to keep it true to the generation that grew up drinking this brand," he says.
While Private Reserve is launching in cans, it could be available on draft one day, Ross says. And Henry Weinhard's other brands, like Blue Boar Pale Ale, could make a comeback, too. For now, though, the focus is on reviving an important Oregon beer in the area that made it famous – and vice versa.
"Without Private Reserve, there's no telling what craft beer might look like today," Ross says. "We are appreciative of the chance to be part of its legacy."