Since the inception of Tenth and Blake, we've integrated homebrewing into our education. It's used as a teaching tool in our Beer Merchant classes, on corporate campuses for education and team building activities, and also as a tool in the field for special events and distributor interaction.
We've taken this hobby to the next level with our yearly internal homebrewing competition - which this year was held after our team meeting in San Diego. Thirty-one teams entered the competition, which runs two categories: hobbyist and pro. Anyone who has or has ever had the word "brewer" in their title is automatically designated to the pro category (for this year, that was 6 total entries).
The names of the homebrews alone are great reading material; WhataMango, Chew-Weizenbacca, Crouching Tiger, Hidden Belgian, Chai and Stop Me, and Miami Weisse – just to name a few.
And the beers, oh the beers. We ran the gamut this year with everything from coffee stouts to a Berliner Weisse to IPAs to Saisons.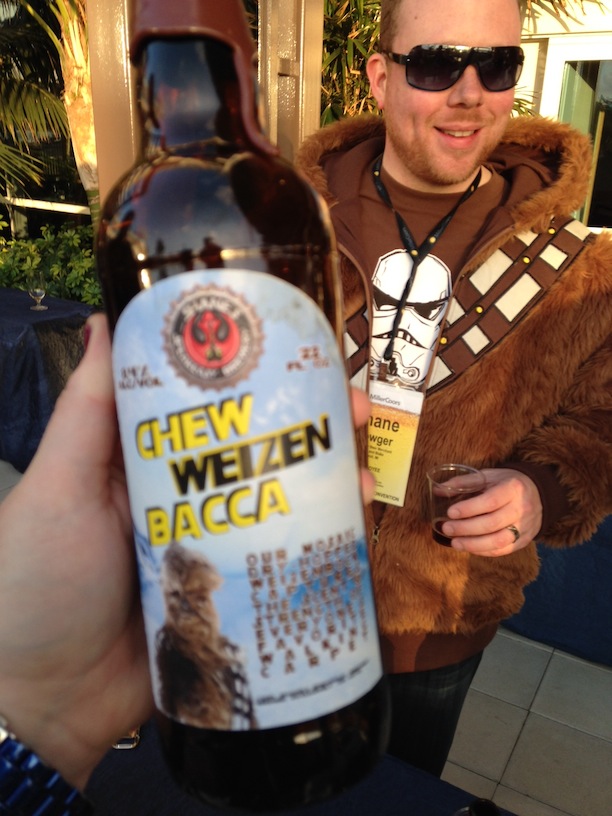 Picking the Winning Beers
Attendees sample the beer festival style, while the brewers (individual or teams of up to 4) serve and talk about their beers. A ballot with all the entries is provided to each attendee. In the hobbyist category you may vote for 3 beers, in the pro category, only one vote is allowed. The top vote-getters from attendees are then presented to our professional judges' panel.
This year on our panel, we were honored to welcome Dr. David Ryder and Jeff Cornell from MillerCoors, Yusef Churney from Ballast Point, and Mark Shultz, the "Beermonger" for Slater's 50/50, a SoCal burger chain with a beer bent.
Winning in the hobbyist category this year was the Blue Moon Brand Team, consisting of Jovina Young, Frank Cirone, Justine Stauffer and Rachele Heiderman. As part of their prize, they will go to Milwaukee and brew a large batch of their recipe, a Chili Chocolate Porter called "Guajilla Justina." The beer will then be kegged and served at festivals and a Brewers Unleashed event.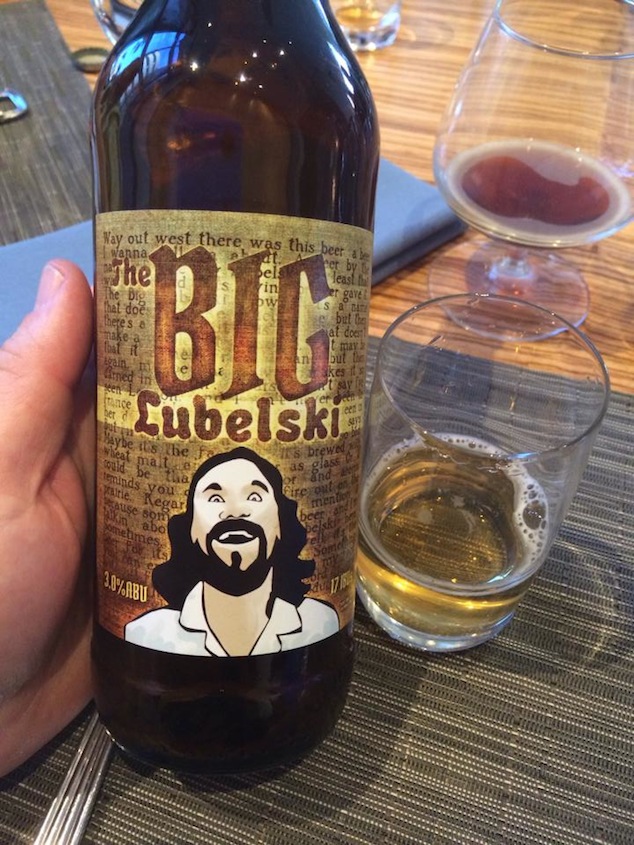 In the Pro category, the winner has major bragging rights and has their name added to Lord Jeffrey's Cup, a hefty trophy named after one of the original Tenth and Blake founders, Jeff White. This year's winner was Ben Dolphens, our Trade Brewer in the Southeast. His beer, The Big Lubelski, was a 100% oak-smoked wheat beer of Polish descent known as a Grodziskie or Grätzer. He received rave reviews from the panel for his beer and Yusef even Facebooked about it on the Ballast Point page.
Cheers!