Last week at MillerCoors headquarters in Chicago, we celebrated our fifth annual Diversity and Inclusion Awareness Week. The goal was to build awareness, acceptance and pride around our cultural, lifestyle and ethnic differences. The theme of this year's awareness week was IDEA: Inclusion and Diversity Empowers All.
Every year during this awareness week, a variety of events are held at many campuses across the company to highlight our Diversity and Inclusion strategy. Employee Resource Groups host activities and demonstrations to build awareness around how our teams are both inclusive and diverse in thought and perspective.
At each of our 10 campuses, we sampled ethnic foods from around the world, enjoyed unique beer pairings and discussed community outreach efforts.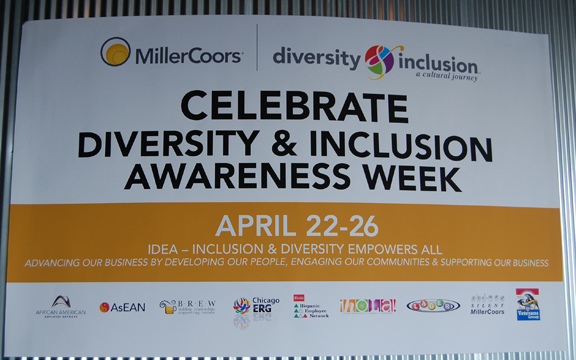 To start the week in Chicago, Jamie Lugo from Tenth & Blake Beer Company was instrumental in organizing our Pints and Plates event where we paired some of our fantastic beers with foods from around the world. Employees from Chicago enjoyed curry kabobs with St. Stefanus beer, Korean short ribs with Batch 19 and caramel creamy flan with Big Eddy Wee Heavy Scotch Ale. Pairing Indian curry kabobs with a Belgian beer and Korean short ribs with the all-American Pre-Prohibition Batch 19 is exactly what Diversity and Inclusion Awareness Week is all about. It's about different perspectives coming together to complement each other. Each of our Chicago Employee Resource Groups shared their 2013 plans and gave employees a valuable outlet for personal impact.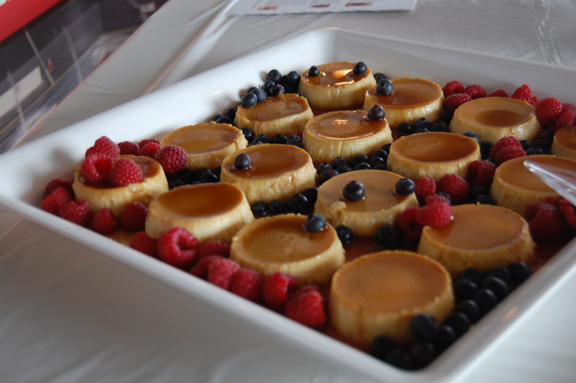 On Friday, our Community Commerce and Partnerships organization hosted a luncheon and community panel to help employees understand the community organizations MillerCoors has developed relationships with throughout the country. The luncheon provided employees with information on how to get involved with these great organizations. Representatives from the Center on Halsted in Chicago, Test Positive Aware Network and Erie House all spoke of the ways they partner with MillerCoors in our hometown communities. These are just a few of the many organizations MillerCoors works with to make an impact locally.
And finally, the most exciting part! The organizing committee kicked off an employee contest near and dear to our hearts: a brewing innovation challenge. We asked all employees to submit their IDEAs for a beer that was influenced by ethnic ingredients that work together to create something tasty. The winner of the Brew Innovation Challenge has the chance to make their brew a reality in the Tenth and Blake Brew Kitchen.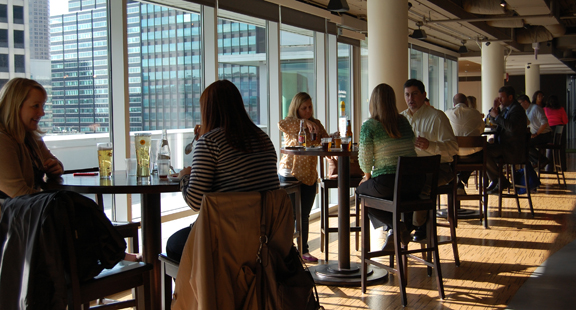 Diversity and Inclusion Awareness Week really displays MillerCoors commitment to the two concepts. The week is proof that the company is making a conscious effort to make the workplace better for each and every one of us, and is also empowering us to contribute our best.