Coors Light's quest to be louder and prouder in 2018 started by making a big, colorful splash on television.
But moving on another front is an equally important push on a series of mediums critical to connecting with the next generation of drinkers.
To support its ambitious plan to return to growth, Coors Light is making a "significant financial investment" in digital content, social media and a wide range of partnerships the brand says will help it connect with drinkers in new ways, says Ryan Marek, vice president of marketing for the Coors family of brands.
Among them is a partnership with premium cooler maker Yeti. MillerCoors and its distributors have ordered tens of thousands of Yeti coolers, drinkware and Yeti-branded hats that will be used in summer-long displays and in promotional giveaways at restaurants, bars and retail stores that sell beer. The Coors Light-branded Yeti coolers also will be featured in a national TV spot and as rewards available under the Coors Lights Rewards program.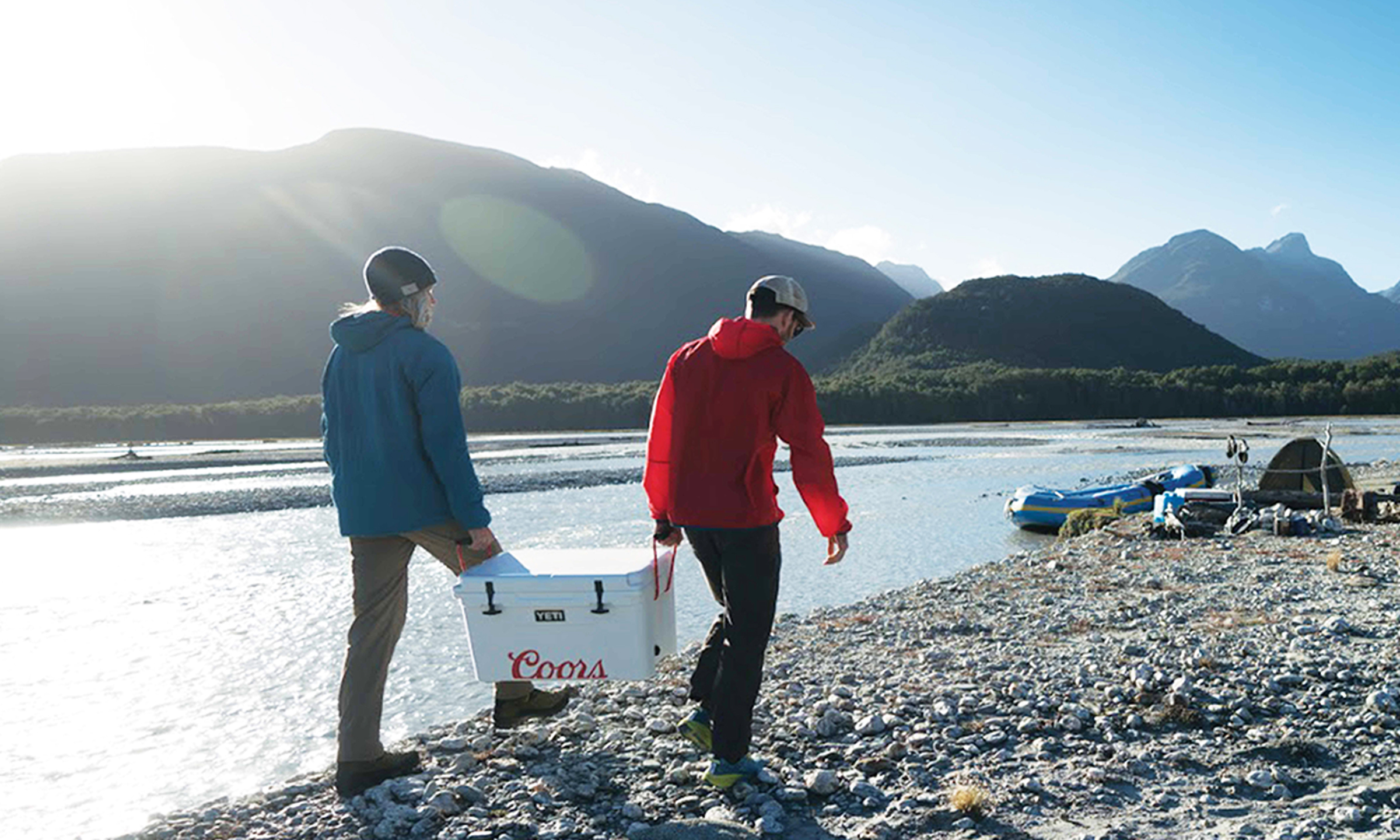 It's a "partnership between two brands that have a lot in common, and it further communicates our own premium, outdoor positioning," Marek said at a MillerCoors sales event today in Austin, Texas.
Austin-based Yeti was founded in 2006 by two outdoorsmen brothers frustrated with the quality of coolers available on the market. They set out to build more-durable coolers that would survive rugged use but be equally presentable at a tailgate. The products that resulted are resilient, premium-priced status symbols that carved out a niche that most didn't know existed.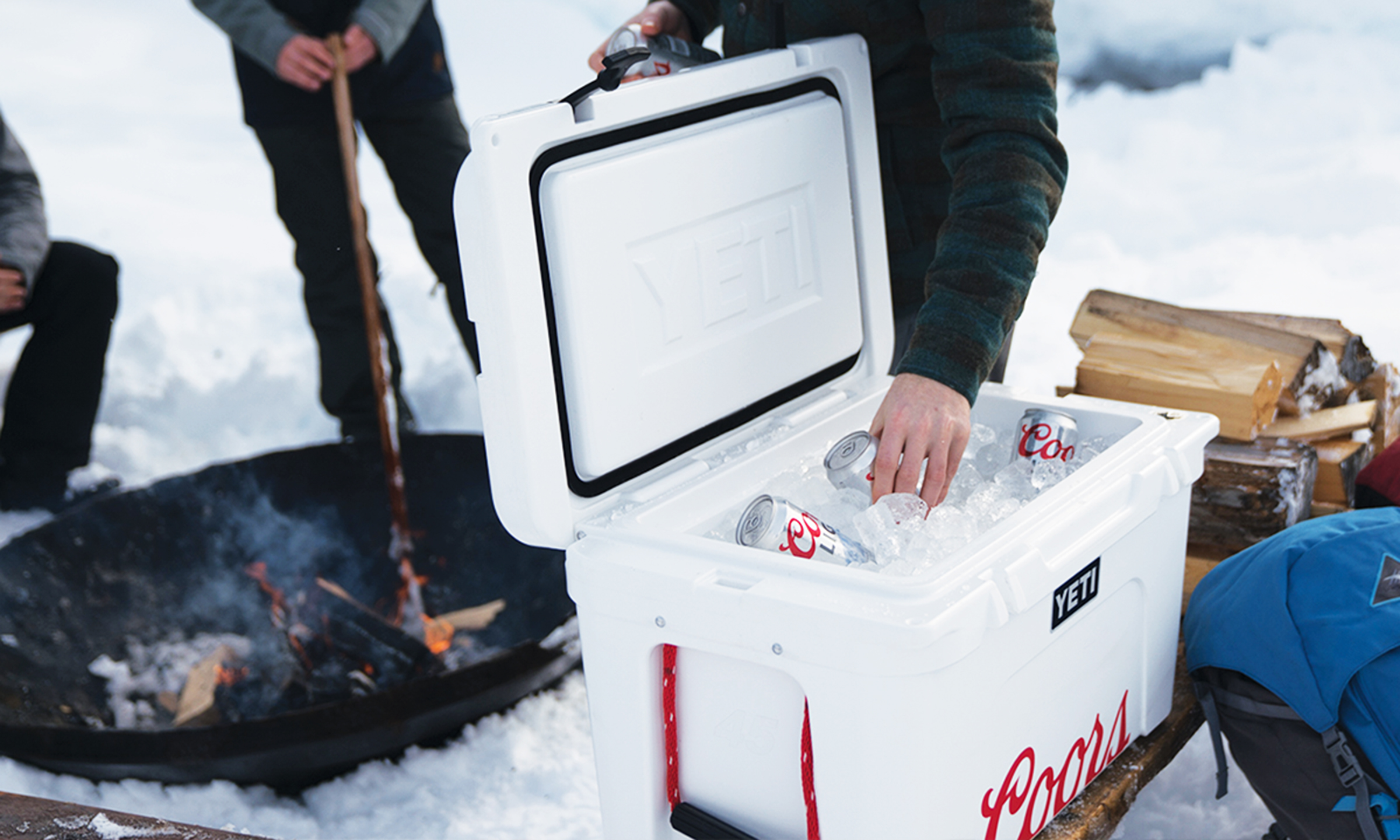 Partnering with Coors Light, particularly since it adopted its Climb On campaign, "is a natural connection -- the pairing of two brands that speak a similar language," said Matt Reintjes, Yeti's CEO, in an interview. "We are an outdoors brand, an active brand that focuses on bringing people together for a good time, whether that's in your back yard for a cookout or in the back country. Coors Light fits in all of those environments, and it has a lot of brand followers that overlap and intersect with the Yeti audience."
Kevin Lane Keller,  professor of marketing at the Tuck School of Business at Dartmouth College, said the two brands play well together, because they're both positioned as aspirational and appeal to an active, outdoors-oriented consumer base. For MillerCoors, teaming up with Yeti is a way to energize its new marketing strategy by "tapping into a brand that is hot — that's newer and fresher" and connects with younger adults.
"All of that helps Coors Light," Keller said. "With any brand you have to continue to innovate and stay relevant, and always be looking for opportunities to create brand equity and interest through innovative marketing."
The Yeti partnership is part of how the brand is investing "significantly more" this year to ensure it is reaching more drinkers more frequently with its messaging. And it's putting more effort and resources behind big selling seasons: summer and football season. The brand this year will be on air every week of the year, increasing its total TV impressions by 25 percent, Marek said.
Coors Light is continuing its successful "My Climb, My Music" program, in which the brand highlights local artists and documents and celebrates their journey to succeed in the music industry. It also is working with so-called influencers and cultural gatekeepers as well as media brands Outside, Great Big Story and National Geographic to help create custom content it will share across social and streaming platforms.
"If you look at who we're partnering with, you get a pretty good picture of who we are," Marek says. "With brands, just like with people, you are the company you keep. And Coors Light is making all the right moves to get this great brand back on track."