Richard M. Nixon became the 37th president of the United States. Man landed on the moon. Woodstock just celebrated three days of peace and music. San Francisco Giants star Willie Mays hit his 600th homerun.
And the brewery that made the first batches of Miller Lite began brewing beer. 1969 was one for the books.
The MillerCoors Forth Worth brewery, which spans 155 acres with 51 of those under roof, opened its doors in fall 1969. And it has since become the largest – and longest-operating – brewery in the Dallas-Fort Worth metro area and one of the largest in the United States.
The brewery is gearing up to mark its 50th anniversary, naturally, with a Texas-sized celebration. Up to 1,200 employees, retirees, executives and community leaders will gather Oct. 19 at the nearby Texas Live! complex in Arlington, Texas, for a bash featuring MillerCoors brands and two mechanical bulls.
"This is a great opportunity to celebrate the people who make this all happen—our employees and our community. We respect our 50-year legacy here as we brew, package and ship our high-quality beers," says Jim Crawford, MillerCoors vice president and plant manager of the Fort Worth brewery. "And we want to celebrate the salespeople and distributors who get it in front of our loyal consumers."
From Carling Black Label to Miller Lite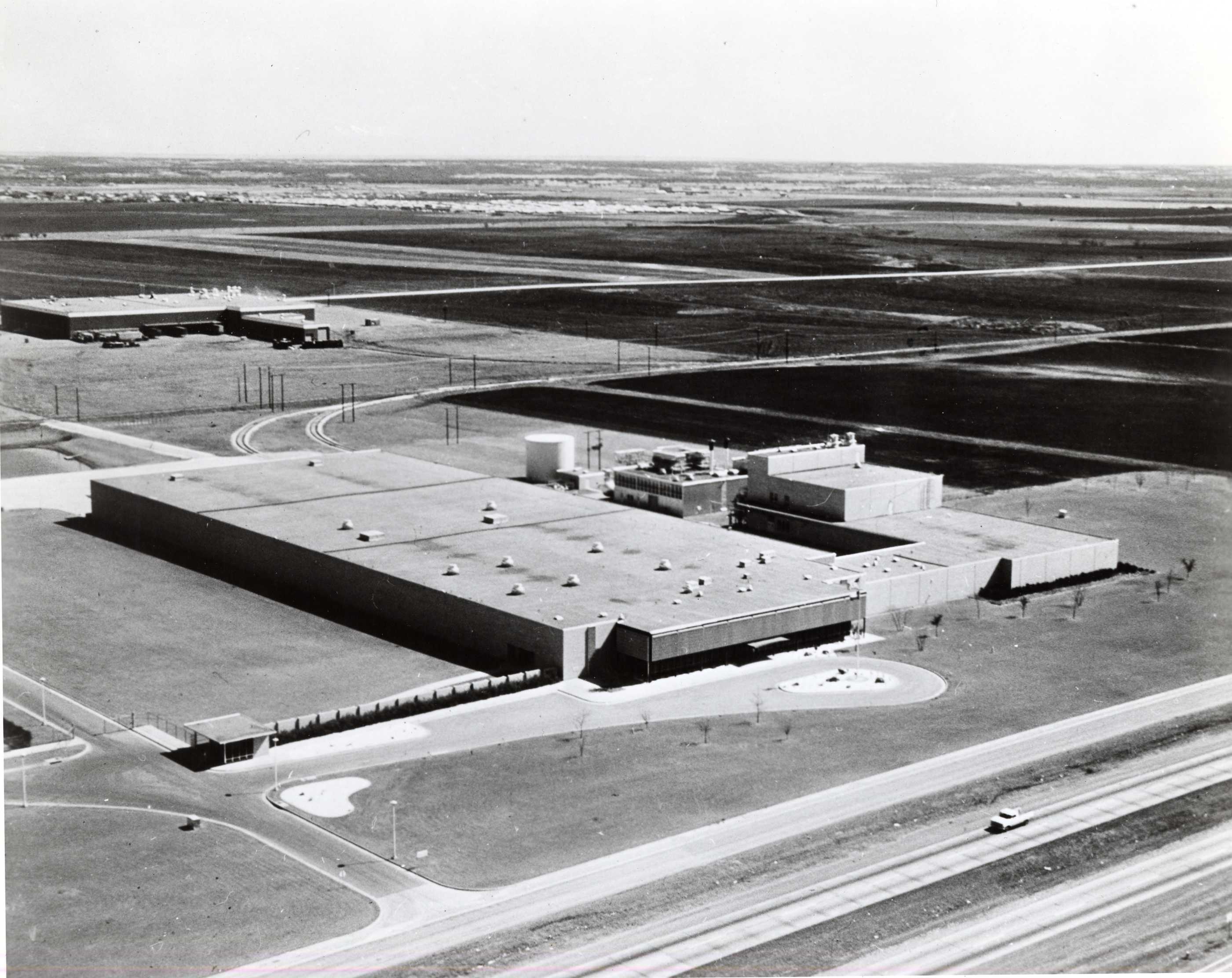 Built by Carling Brewing, the maker of the economy brand Carling Black Label, the brewery first opened in 1964 with a production capacity of 300,000 barrels per year. But after just two years, the scuffling Carling sold the complex to Miller Brewing for $5.5 million.
After extensive renovations that included more than tripling its capacity, Miller resumed production in September 1969 with a capacity of 1 million barrels. And business boomed.
Miller in 1975 upended the beer industry with the nationwide launch of the Original Light Beer, Miller Lite. Fort Worth was the first brewery to brew the light lager, which kicked off the light-beer revolution.
Miller was looking to solve two issues with Miller Lite: "Namely, beer tends to give you a 'filled up' feeling when you're drinking it and, secondly its calorie/carbohydrate content contributes to weight control problems," claimed the February 1975 issue of the High-Lites internal newsletter.
Clearly, Miller Lite resonated with Americans. And by 1979, the Fort Worth brewery was out of space. That year, Miller added 100,000 square feet of warehouse space, 30,000 square feet of office space and more parking for its roughly 1,300 employees.
From light beers to FMBs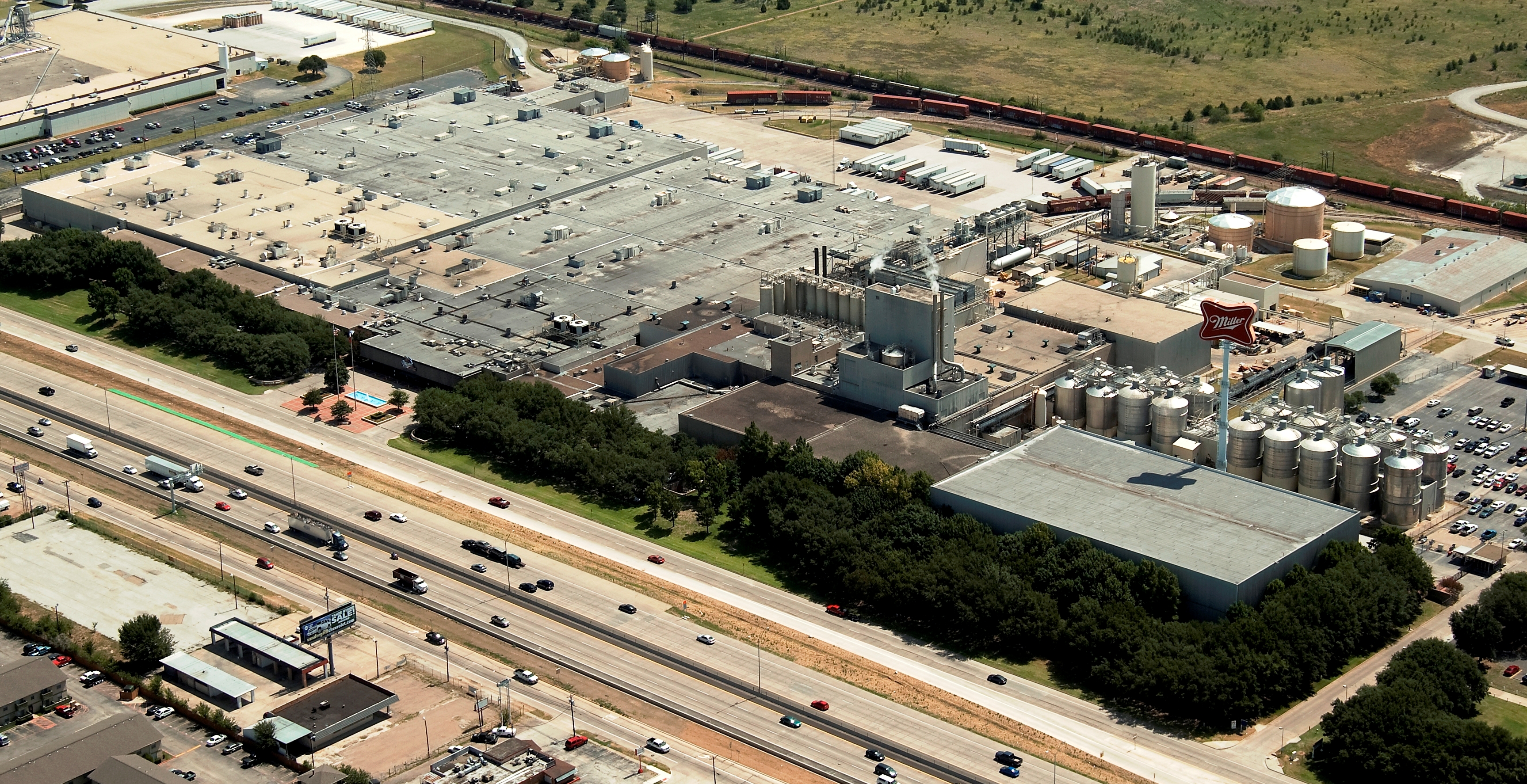 Today, Miller Lite is the No. 3-selling beer in the U.S., and it continues to pick up share in its segment, per Nielsen data. It's also an important beer for Fort Worth, which continues to brew more than 2 million barrels of Miller Lite each year.
But that's not all. In total, Fort Worth produces 7.4 million barrels a year on its nine can, bottle, and keg lines.
The state-of-the-art brewery is capable of filling 1,200 bottles per minute and 1,700 cans per minute, while running the network's most complex mix of brands.
The brewery juggles high-volume brands such as Miller Lite and Coors Light with smaller brands like Foster's, Hamm's and Milwaukee's Best. It also is equipped to brew and package brands such as Henry's Hard Sparkling Water, Redd's and other flavored malt beverages. A new slim-can line is in the works.
Today's standard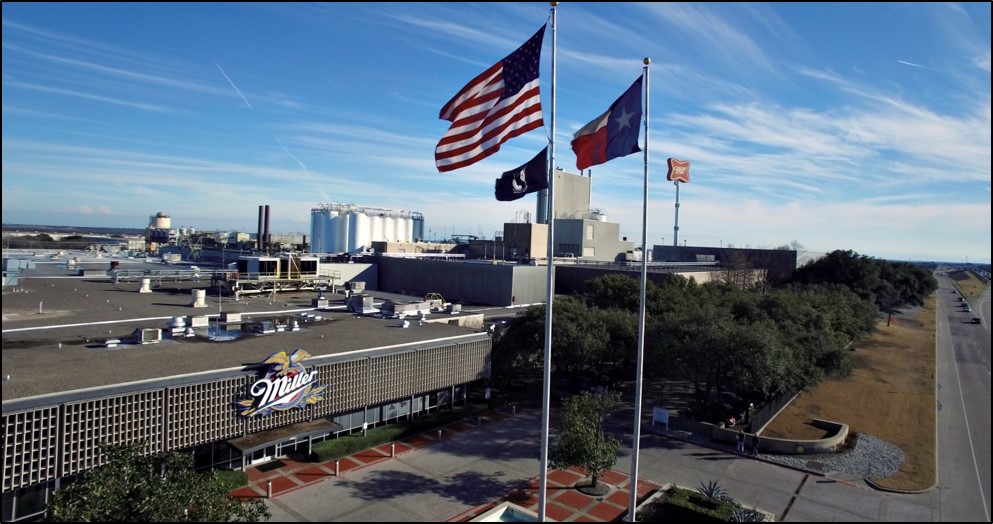 Today, the highly automated Fort Worth Brewery boasts a loyal workforce of nearly 550 people, 15% of whom are veterans and almost 20% who have logged more than 20 years of service.
They've helped lead a series of initiatives to ensure the brewery takes care of its Texas home.
Through water stewardship projects, MillerCoors has helped save 560 million gallons of water in the state. Over the last five years, Fort Worth has achieved an 18% reduction in water usage and a 21% reduction in energy usage. The brewery has been landfill free since 2016, and it participates in community cleanup projects each year.
Celebrations also have been a hallmark of the Fort Worth brewery, which has hosted dozens of parties, celebration meals and community events over the years.
For its grand opening on Sept. 26, 1969, the brewery hosted 600 guests at a Texas-style barbecue.
In 1979, when Miller celebrated its 125th anniversary, the brewery honored its 10 years in business with state and local community members at the Fort Worth Club.
Ten years later, 850 employees braved an ice storm to celebrate the brewery's 20th anniversary at Billy Bob's Texas, the world's largest honky-tonk bar. Then-Miller President Leonard Goldstein arrived on a longhorn named Bufford T. Lite, the sidekick of rodeo champion and Miller Lite All-Star Jim Shoulders.
For its 50th anniversary next month, Molson Coors CEO Gavin Hattersley isn't likely to arrive on a longhorn. But he plans to be there to toast the brewery and its employees on 50 years of making quality beer.
"MillerCoors has a long, storied history and the Fort Worth brewery is a tremendous part of that," Hattersley says. "It's an honor to celebrate this milestone with the folks who brew our great products and the community that's supported us over the past five decades."