Taking on the Redd's Apple Ale Dunk Tank
The Friars Club Roast of Boomer Esiason was entertaining and well worth it for the guests, but the real fun happened on the red carpet.  Redd's Apple Ale gave celebrities, ex-football players, and even reporters a chance to show off their football-throwing abilities by positioning a dunk tank filled with red plastic balls at the end of the red carpet. The goal was to dunk a woman wearing a throwback jersey into the Redd's Apple Ale dunk tank. Most accepted the challenge and many were successful. Boomer himself showed the crowd that he still had it in him, effortlessly tossing it without ever missing the target.
A few folks struggled a bit more before triumphing over the tank.  One thing's for sure, everyone had fun. Even Larry King and Gilbert Gottfried stopped by to try their hand at the dunk tank.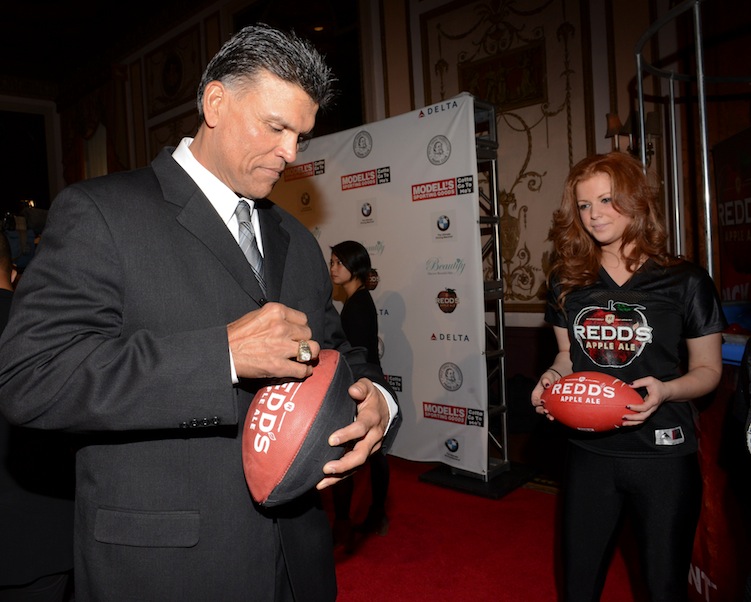 Hall of Famer Anthony Munoz, took his turn at the dunk tank revealing to everyone that "blocking" was not his only feat, as he very capably threw the Redd's Apple Ale ball in a smooth, unprecedented motion hitting the target on his first try.  A star who inevitably had to take a few mores tries was Carrie Keagan, who walked up to the target and used both hands to aim, eventually hitting the target.
The red carpet at Boomer Esiason's Friars Roast was anything but dull.  Celebrities didn't think twice before taking part in the action at the Redd's Apple Ale dunk tank. They took part in the fun, and got excited about both apples and football, just in time for the big game.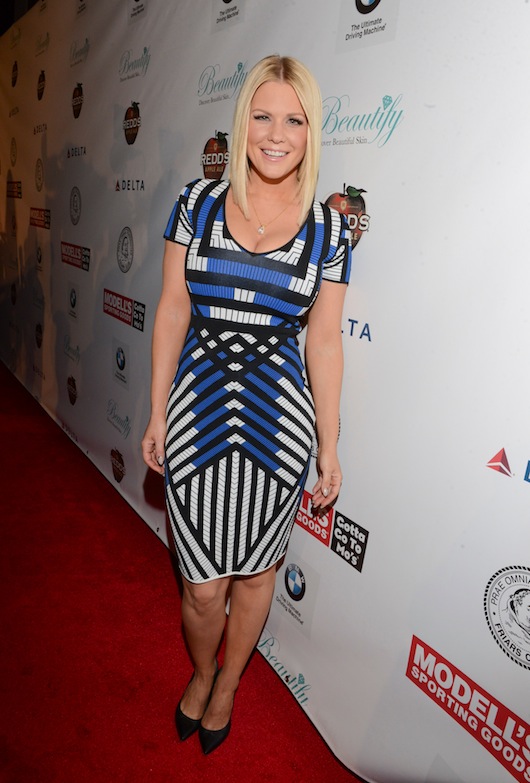 Giving Back at the Friars Club Roast
Proceeds from Boomer Esiason's Friars Roast will benefit the Friars Foundation's Gift of Laughter Wounded Warrior Program, the NY/NJ Snowflake Youth Foundation and the Boomer Esiason Foundation. At the end of the day, the laughs that accompanied the Redd's Apple Ale dunk tank and the roast were definitely for a good cause.