Smith & Forge Hard Cider Launch Party in Brooklyn
When deciding where to debut a brand like Smith & Forge Hard Cider, few places are as perfect a match as Brooklyn, New York.  It's a borough with a gritty history that's experiencing a renaissance with young people who appreciate its authentic story.  In that way, it's a lot like hard cider.
On March 5, 2014, Smith & Forge Hard Cider threw a party unlike any Brooklynite has seen since the 19th century.  The goal: introduce this new hard cider to the good people of Brooklyn, and let them introduce us to the world.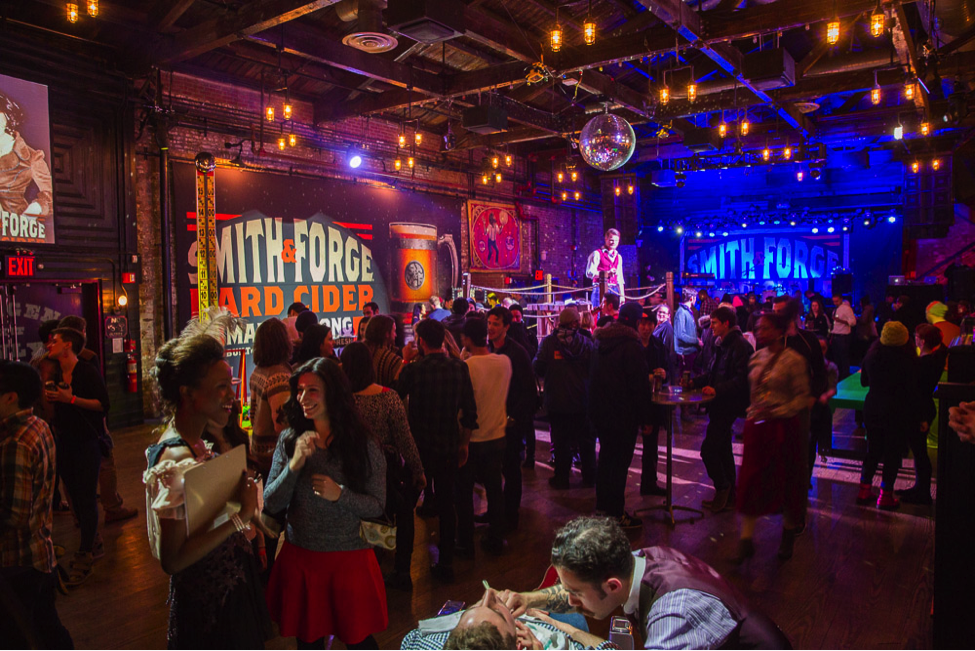 A Brief History of Hard Cider

To do so we needed to give them a story to tell, starting with the story of hard cider.  Most people have forgotten the long history of hard cider.  It was the drink of the great people who built this country – presidents, soldiers, and blacksmiths. In fact, cider was bigger than beer before Prohibition spelled its untimely demise.
A Party Fit for the Smith & Forge Brand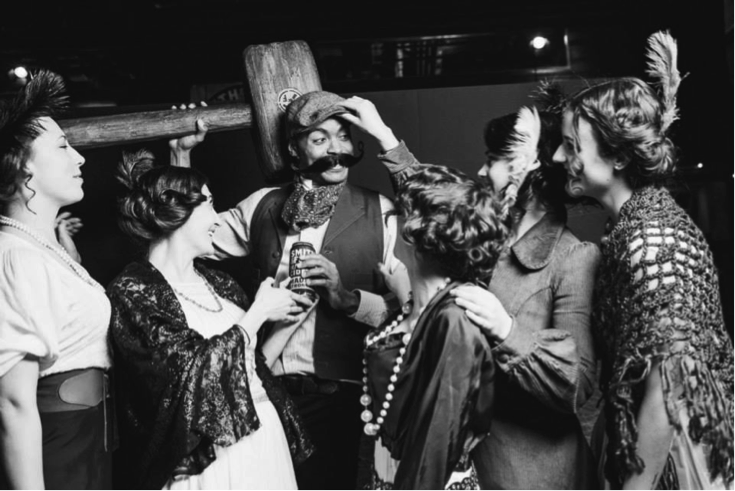 Outside, blacksmiths worked on the street while inside actors dressed in period costumes greeted partygoers.  The stage was set for telling the story of the Smith & Forge brand – and the rich history of cider.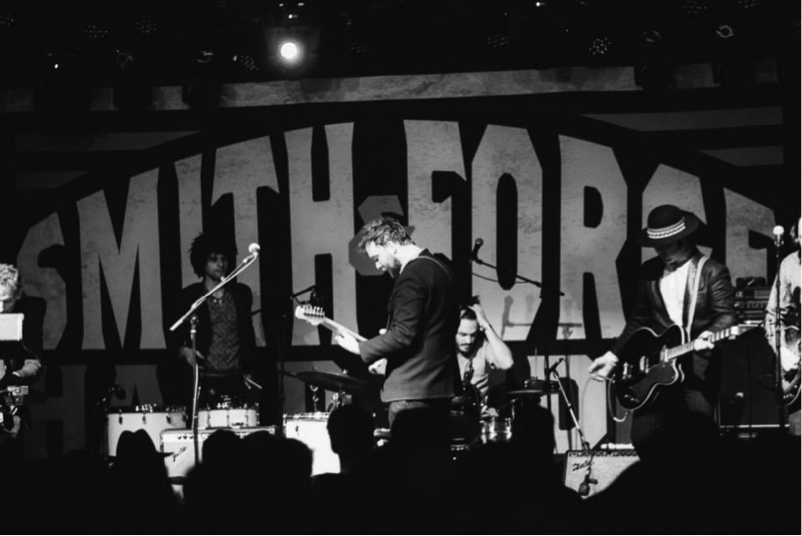 However, it wasn't all costumes and moustaches. Caveman, an indie band and local Brooklyn favorite who played a sold out show at the same venue just two weeks prior, provided the perfect soundtrack for the event.
To bring it all home, we held an epic arm wrestling tournament officiated by actor Jonathan Banks of Breaking Bad fame.  And it was epic. Also at the event were several stations and activities - a high striker, straight shave station and bowling, which helped round out the night's fun.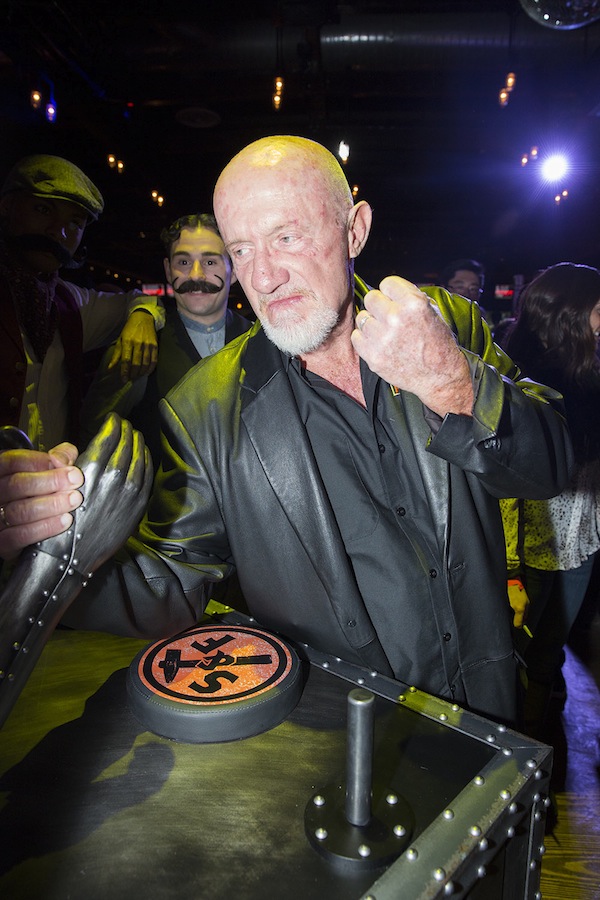 Most importantly, Smith & Forge Hard Cider flowed and people loved it. As a founding father of Smith & Forge myself, it was a strange and wonderful sight to see so many people drinking 16oz cans of Smith & Forge. For a moment, it was as if Prohibition never happened and hard cider had never gone away.