"It's Miller Time!" This iconic tagline is just three simple words, but it embodies the power and imagery of a novella. To some, this phrase depicts a moment in time made better through good friends and a cold beer; and to others, it is rallying cry for adventures lasting into the early hours of the morning.
However, for Matt Kopia, Mason Zimmer, Will Chystal and John McLaughlin (meet them here), four best friends hailing from Angola, Ind., this slogan became much more than just three simple words. It became a life-changing experience known simply as the Miller Time Internship. As their official handler and unofficial "fifth intern," I had a unique look into this incredible journey, spanning 16 days and stops in seven amazing cities.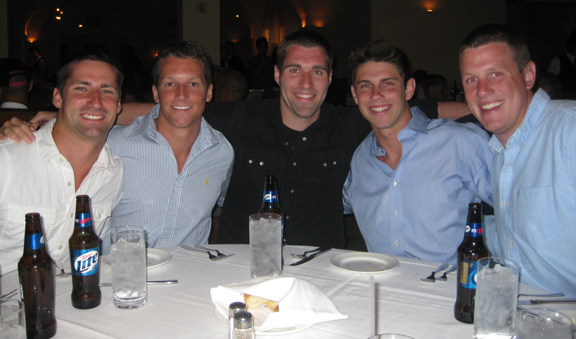 Along the journey, the four (deserving) gentlemen were treated like royalty and received perks reserved only for the "who's who" in the beer business—or any walk of life for that matter.
In Philadelphia, despite a vast array of once-in-a-lifetime experiences, their favorite part was still the beer, and ... the women.
In Dallas, they managed to stumble and trip over a newly learned Texas two-step, all while wearing custom cowboy boots and hats, all of which had to be pried off at the end of the evening (for the record, helping to take off a grown man's shoe was never in the job description).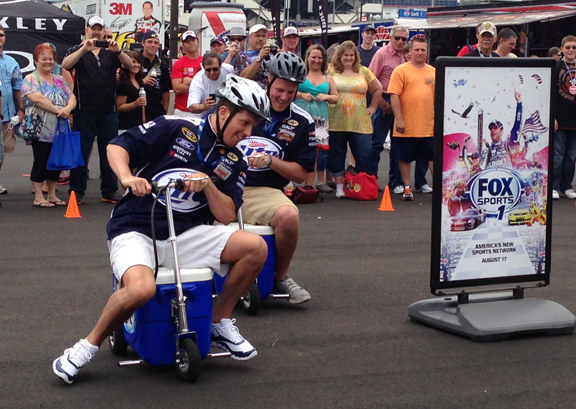 Between the seven cities, I witnessed impromptu line dancing in truck-stop parking lots and several rounds of tone-deaf karaoke sessions. They often left the RV in shambles and sometimes, the odors that escaped that mobile man cave would've brought anyone to tears.
I've seen them sleep-deprived and covered in pothole-induced bruises, and I even witnessed the dietary discovery of a potentially lactose-intolerant intern. In the end, the guys accomplished every task with smiles and jokes.
Even as the journey approached its end (despite an overnight flight delay and some lost luggage), this uncanny brotherhood motivated them to make the most of every moment. As the story of the Miller Time Internship is often told, hopefully the stories will be shared about these interns helping to change a busted limo tire or tearing down a NASCAR tailgate in the early morning.  Those moments when the cameras turned off and Matt, John, Mason and Will went above and beyond their duties to help the greater team is what I'll remember most about the trip. It is was in those moments I knew this friendship was something special, and I was glad to be even a tiny part of it for two weeks.
Regardless of the circumstances, this friendship and the guys' sense of humor enhanced every portion of the journey. Big or small, the willingness to share the experiences with others, as well as a few Miller Lites along the way, is truly the definition of Miller Time!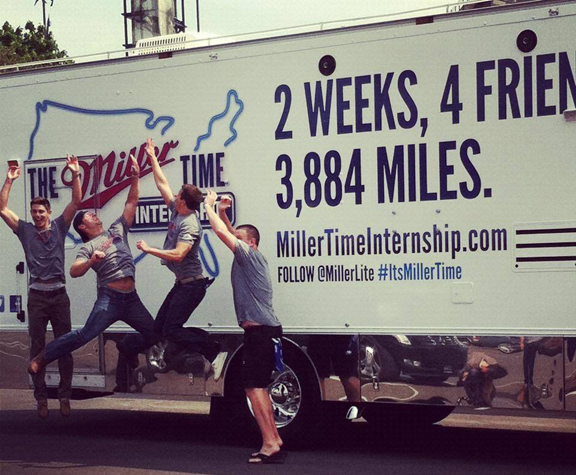 To get an in-depth look at the journey, check out the Miller Time Internship photos and video episodes on Facebook.com/MillerLite and MillerTimeInternship.com.
Cheers!