Artificial intelligence has changed computing, health care and even photography. Is beer next?
Atwater Brewery this week tapped its Artificial Intelligence IPA, an India Pale Ale whose recipe was developed by a popular new AI chatbot that's turning heads for its intelligent responses to questions or prompts.
"It's cool for us, as a Detroit brewery, in a city that's known for innovation, to develop something so interesting for our beer," says Katy McBrady, Atwater's president, adding that AI can only get the beer so far. "There is no replica for our creative brewers and the human touch you need to brew craft beer."
The 6.9% alcohol-by-volume IPA uses Centennial, Citra, Amarillo and Hüll Melon hops, lending the beer tropical and citrus flavors and aromas.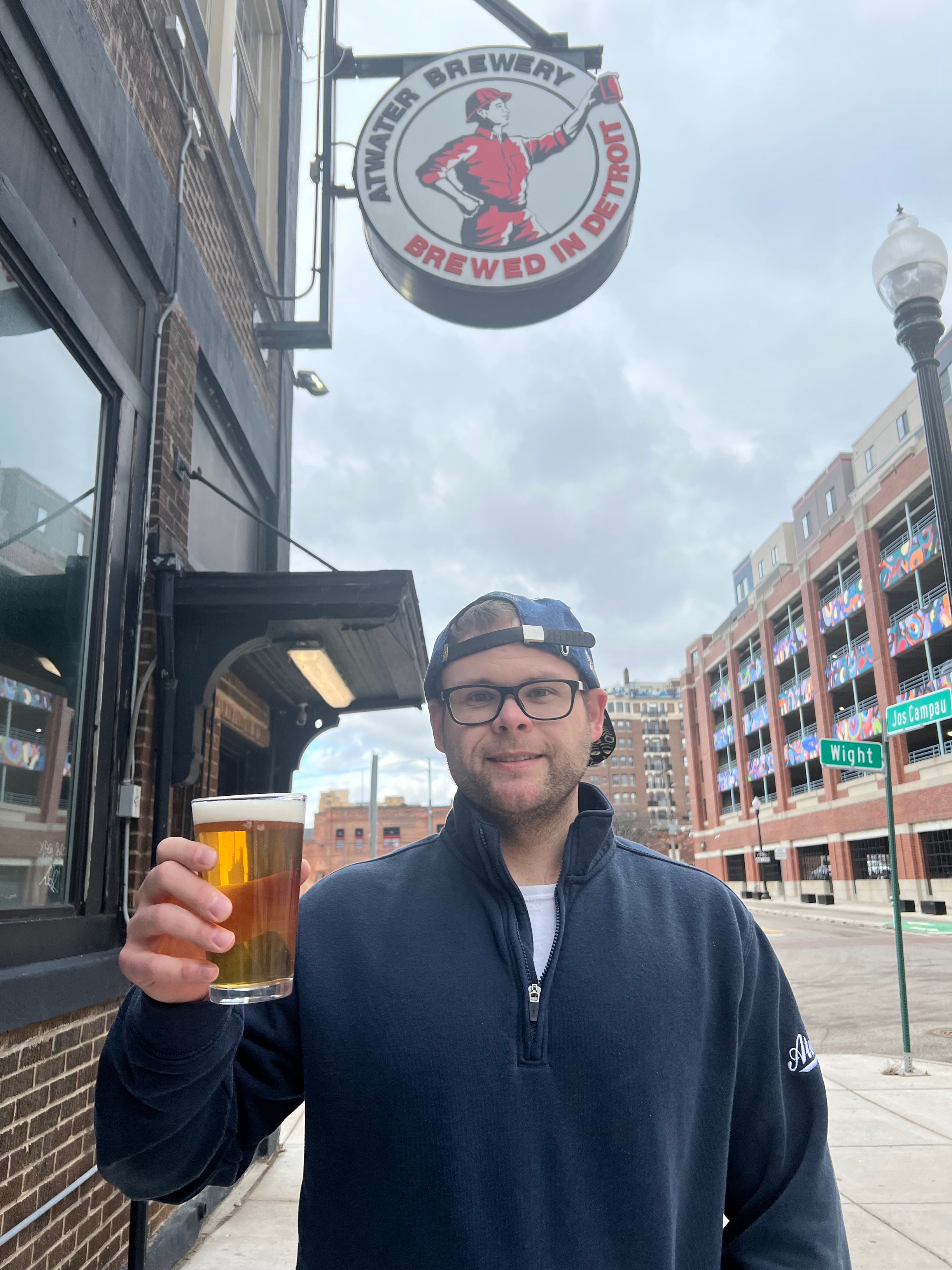 The AI brew was developed after Atwater's quality assurance manager, Joe Platt, was playing around with ChatGPT over a recent weekend.
"I asked it to write me an IPA recipe, and it gave me a homebrew-scale recipe. So I asked it to scale the recipe to 20 barrels to fit our brew system, which it was able to do," he says. "I asked it to use those specific hops because that is what we had on hand."
McBrady adds, "We just accepted what the robots told us, which I'm sure is the beginning of a science fiction film."
The result is a highly drinkable, hop-forward brew that will be served on draft at Atwater's taprooms in Detroit, Gross Pointe Park and Grand Rapids until the kegs are dry. If drinkers are into it, the beer could be the first in a series of AI-developed beers from Atwater, McBrady says.
Atwater, acquired by Molson Coors Beverage Company in 2020, has made its reputation on the popularity of its Dirty Blonde ale and Vanilla Java Porter. Since McBrady took the reins last year, the brewery has refocused its efforts on its home state of Michigan. And while it expects its flagship beers to perform, the brewery isn't settling.
More innovations are on tap for 2023, including a Dirty Blonde variety pack set to debut this spring that include the old favorite, along with a handful of new varieties that offer a new twist, including strawberry, peach and tropical varieties. Atwater also is prepping a new, malt-forward IPA that McBrady says will celebrate the brewery's Midwest roots.
"It's exciting to see innovation of this type coming from Atwater. While most of our innovation is done by humans, not AI, this is the first step in where we aim to go as a brewery," she says.