During my time on the Coors Banquet team, I always said that there is something special about the brand.  It somehow seeps into your soul and you find a deeper connection that you don't find in most roles.  I think it has to do with the familial roots and deep tradition Coors Banquet represents in Golden and beyond.
So how did those roots and traditions find me drinking a cold Banquet with Pete Coors, Andy England, Fernando Palacios and our malting and barley team alongside a river in Burley, Idaho?
Two words:  Barley Days.
Barley Days is an annual celebration that brings our MillerCoors barley growers, agronomists, malting and barley team members and our sustainability team together to celebrate and honor all of the MillerCoors barley farmers across Montana, Idaho and Colorado.
The event was hosted at our MillerCoors grain elevator in Burley on a beautiful morning in July.  Barley growers from across Idaho were invited – with their families – to an event thanking them for all their hard work.  A steak lunch was provided and the local distributor was there serving nearly every beer in our portfolio.  Pete Coors addressed the group along with their local agronomists who handed out awards for the prior growing season.  While the point of the day was to thank the growers, their gratitude for the day and being part of the extended MillerCoors family shone through.
My presence at Barley Days started with the Banquet team trying to find a way to tell its relatively unique barley story.  More and more brewers are outsourcing their malting operations and simply buy their malt from maltsters on the commodities market.  MillerCoors goes further to build relationships with growers, cultivating unique barley strains and supporting communities across the High Country region of the US.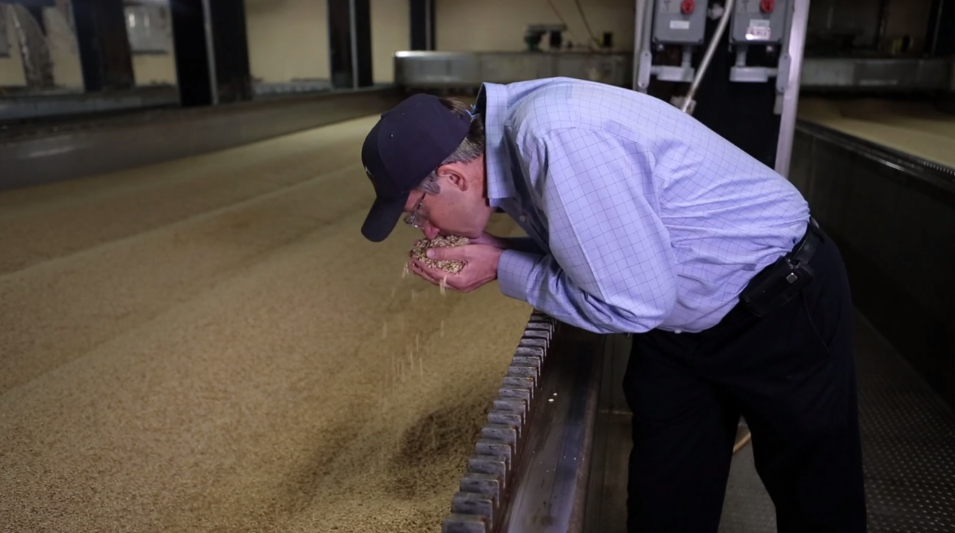 We wanted to tell the story of how much care and attention we give to the barley that goes into each batch of Coors Banquet.  From the MillerCoors' supported farmers, to the MillerCoors owned grain elevators and finally to the malting operations at the Golden Brewery in Colorado, we put more time, energy and resources into barley than most beer companies do.
We decided to tell that story by bringing a camera crew to Barley Days and then to the Golden Brewery to showcase the roots, tradition and passion that you can almost taste in every can and stubby bottle of Coors Banquet.  The videos are beautiful and really show the soul of Banquet reflected in our barley farmers and our malting team.  I hope everyone enjoys watching them as much as I enjoyed being there to experience it.
Behind the Brewing: Coors Maltsters
Behind the Brewing: Coors Barley Growers