Heidi Harris may tell you she's not good with remembering dates. But her encyclopedic knowledge of Coors' history proves otherwise.
Harris, Coors' archivist since 2015, is the steward of the brewery's history, a collector of artifacts. Ask a question about Coors' 150-year history and chances are Harris has the answer.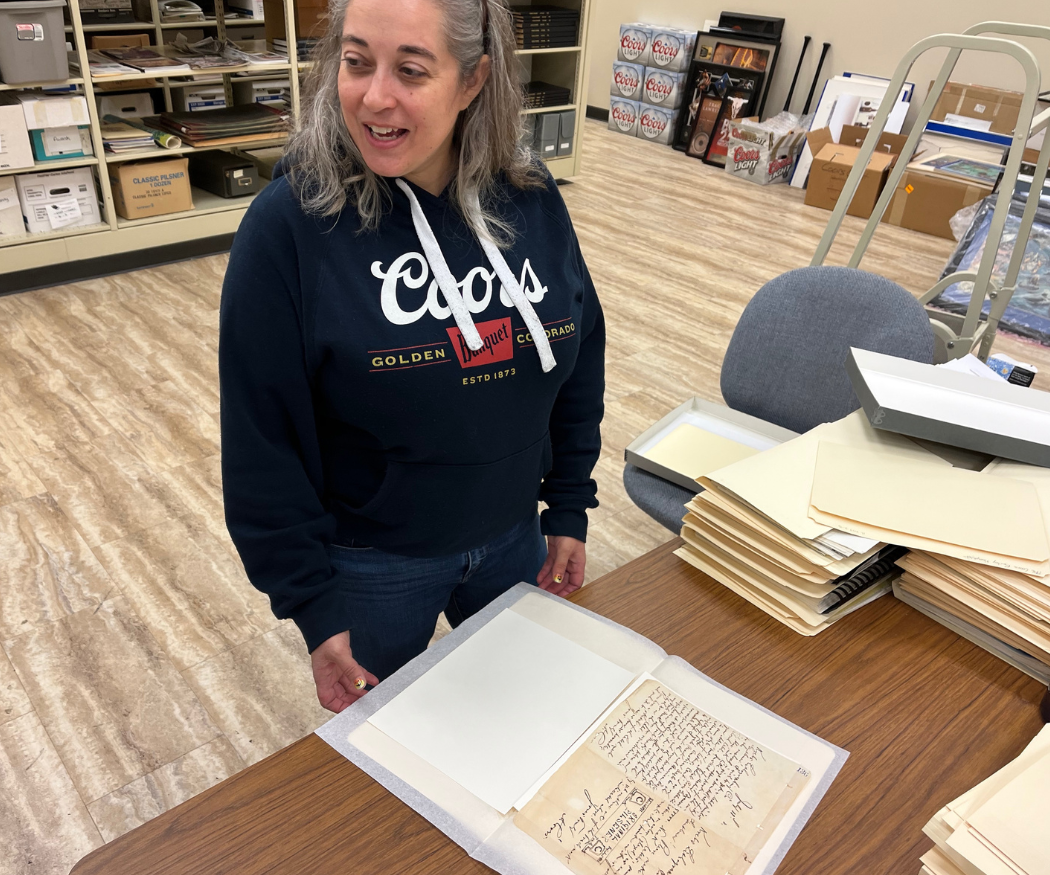 "It seems like I'm learning something new every day," she says. "I get to work in a collection that has so many different items compared to other places. I like the collection and the challenge it provides to help preserve it so people can learn about the company's important history."
Harris' office is in a chilly 9,500-square-foot warehouse space located inside the brewery's hop-storage facility in Golden, Colo. Inside are shelves packed with thousands of historic bottles and cans, relics of old marketing campaigns, a 6-foot tall anthropomorphic wolf and other assorted breweriana.
It's a collection of the captivating and curious. Where else would you find Coors beer bottles from 1885 alongside movie-prop beer cans, an 1893 World's Fair medal and Bill Coors' college rowing oars?
Harris, whose background includes anthropology and museum studies degrees from Colorado State University and the University of Colorado-Boulder, got her start volunteering at the Denver Museum of Nature and Science. She parlayed that into stints at University of Colorado Natural History Museum, the Lafayette Miners Museum and the Golden History Museum. Now she oversees the history of an integral part of Golden's history.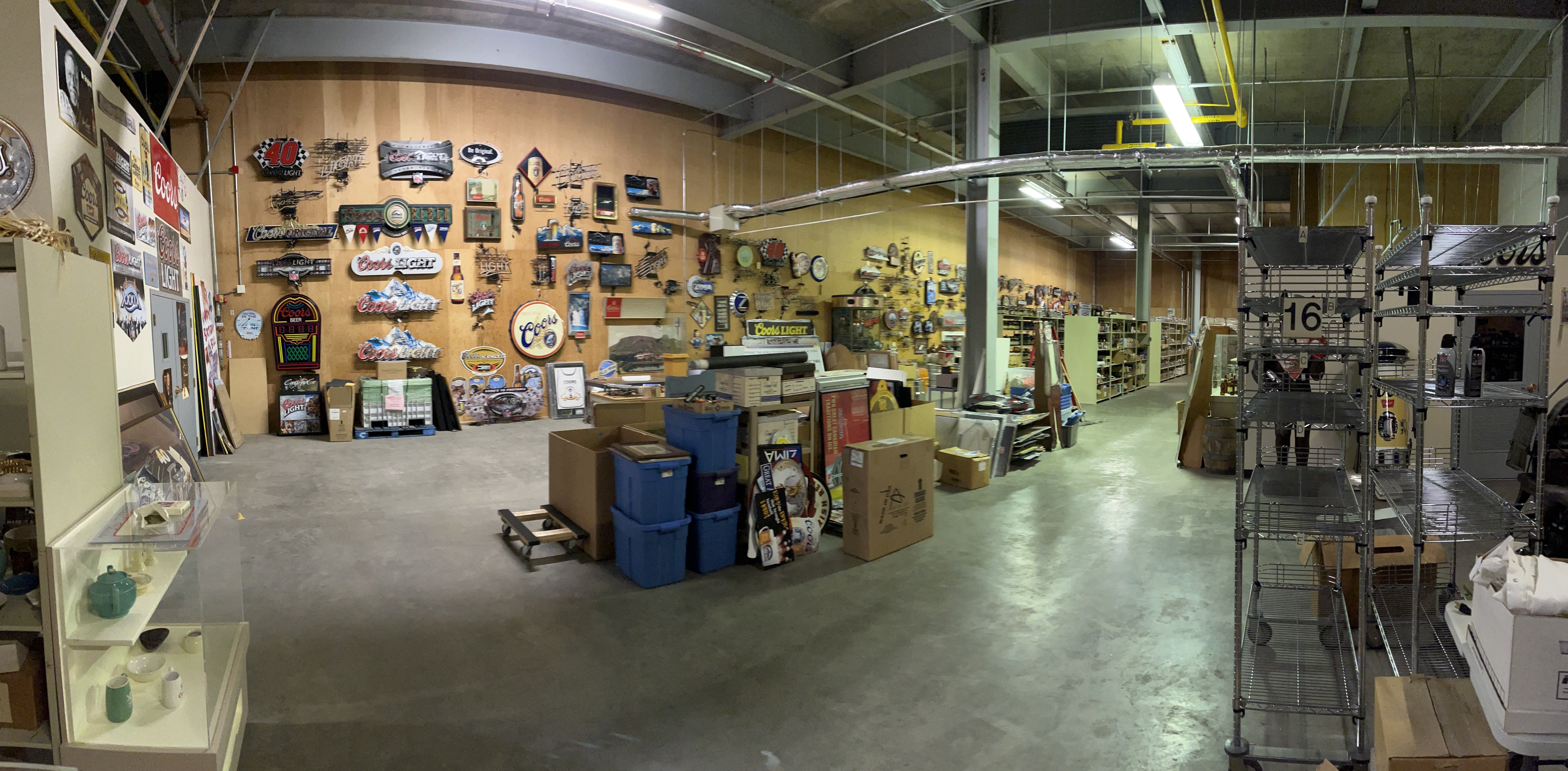 Here are her favorite pieces of the Coors archive collection: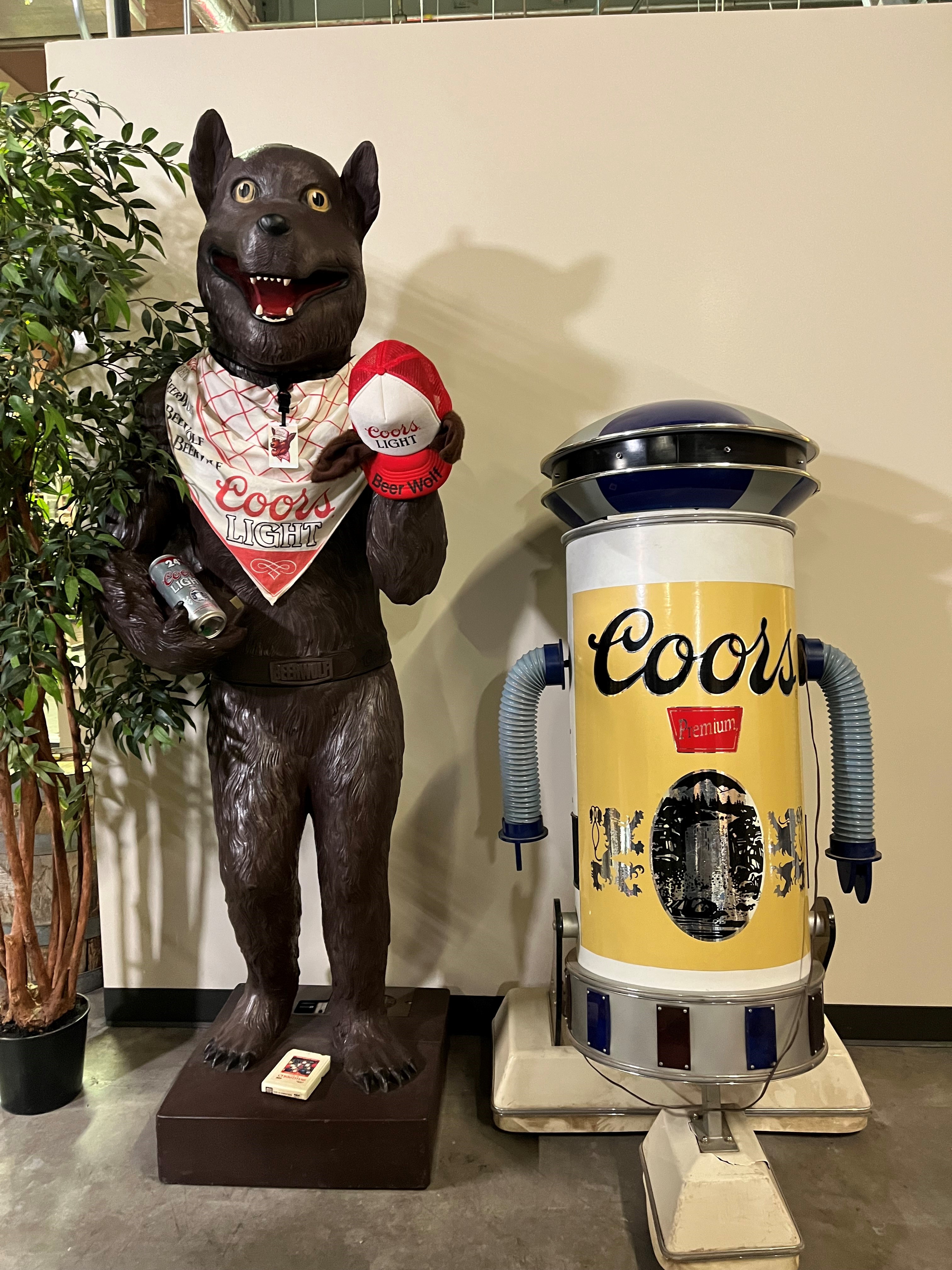 Beer Wolf and Corby: Visitors to the archive are immediately greeted by a werewolf and a robot: Beer Wolf, a popular Coors Light mascot from the 1980s, and Corby, a remote-controlled robot (or perhaps droid) introduced by Coors in 1982 to capitalize on the popularity of a particularly famous space movie.
Beer Wolf, a character introduced in 1983 , stands more than 6 feet tall, wears a Coors Light bandana (but no pants) and cradles a 24-ounce Silver Bullet. Beer Wolf statues like this would have stood in bars or liquor stores ready to howl, "AROOOoooo!"
Corby, meanwhile, was sold to distributors to help market different beers. While Corby sports a Coors Banquet logo, it's actually a magnet, which allowed it to be swapped out for whatever product Corby might be promoting.
"Distributors would use Corby at special events or parties. There's a mic speaker set up, as well," Harris says, great to promote beers or tell jokes. "His arms would go up and he would hold a tray upright and serve beer."

"The 1940s neon Coors sign is so ridiculously amazing," Harris says. The sign would have hung at bars during a time when Coors Banquet was available in just a few states west of the Rockies. The sign has been well-cared for, but doesn't have all of its original pieces.
"At some point, it was repaired," Harris says. She's not surprised it's still in working condition, though: "Tech back then was built to last."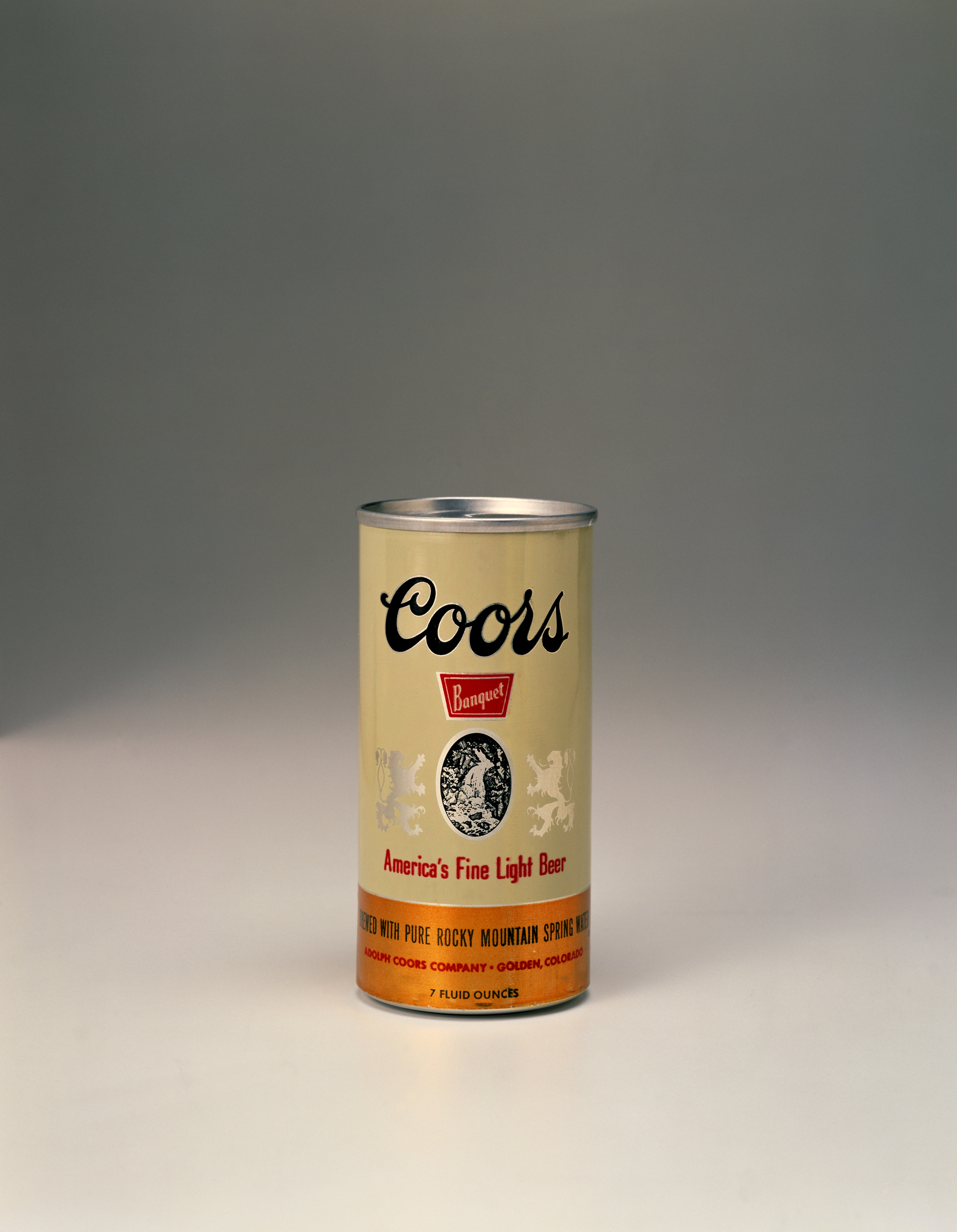 One of Harris' favorite pieces is a 1959 Coors Banquet can – the famous 7-ounce, two-piece aluminum can that Bill Coors perfected, helping expand the concept of recycling to Americans.
"It starts to tell the story of a huge leap in the beverage industry and how Coors was able to introduce a recyclable container to the industry," she says.
Harris is fond of the Party Ball, as well. An innovation of the '80s, the Party Ball was designed as a lightweight, portable, plastic alternative to aluminum kegs, holding 5 gallons of beer. An ad from the era encouraged people to recycle the Party Ball. But the party ended not too long after the Party Ball was introduced.
"It wasn't out there long because people didn't have the ability to recycle plastic at that point, so they tended to just abandon it in various places, like the beach or just throwing it away," Harris says.
Harris' favorite item, however, is not a quirky marketing vehicle. It's a pair of documents featuring Adolph Coors' handwritten signature. One document is a trademark application from 1891. The other contains his instructions to the Krebs Lithographic Company in Cincinnati on how to design labels for his beer. It includes sketches of the "Coors" script that's now recognized around the world.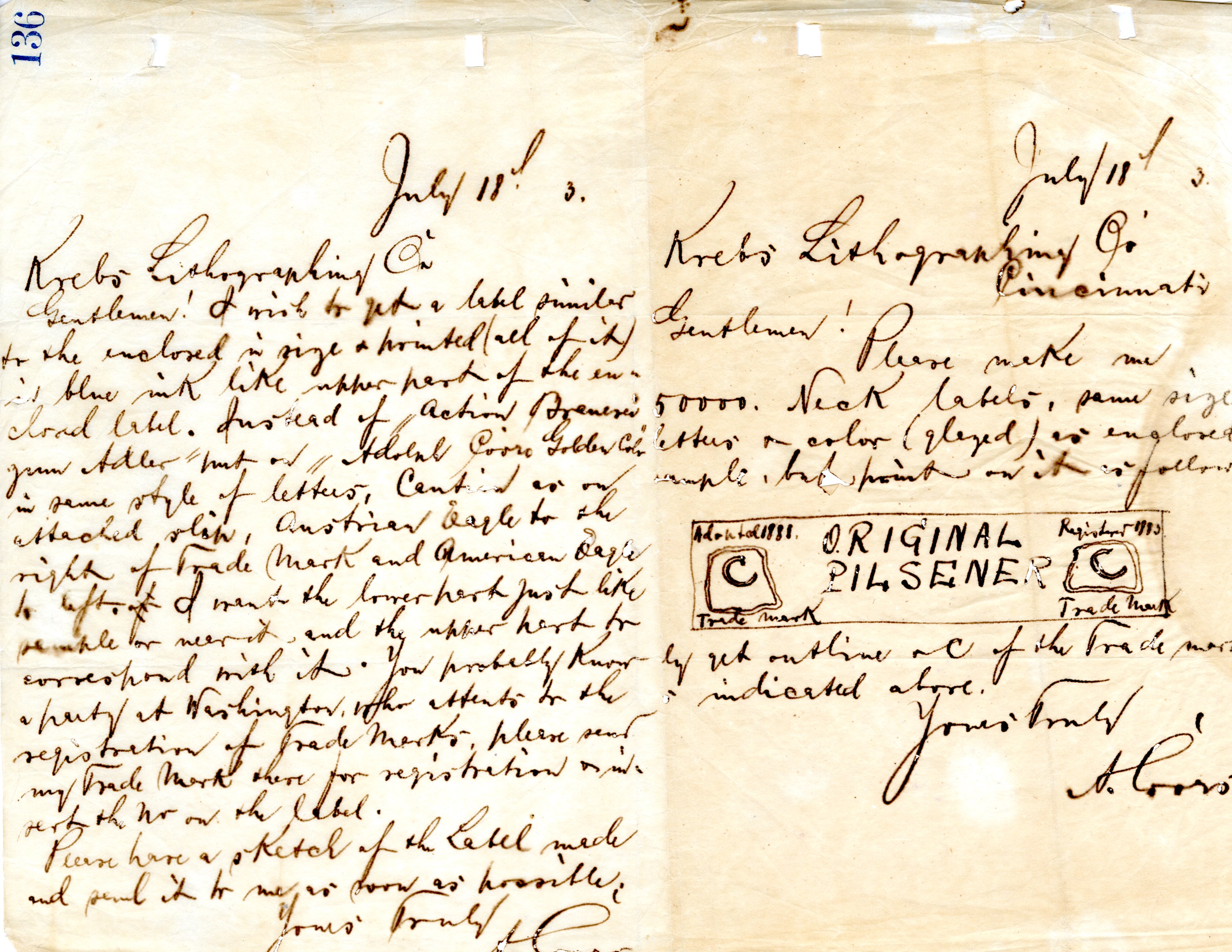 "They are a direct link to the founder of this great company," Harris says.. "He personally handled these pages, and they are among the few rare items from his era. Plus, it is really amazing to see his direct handling of the business."
The archive is teeming with cool stuff, some of which is loaned out to museums or put on display at the Coors brewery visitors center. But it's also got some weird things.
The weirdest ones, according to Harris:
Trivia Quest: In the '80s, Coors introduced a videogame console that would sit atop bars. The trivia game cost a quarter to play and asked questions like "What country produces the most beer?" and "What state consumes more soft drinks than any other?" There's a bag of quarters awaiting players. And guess who the high score belongs to? Heidi Harris.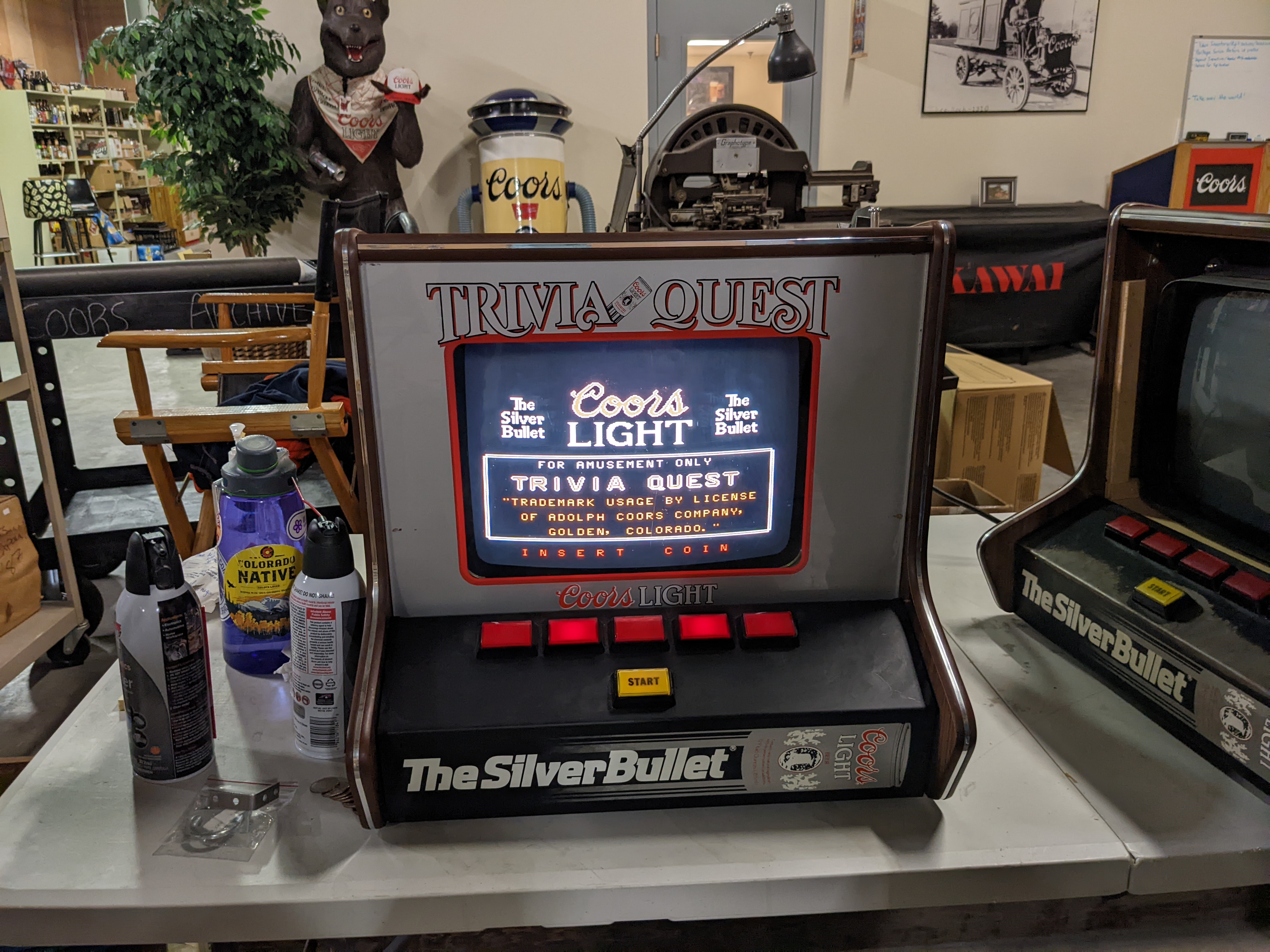 Coors Light x Hungry Man: In 2021, Coors Light teamed up with Hungry Man to create a Coors Light-themed microwavable dinner. The package featured Beerman, Coors Light's wintertime ambassador of chill, and included a pint of Coors Light (not microwavable).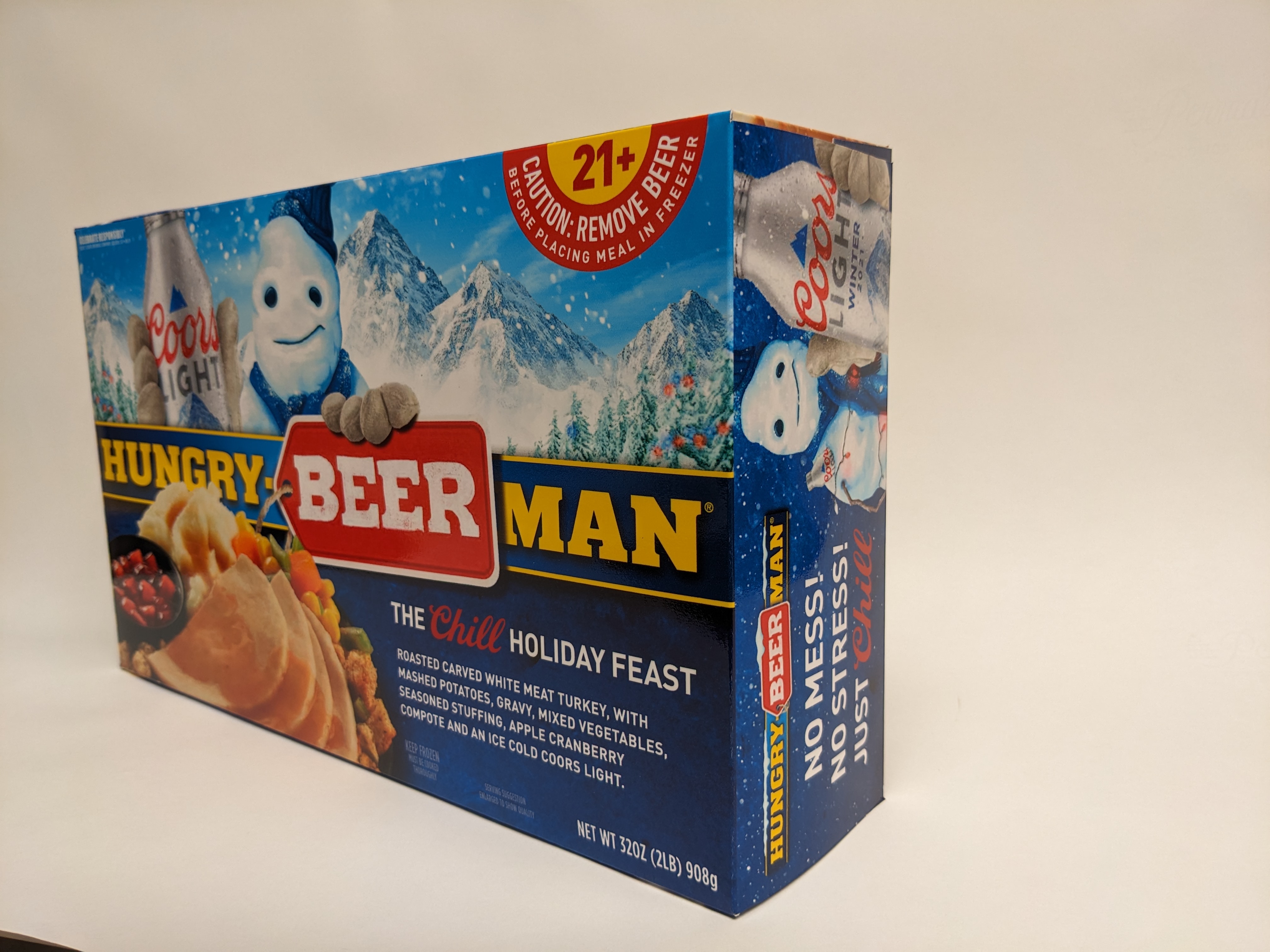 The clown bottle: Talk about weird. This rare bottle from the 1970s, which features what appears to be a clown's face and ears, has no clear origin story and was never produced on a mass scale. Rumor has it the bottles were either a mistake or produced for employees.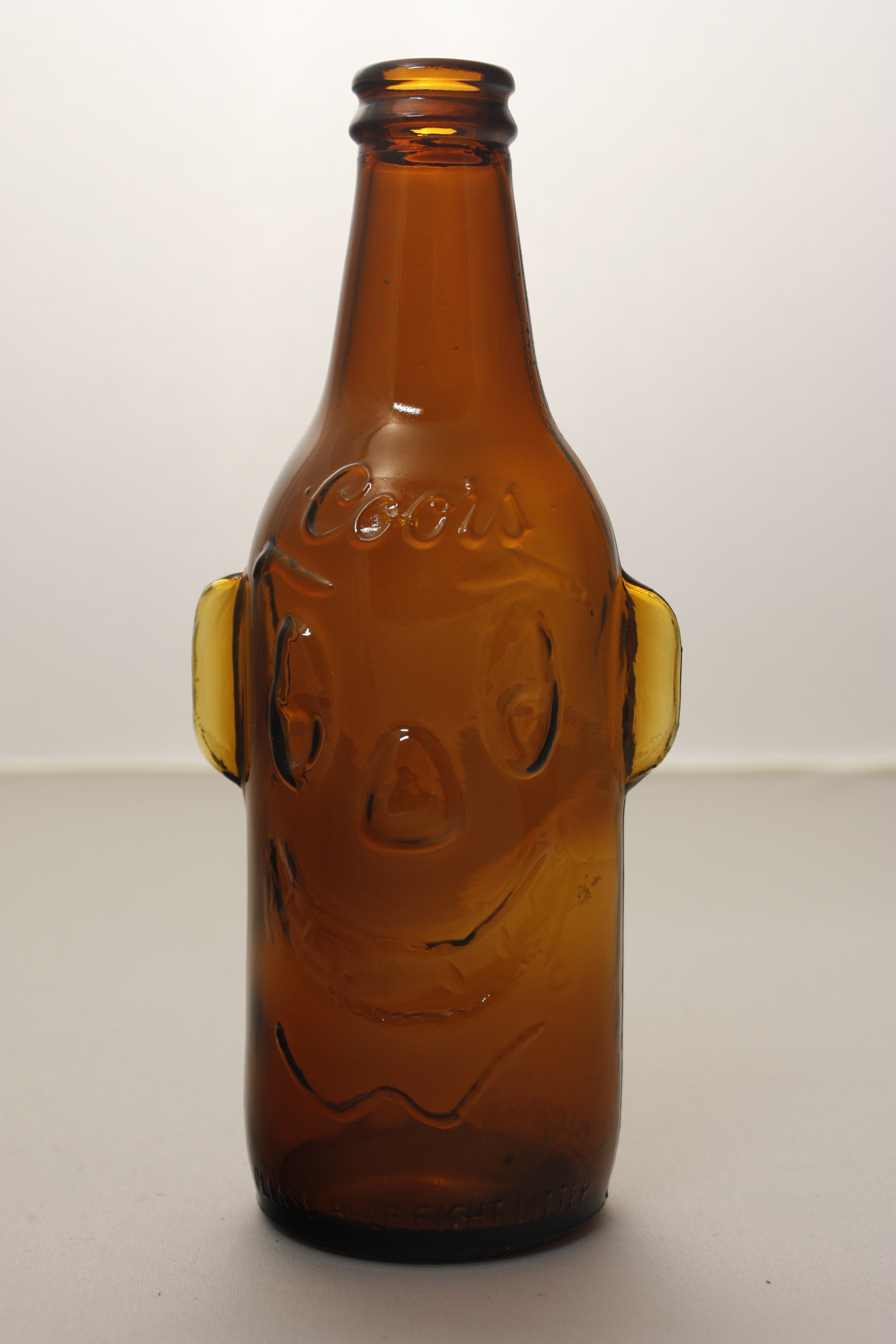 Coors chocolate: Harris admits she's stumped on this one. A relic from the short-lived effort by Coors to expand into snacks, including a line of potato chips, this bar of CocoNo was manufactured in 1984. Advertised as a chocolate bar without the chocolate, CocoNo was made with "cocomost," which was processed yeast that acted as a cocoa substitute. Needless to say, it didn't last.