Coors Pure is going green.
Molson Coors' first USDA-certified organic beer launched last spring and ended 2021 as a top 25 new product in the U.S. beer market, according to Nielsen. Now it's set to debut a fresh new look that swaps in green and puts its organic credentials front and center.
"Consumers today care more about what they put in their bodies than ever before, which is why Coors Pure makes sense," says Katie Feldman, senior marketing manager for Coors Pure. "The new packaging really showcases the brand's pride in its ingredients and its USDA certification, plus the new look really pops on the shelf."
Building awareness remains key for the nascent brand. Its packaging refresh with clearer organic call-outs will be backed with national marketing support and an enhanced sampling program that aims to get Coors Pure in front of more consumers in a critical year 2.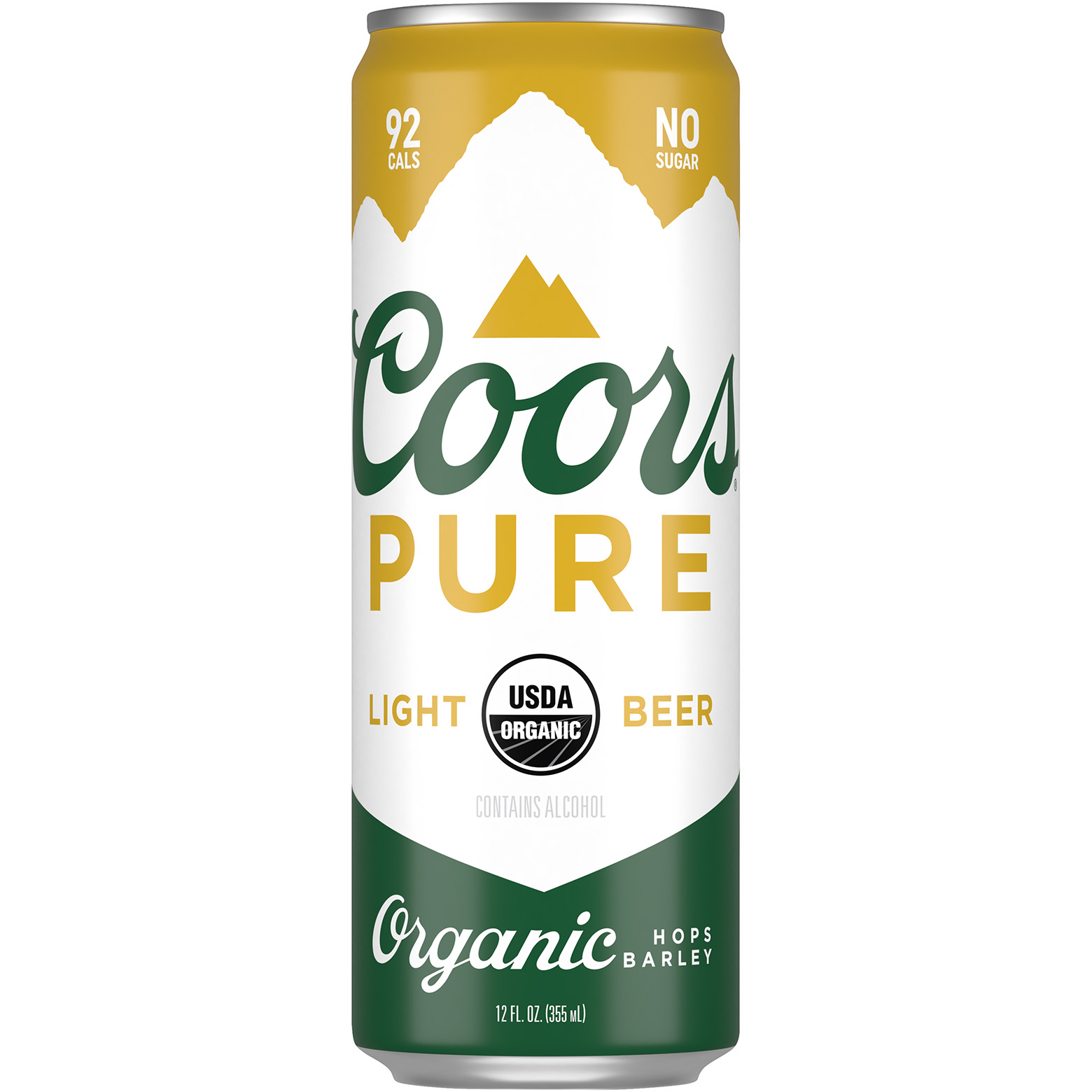 The brand is debuting its new packaging at next month's Waste Management Phoenix Open; it will be on shelves nationally in March.
Made with organic hops and organic barley, Coors Pure has zero sugar and checks in at 92 calories and 3.8% alcohol by volume, making it a sessionable option for legal-age drinkers looking for a flavorful light beer with clean ingredients. In its new packaging, Coors Pure will be sold in 12-packs of 12-ounce slim cans and displayed next to other Coors brands.
"It shows Coors has a beer for every occasion," Feldman says.
An above-premium beer, Coors Pure launched last year at a time when consumers showed more interest in beverages perceived as "better for you," with less sugar and fewer calories and carbs than other beers.
It is positioned inside a booming market for organic products, sales of which jumped 12.4% to a record $61.9 billion in 2020, according to the U.S. Organic Trade Association.
"The organic market is huge, and so is the potential for the organic beer market. About 35% of consumers say they buy organic products, exclusively," Feldman says, noting that Coors Pure turns at similar rates as other low-cal options like Blue Moon LightSky and its most obvious competitor, Michelob Ultra Pure Gold. "Once drinkers try Coors Pure, they keep coming back."
Feldman says the brand plans to reintroduce itself to consumers in 2022 through a national media campaign and sampling opportunities.
"Consumers care about what they put in their bodies," she says. "That's why the organic market continues to grow, and why Coors Pure can be a success."