After winning a combined 10.6 share of the Canadian hard seltzer market in 2022, Coors Seltzer and Vizzy Hard Seltzer are chasing flavor with new variety packs that hit shelves late last month.
Coors Seltzer released its Slushie Flavours variety pack, featuring three classic flavors, while Vizzy's Mimosa variety pack, which was the No. 3 new hard seltzer variety pack in the U.S. last year, is set to give Canadian drinkers a new option for brunch and other occasions.
"What's most exciting is we're really expanding into new places with these new flavors," says Michelle Sowinski, senior marketing manager for hard seltzers in Canada. "These are fun, familiar flavors that are going to really delight our fans and bring new drinkers into the brand."
Both new variety packs aim to give consumers clear signals about not only the products, but the occasions they play in, Sowinski says. Slushie's packaging, for instance, screams summertime, with fruit blasting out of cold water. Mimosa's packaging features orange and gold colors, clearly delineating it from competitors.
"It makes a lot of sense for consumers and helps the packaging standout on shelves," Sowinski says.
Both variety packs can be found across Canada, either with a vodka base or a malt base depending on the region and channel.
Coors Seltzer Slushie Flavours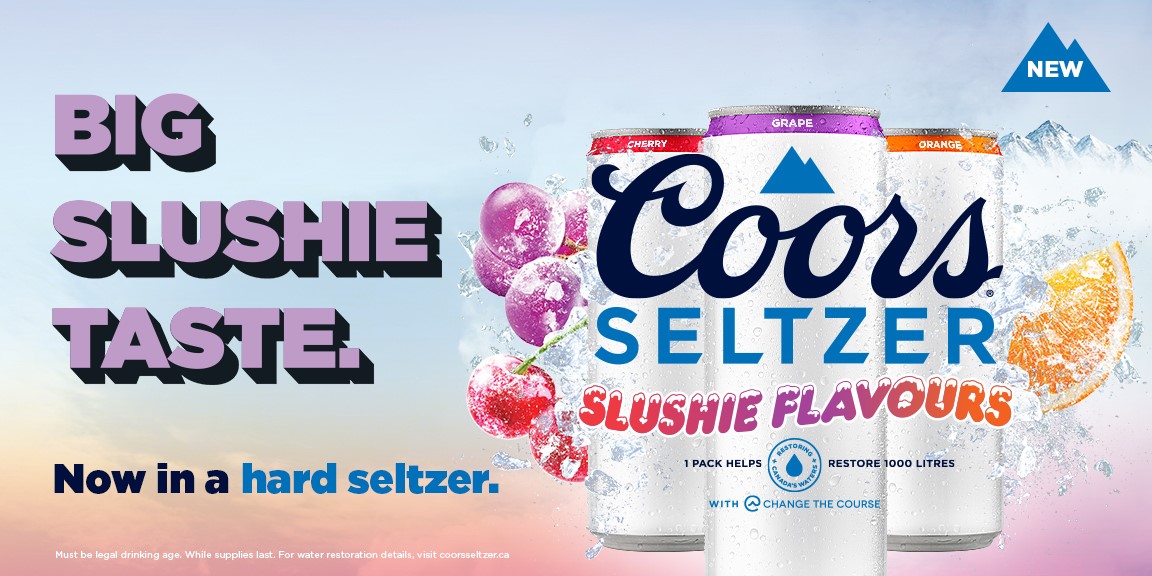 The convenience store slushie is a staple of summer, and Coors Seltzer is putting its own spin on things with its new year-round variety pack. Available in three flavors (grape, orange and cherry), Coors Seltzer Slushie Flavours are sold in 12-packs, as well as 355-milliliter and 473-milliliters singles of cherry slushie.
"These aren't your typical orange, cherry or grape," Sowinski says. "They've got big slushie taste, but without the brain freeze."
Since launching last month, Coors Seltzer Slushie is the No. 2 12-pack innovation at LCBO and the No. 5 RTD, overall. "They're already off to a great start," Sowinski says.
The Coors Seltzer Slushie flavors are 4.5% alcohol by volume, with 100 calories or less and 1 gram of sugar per 355-milliliter serving.
Vizzy Hard Seltzer Mimosa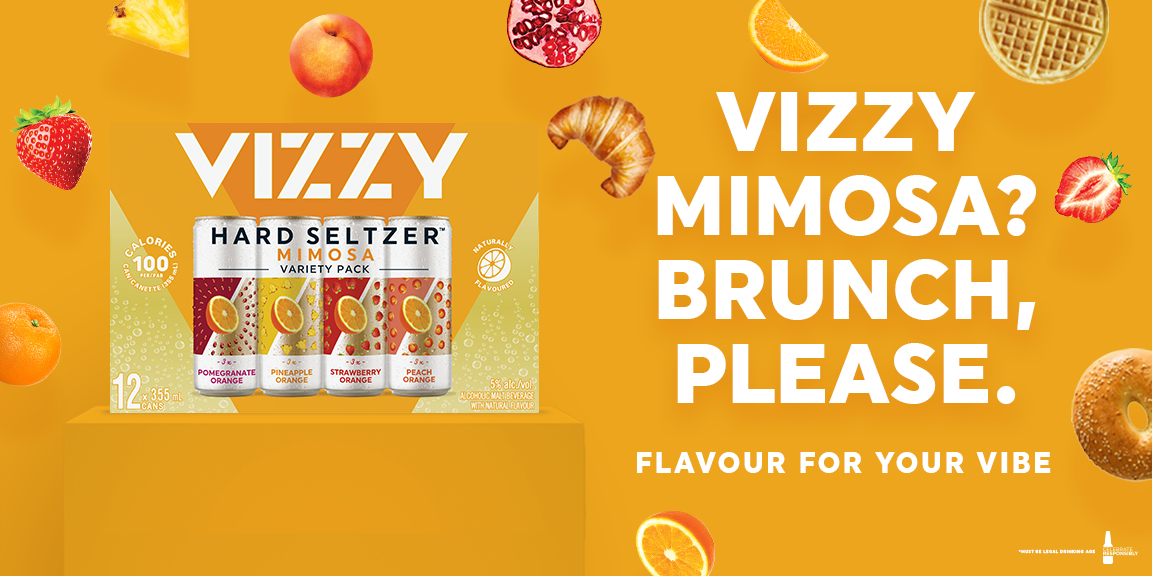 Meanwhile, Vizzy's Hard Seltzer Mimosa variety pack is expanding hard seltzer occasions to include things like brunch, Sowinski says.
"Vizzy Mimosa is a great alternative for brunch, where champagne and cocktails have dominated," she says, adding it can be a good option for game days and holidays, as well.
The variety pack comes in four flavors: strawberry orange, pineapple orange, peach orange and pomegranate orange. Vizzy Mimosa clocks in at 5% ABV and 100 calories and is sold in 12-packs of 355 milliliter cans.
Since launching its hard seltzer portfolio in Canada last year, Coors Seltzer and Vizzy have landed among the top six hard seltzers.