Everything around you is designed. From the simple Post-It note to the most exotic of automobiles. Behind their creation was purposeful intent, functionally and aesthetically. For analog devices like a remote control, lamp or bottle, design's ability to elicit emotion is critical to the product's success. Companies like Target, Apple and IKEA are aware of this and the positive impact it can have on the bottom line. They increasingly raise our consumers' sensitivity to design. Design is a very immersive process that requires one to deeply engage the consumer and the object they wish to improve for that individual or group. The elevation of design in popular culture has driven our need for a different method of discovery and design execution.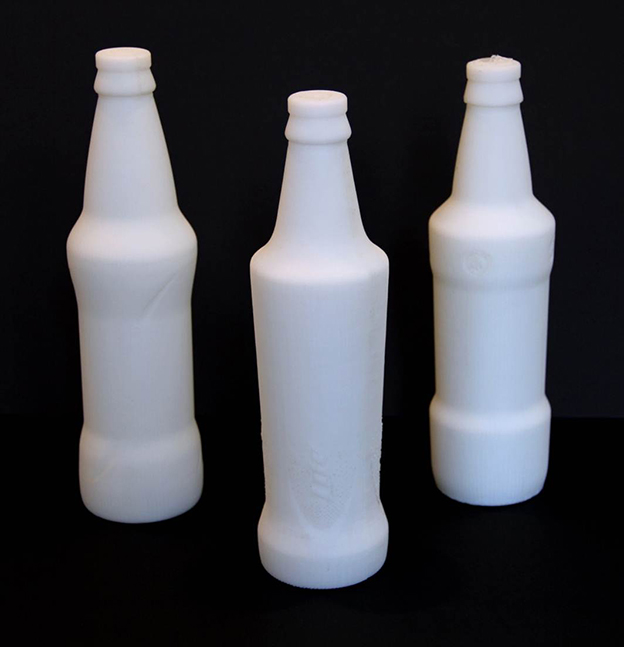 While market research seeks to define the market, we needed a new way to utilize design research in order to accomplish our goals. We partnered with one of our consumer insights managers to create a series of new qualitative-research methods. We increasingly focused on the individual and their relationship with our packaging, product and the brand. While we searched for the right form, we also aimed to gain a better understanding of the emotions associated with those structural elements. This method was the creation of a form language for Miller Lite that was rooted in qualitative research. When we created an emotional lexicon, we were able to gain a great level of empathy for our consumer in a way that we had not been able to previously visualize or translate into a form. And through this discovery of emotion and its relationship with form, we could create a bottle that captures the essence of Miller Lite.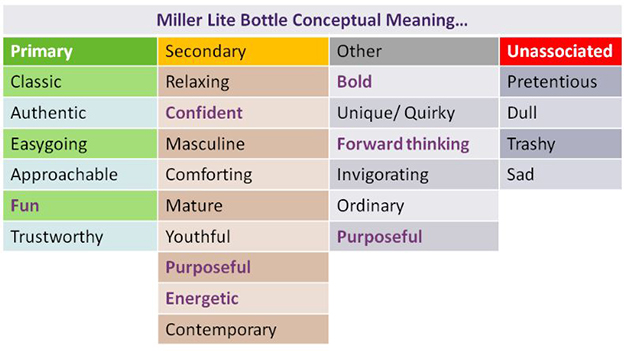 In addition to a unique perspective on our research methods for this project, it was also critical that we identified the right design partner. There is no point in collecting the best ingredients if the cook can't even boil water right. With 300+ firms in the U.S. specializing in everything from graphic design to product design and everything in between, it was an exhaustive process. We spent a couple months whittling down the firms and scrutinized everything from their holistic approach on design right down to material selection on a specific project. In the end, we found a firm that was as passionate about their design as we were about our beer. And like a mad scientist breathing life into an inanimate object, we added some personality and life to this bottle.