Earlier this month, AC Golden Brewing Company, a tiny off-shoot of MillerCoors won "Large Brewing Company of the Year" at 2014 Great American Beer Festival®. AC Golden has 12 employees brewing beer on a 30-barrel system, so that's a large award for a small brewing company. The beers they brew are only distributed in AC Golden's home state of Colorado, so chances are you don't know much about this tiny incubation brewery nestled inside the Coors Brewery in Golden.
Today we're giving you the chance to get to know AC Golden, in the words of its co-founder and President, Glenn Knippenberg.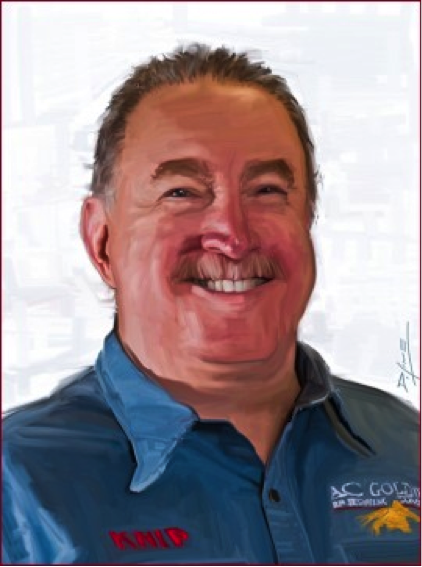 Uncompromising Quality
The AC Golden Brewing Company takes a lot of flak from some of the craft beer community, about who owns AC Golden Brewing Company and where we brew our beers. That's the "con." The "pro" is that we are fortunate to be operating in the belly of the Coors brewery in Golden.
Because we are on site, we have access to all of the same quality regimes afforded to the large brands brewed in the big brewery. Our quality assurance measures are light years beyond the majority of the independent craft brewer's. Each bottle, can or keg of Colorado Native has had, on average, over 500 individual tests run on it.  Every batch of beer is quality checked seven times during the brewing process: brew kettle, fermenter fill, fermentation, aging, filtered beer, final package and warm storage.  Chemistry, microbiology and sensory tests are performed during each phase of the process.  We also run extensive tests on our raw materials: barley, malted barley, water, hops, yeast and all packaging materials.
Colorado Ingredients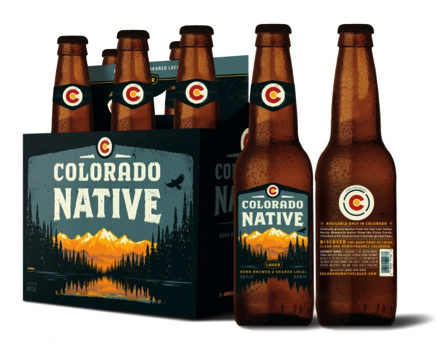 Quality water
High quality water is crucial for quality beer, and we're fortunate to be able to use the same Rocky Mountain spring fed water the Golden brewery uses. Because the water hasn't been treated by a municipal plant, we don't have to filter out any chemicals or impurities. Our brewing water is monitored and tested daily for mineral and other ion concentrations, which allow us to fine tune each brew.
Colorado Grown Hops
The majority of the hops that are used in Colorado Native are grown on the Western Slope of Colorado. This is the same part of the state that is famous for growing peaches, apple, sweet corn and numerous other fruits and vegetables. Just as the wine folks have known for decades, there are a number of variables that create the character of a crop, such as temperature, rainfall, hours of sunlight and composition of the soil. These variables create a distinguishable difference between a Cascade hop grown in Colorado versus the same variety grown in Yakima, Washington.
Colorado Grown Barley
The barley growing team will tell you that the crops vary by state and even by harvest year. Colorado-grown Moravian barley is slightly different from Moravian barley grown in Montana, Idaho and Wyoming. We are fortunate that Golden Malting is willing to go to the extra trouble to malt and segregate Colorado-grown barley from barley grown in the other states.
Hidden Barrel Collection
Some people like to dismiss our small batch credentials, simply because we are owned by MillerCoors. Something that helps "quieten" that vocal minority is our "world-class" barrel-aged beers. These beers are produced and sold as the Hidden Barrel Collection. They sell for as much as $24.99 for a 750ML bottle.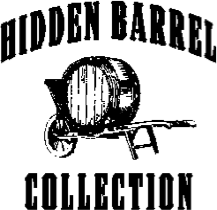 AC Golden Brewing Company has won medals for our barrel aged sours from multiple competitions; from the Colorado State Fair, to the GABF, World Beer Cup and the US Open Beer Championship.