By the time I landed in Billings, Mont., grabbed my bag and made it to the hotel, it was late. I needed to be up early. Best start ever to my first Barley Field Days.
Barley Field Days is an annual program supported by MillerCoors to sustain the strong relationships with (cue Sam Elliott) "the best high-country barley" growers in Colorado, Wyoming, Idaho and Montana. MillerCoors values the growers' role in producing our world-class beers, and what better venue to show them that than their very own backyard?
"Barley is to beer, as grapes are to wine." Bill Coors is credited with speaking these words. Barley is the soul of beer and he recognized that the highest-quality barley is needed to make the highest-quality beers. He also recognized that the best way to ensure the highest-quality barley is available for brewing was to cultivate, nurture and grow strong relationships with farmers. It is our job to sustain the relationships. Enter Barley Field Days.
The next morning I met up with some work colleagues, one of which you might have heard of: Pete Coors. It was pretty phenomenal to meet this man whose commercials (you know, the early '90s ones where he's standing in ankle-deep snow on a mountainside) I'd seen as a kid. Our first stop was the Huntley, Mont. grain elevator where Pete was set to give a radio interview to a statewide audience to discuss, amongst other things beer-business-related, barley growers and their importance to producing the highest-quality beer.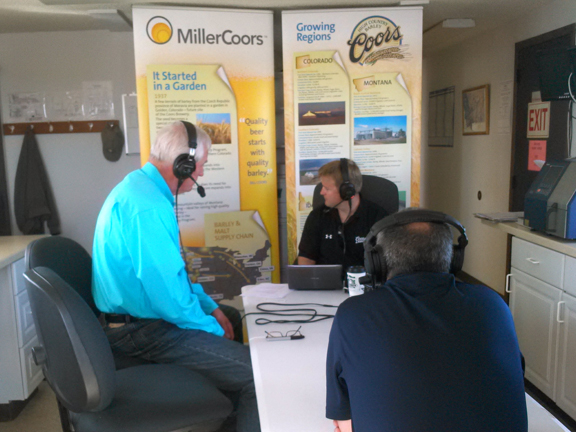 After his interview, the group toured the Huntley, Mont. facility that stores a few million bushels of barley, and then it was off to a lunch of barbecue and, of course, a couple of Banquet beers.
The MillerCoors crew then packed up and hauled off to Power, Mont., the site of the new 3.4-million-bushel grain elevator. A brief tour of the construction site the next day was followed by a low-key trade show where the farmers could learn about how their high-quality barley was processed into malt and then into mighty-fine beer.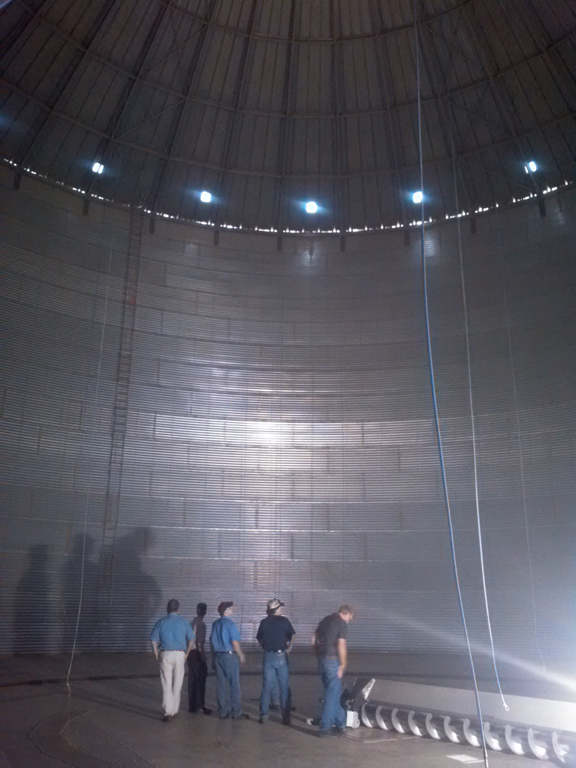 Another barbecue lunch and some ice-cold refreshment provided a welcoming venue to meet more growers and again delve into their passion for growing barley and their loyalty to MillerCoors. To meet the beginning of our supply chain, the people that make our beers possible, and learning their histories with MillerCoors was pretty magnificent.
My flight out the next morning was at 6:00 a.m. Best finish ever to my first Barley Field Days.