There's a lot to be said about how your surroundings influence your path of discovery and decision-making processes.
When you get up in the morning and ready yourself for work, it's a series of repetitive actions that put your mind on autopilot. When you sit at your workspace and are surrounded by the same folks day in and out, you'll tend to find solutions for opportunities the very same way you always have. It's only until you're exposed to something different that you take a different path of discovery. This spark from the routine processes of the workday is what we were aiming for when we set along the journey to create the innovation lab in Milwaukee, Wisc., known as The Flying Hippo.
The space is currently used for small collaboration efforts with our internal and external stakeholders when it comes to conceptual development in both product and packaging innovation categories. The idea for the space originated from Manny Manuele to create an environment dedicated solely to innovation development. Having a space dedicated to innovation allows us to tactically develop against the same opportunity over a given period of time.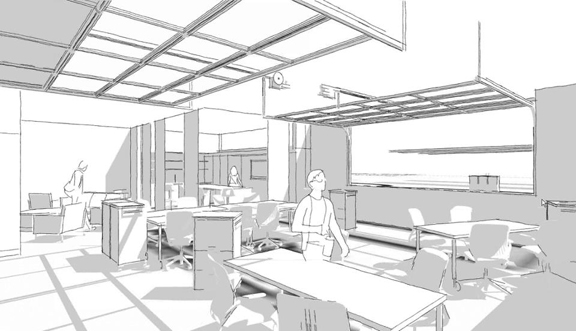 While we had the opportunity to go all out and create a festive playground of slides and beanbag chairs, we found there was a balance of familiar technology, ergonomics and unique items to maintain a functional environment. The balance is critical when it comes to encouraging a different path of discovery that creates a unique yet productive environment for anyone. In addition to this balance, there is a component of collaboration that influences your experience. It's this intangible component that is critical to successful innovation. When one talks of collaboration, there are four adjacent spaces one can work in. Based on our team's composition, we found that developing a space that fosters collaboration in a different time and the same place to be most beneficial.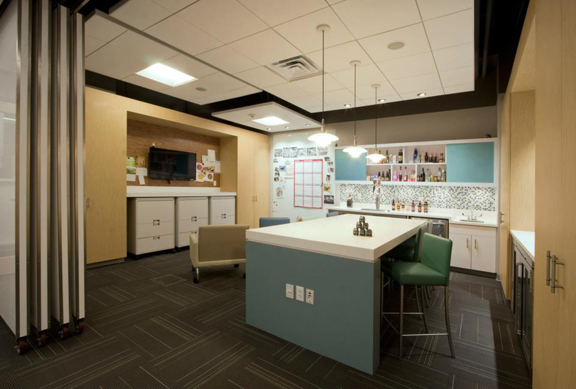 While one may think this solution may involve some sort of technical sorcery, it was actually a simple method of just using different-colored dry-erase markers and leaving up work for others to comment on. We chose the more intimate approach of simply posting articles on corkboard and writing on surfaces to piece the puzzle together and take us on this journey of discovery. There are little novel attributes about the room that are "hidden" at first glance like the glass panels that are magnetic and how over 90% of the wall space in the room has the ability to "record" your journey in a tangible way.
Since the inception of this space to christening the name, it was all completed through the collaboration of various minds within MillerCoors. Through the leadership efforts of Manny Manuele, Jackie Laumann, my own and a few others, we've already secured a few accolades.