Shortly after the coronavirus pandemic throttled on-premise sales in Canada, two of Molson Coors Beverage Company's craft partners, Creemore Springs and Granville Island Brewing, launched digital storefronts, giving customers the option to buy beer online, from the safety of their homes.
Almost overnight, the breweries had built a blossoming direct-to-consumer operation to help offset lost taproom sales. In the months that followed, the craft operations have netted more than $1.3 million in sales through over 45,000 orders and established a blueprint for how companies like Molson Coors can thrive in a world where e-commerce is an important sales vehicle.
"It's an area we planned to grow with, but the pandemic forced our hand to grow quicker," says Patrick D'Anjou, vice president of retail sales for Molson Coors in Canada.
The speed with which the company acted in Canada reflects its larger, global ambitions to grow its e-commerce business, an approach hastened by the global pandemic.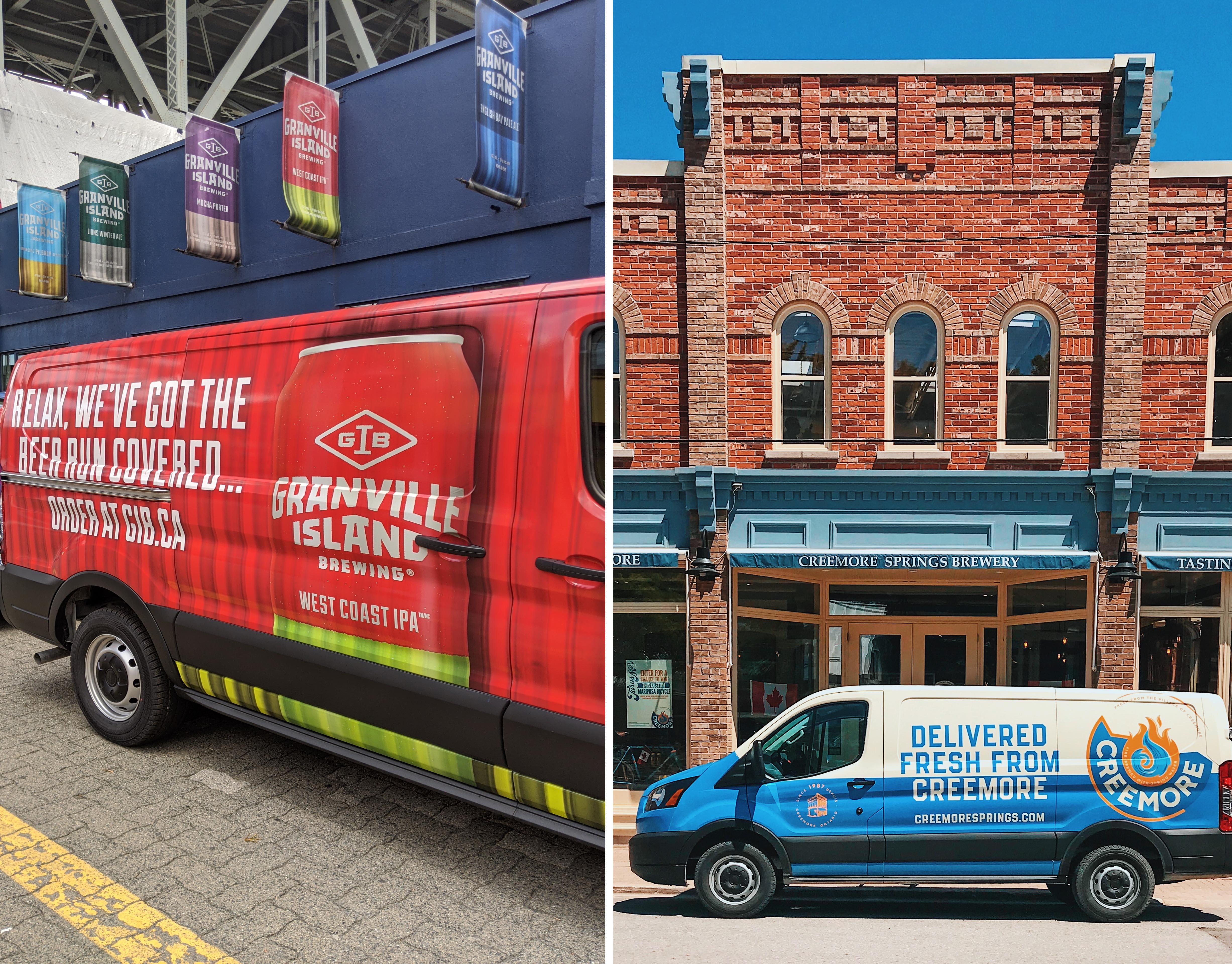 Before the pandemic hit earlier this year, online alcohol sales represented a miniscule portion of the business – around 2%, according to Bourcard Nesin, a beverage industry analyst for Rabobank. A sizable portion of consumers didn't even know they could buy alcohol online. But legal-age drinkers – and everyone else working in the three-tier system in the U.S. – are aware of the online marketplace now, and today it accounts for as much as 8% of total sales, Nesin says.
But this is no bubble. Pandemic or not, e-commerce is here to stay, alcohol industry experts say. And companies — whether suppliers, distributors or retailers — must bake online strategies into their businesses or risk being left behind.
Molson Coors' Canadian operation has made e-commerce a critical area of focus with a goal of conducting 30% of all sales online through their customers' e-commerce sites.
In July, Molson Coors launched its own direct-to-consumer site, shipandsip.ca, where some 5 million Toronto-area consumers can buy any beer produced at its Toronto brewery, with free next-day delivery of brands like Molson Canadian and Coors Light.
And in Quebec, the company launched its online MyMolson platform, allowing restaurants to buy beverages directly from Molson Coors with a click. In addition, Molson Coors has added "buy now" pages on its major brands' websites, which direct customers to Molson Coors sites and retailers' websites.
Canadian consumers have embraced the online options. Consumers in the U.S. have too, boosting Molson Coors' online sales by about 200%, says Sara Goucher, Molson Coors' director of e-commerce.
"This is the way the world is going," D'Anjou says. "It's about meeting consumer behavior and expectations."
The great demystification
"Our biggest area of opportunity is demystifying online," she says, and incorporating it into the daily workflow of salespeople on the ground.
To promote the culture shift from analog to online, Molson Coors has made widespread training and education an integral part of its e-commerce strategy. The company aims to make it a natural extension of the physical beer aisle. That includes encouraging its sales team to make online check-ins with retailers to view inventory and pricing, and making sure its brands have consistent imagery and content across online platforms, just as they might in a grocery store chain.
"If you can draw those parallels with online, the shift to e-commerce and what to look for becomes easy to understand," Goucher says.
With consumers expecting an increasingly high level of sophistication and personalization, that means beverage companies like Molson Coors need to work fast to capture shoppers who are surfing from one brand to another.
"We've got to behave in the same way a consumer behaves," says Nigel Tordoff, Molson Coors' chief customer officer.
That's increasingly a focus on convenience. Tordoff points to Coors Light's recent embrace of voice recognition, which will soon allow consumers to order beer through their smart TVs. The company also rolled out product locators on its brands' websites earlier this year, adding a convenience factor for consumers.
"We're actually moving the boundaries faster than ever before," Tordoff says, adding that such innovations were met sometimes with skepticism just a few years ago.
Permanent shift
For much of its existence, Drizly, the alcohol e-commerce platform, grappled with a persistent issue: a large percentage of Americans didn't know they could buy alcohol online.
That all changed in March, when stay-at-home orders issued in response to the coronavirus pandemic changed shopping habits, perhaps permanently.
Drizly, the leading alcohol e-commerce platform, saw unprecedented growth that reached 800% in those early days, says Liz Paquette, Drizly's head of consumer insights. Annual growth has slowed since then, but is still a healthy 350% or so, she says.
Additionally, the company surveyed consumers and found that more than 80% of consumers will continue to use e-commerce in the future, with more than 70% saying they'll buy alcohol online more than half the time. Online alcohol sales were up more than 300% for the week ending July 4, according to Nielsen.
"In 2020, there's been this great awakening," Paquette says. "This is here to stay."
Opportunity for distributors
The new world brought about by the pandemic has also forced U.S. beer distributors to change, says Nesin, of Rabobank.
"Distributors for a long time were quite skeptical about e-commerce," he says, noting their fears of being pushed aside and a dismantling of the three-tier system in the United States. "'What happens if brands send content to retailers instead of using us? Is there any way we can efficiently work in e-commerce without taking a hit in the margins?'
"It's understandable they have concerns. My thought is that digital environment offers all kinds of opportunities to add value," Nesin says.
Tom Cole, president of Republic National Distributing Company, told Rabobank's Liquid Assets podcast that his company sees e-commerce as a way to let its sales reps focus on helping their customers, using data collected through its online ordering platform. Accounts can order through the website, rather than haggling with reps over product.
"A lot of time is wasted in taking orders, so if a restaurateur or retailer can do it on their time, it makes for a more effective sales visit," Cole said.
The e-commerce revolution has finally come to the beverage industry, giving consumers more power to make decisions from the safety of their keyboards. For all players of the three-tier system, the challenge is now to not only retain customers, but continually meet their expectations in a quickly changing environment.
"If you get served a really bad pint of beer, it's a hard ask to go buy a second bad pint," says Tordoff. "It's exactly the same in the e-commerce world. If you have a bad experience online, it's hard to go back and risk another bad experience."