Ten years ago Pete Coors carved an experimental brew house out of the gargantuan Coors complex in Golden, Colo., hoping to inspire a new spirit of innovation at the 135-year-old company he helmed.
That brewery has thrived by following its own path. And now his son is taking the reins to guide it to its next stage.
Effective May 1, David Coors will step in as president of AC Golden Brewing Company, the craft brewery known for the Colorado Native brand, which is sold only in Colorado, brewed with 100 percent Colorado-sourced ingredients and packaged with materials made in Colorado.
Coors, 36, takes over AC Golden from co-founder and president Glenn "Knip" Knippenberg, who is retiring. Knippenberg collaborated with David's father, Pete Coors, to launch the brewery in 2007. Tucked inside the Coors brewery, AC Golden brewed its first beers in 2010 and made nearly 15,000 barrels in 2017, making it one of the fastest-growing brand families inside the company.
"The AC Golden business is unique to us and it's pretty special," David Coors says. "It's about heritage and legacy, and being able to play a part in that from a family perspective is an honor for me."
Coors, an engineer by trade, comes to AC Golden after a stint as global senior director of craft and retail, a job in which he was responsible for Molson Coors global craft strategy. Prior to that, he worked with a distributor in Indianapolis, helped manage the Coors Banquet brand and helped the company launch and manage its business in Australia and New Zealand. He started his career as a drilling engineer in West Virginia, where he spent four years managing a drilling rig crew and running the drilling department.
Taking AC Golden to the next level
David Coors' task is to take AC Golden from "the nurture phase" to the "contribution phase," in which the brewery becomes a more-meaningful part of the larger MillerCoors organization. While AC Golden has benefited from a more-deliberate, patient approach since its inception, Coors says that its primary brand, Colorado Native, has untapped potential — room to grow in its home state.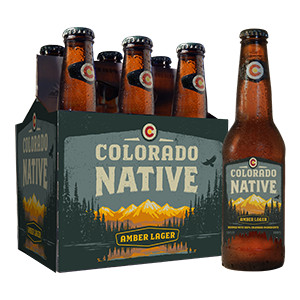 AC Golden makes four year-round Colorado Native beers and four seasonals and has a barrel-aging program that spins out four types of sours each year. Its Amber Lager and Golden Lager comprise the vast majority of sales, while a new pilsner is its fastest-growing brand.
On the shift in leadership, AC Golden also folds into the MillerCoors craft and import division Tenth and Blake, which oversees four U.S. craft breweries: Hop Valley, Saint Archer, Terrapin and Revolver.
AC Golden "is a brewery with high potential, and I think we've just scratched the surface," says Paul Verdu, vice president of sales and marketing at Tenth and Blake. "We're going to treat this as we do our other craft brands: We're going to let them keep doing what they're doing while helping nurture them along and help where we can."
The little engine that could
Cobbled together with a former Coors pilot brewery commissioned in 1973 by former Coors president Jeff Coors, a smattering of fermenters and a bottling line that had been out of operation for nearly a decade, AC Golden embraced a start-up culture that allowed it to thrive despite a craft market that continued to fragment. Its growth can be attributed to Knippenberg's leadership and the dedication of the small team "Knip" assembled, Coors says.
"It's pretty remarkable how they've gotten to the point they have with so few resources," he says.
His father, Pete Coors, tapped Knippenberg to lead the yet-to-be-named brewery in 2007, recruiting the former Zima marketing director back to the company after a 12-year absence. His charge was to build a small, virtually independent innovation brewery that would help Coors build a more-effective innovation pipeline.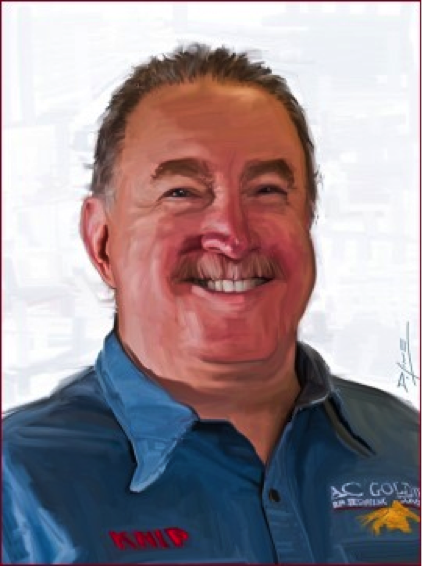 AC Golden operated on a shoestring budget and maintained a separate sales force focused on hand-selling its beers into a relatively small geography. It was given a long leash by Coors executives.
"Everything in the production of Colorado Native was cobbled together," Knippenberg says. "It really was a fun challenge. We didn't have the funds to go out and buy our own labeler and a bulk handler or a case packer. We had to make do with what we had."
The brand resonated with drinkers. Fans appreciated its commitment to sourcing ingredients from the state and its decision to sell only within its borders. Those factors gave the brand authenticity and strength, where "you just need to tell the truth and people buy it, and that's what we've done. That's pretty cool," Knippenberg says.
Colorado Native's strength bears out in the numbers; it reached 10,000 barrels per year in the Colorado market faster than Blue Moon, which now ranks as the nation's largest craft brand, Knippenberg says. And AC Golden continues to see plenty of runway for the brand in the Centennial State.
"I'm very proud of what we've created here," Knippenberg says. "It is sad leaving the people and the brand. It's like walking your daughter down the aisle and giving her to someone else. You just hope they take care of her."
David Coors promises to do just that.