Keith Villa did not invent pumpkin beer.
Shout out to the Pilgrims.
But Keith was the first one to take it national.
Because — unthinkable as it is today — pumpkin beer used to be hard to come by.
In 1995 Keith founded Blue Moon Brewing Co. (whose starting lineup included a brand-new beer called Blue Moon Belgian White Belgian-Style Wheat Ale). Soon after, he was ready to make his first seasonal beer.
"Everybody said if you have a seasonal it should be Oktoberfest," Keith says. "But I wanted to be different, so we made an amber ale brewed with pumpkin and pumpkin pie spices — and it became our pumpkin ale."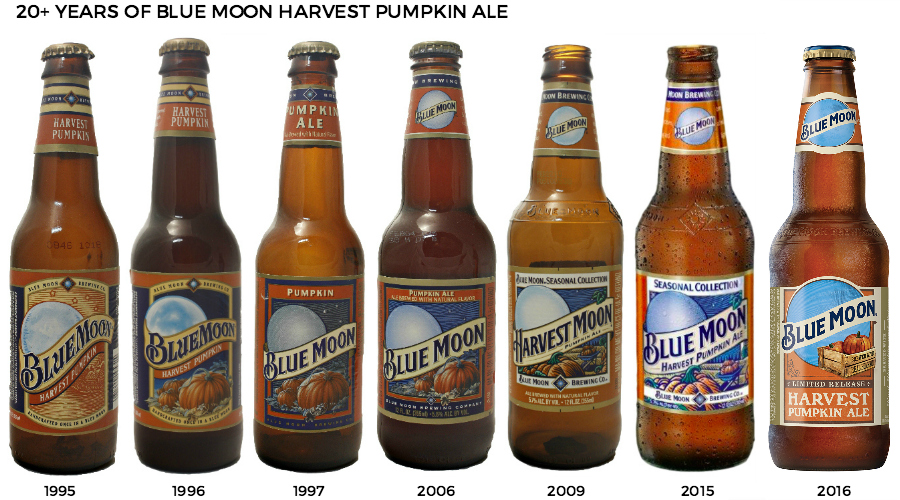 He was a true pumpkin pioneer: U.S. sales of pumpkin beer grew more than 1,500% in the past 10 years, and these days more than 45% of that beer is Keith's Blue Moon Harvest Pumpkin Ale, according to the most recent Nielsen data.
He's still the head brewmaster at Blue Moon and he still does things his own way … like occasionally filling an actual pumpkin with beer (see below). Here's what else we learned from talking with Keith about all this pumpkin business:
What was the appetite like for pumpkin beer in 1995?
Many people thought it sounded strange, and retailers were hesitant to stock it because it was too different. But I knew that someday this style would be a popular seasonal.
We brewed about 1,000 barrels in 1995 for the first 22 states we were in, and then increased it to about 5,000 barrels in 1996 with the national rollout. Sales slowed in the following years, but we kept at it. Demand recovered and by 2006 we sold 9,269 barrels (over 3 million 12-ounce beers). After that, the U.S. pumpkin beer market solidified and grew.
Yeah, fast-forward 20 years and it's not fall without pumpkin beer.
Many of our fans count the days until we release Harvest Pumpkin Ale. Plus, once you taste it, you realize that fall is here, which means football, Halloween and Thanksgiving.
So why should a beer fan pick Blue Moon's pumpkin beer?
Ours has a balanced spice flavor that's not overbearing. We use the highest-quality ingredients, like our cinnamon, nutmeg, cloves and allspice.
And it pairs nicely with food and is one of the few pumpkin beers in the market that's kosher.
Speaking of food, what's your favorite way to enjoy pumpkin beer?
I love it with barbecue and any beef dish that has a good amount of caramelization like braised beef short ribs. I think it's a natural with pumpkin pie.
Also, every Halloween I fill a real, medium-size pumpkin with Harvest Pumpkin Ale and then put a beer tap faucet on it for the grown-ups in my neighborhood.
(Here's a pumpkin keg how-to from John Leinenkugel, who fills his with Leinenkugel's Harvest Patch Shandy:)