They said ice beer was just a phase.
When it was introduced to the U.S. in 1993, beer fans loved it — but industry watchers weren't so sure about this new style.
The New York Times called ice beer "the newest fad-cum-nascent-trend in an industry erupting with new processes and products intended to pique the interest of fickle, free-spending consumers in their 20s and 30s."
That didn't sound promising.
To be sure, there was a lot of innovation packed into the early '90s — dry beer, Zima (still big in Japan), and even our own Miller Clear, the world's first colorless beer. RIP.
Yet here we are almost 25 years later, brewing millions of barrels of ice beer a year.
So whether you're a longtime fan or new to the style, here are six reasons why ice beer is still going hard.
1. It's traditionally brewed
Most beers are brewed, fermented and, just before aging, chilled to around 30 to 35 degrees.
Ice beer is chilled below freezing (about 27 degrees) to create ice crystals. Fans say this technique gives the beer a smooth taste.
2. Miller at the forefront
The first ice beer marketed in the U.S. was Canada's Molson Ice, imported by Miller Brewing Co., in 1993. (Molson Ice is brewed by Molson Coors, now the parent company of MillerCoors.)
Also in 1993, Miller launched Icehouse, one of the first American-brewed ice beers.
3. A strong lineup
Today MillerCoors brews five American ice lagers — Icehouse, Icehouse Edge (a high-gravity lager introduced in 2012), Keystone Ice (1994), Mickey's Ice (1993-94) and Milwaukee's Best Ice (1994).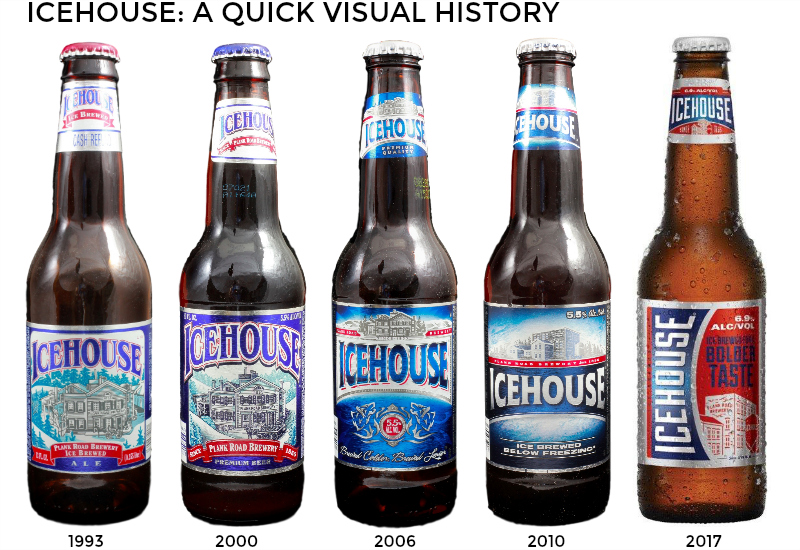 4. It's won a lot of awards
Our ice beers are winners — they've picked up a cool 17 medals so far.
The World Beer Cup is a prestigious global competition that happens every two years. Beers are blind-tasted and judged by a panel of internationally recognized brewers, consultants, industry suppliers and writers.
Icehouse has taken home three World Beer Cup golds — in the American-Style Specialty Lager category in 2006 and in the American-Style Ice Lager category in 1996 and '98. It won silver in the American-Style Cream Ale category in 2014 and American-Style Specialty Lager in 2002, and bronze in the American-Style Premium Lager or Specialty Lager category in 2012.
Mickey's Ice also has earned gold at the World Beer Cup, in the American-Style Specialty Lager category in 2000. It won bronze in 2008.
At the annual Great American Beer Festival, industry pros from around the world get together in Denver to taste beers without knowing who made them.
Icehouse is a two-time GABF gold medal winner in the American-Style Specialty Lager category, in 2007 and 2003. It also won silver in 2006 and bronze in 2005, as well as a bronze in the American Dry Lager category in 1994.
In 2009, Keystone Ice took home gold in the American-Style Specialty Lager category.
Mickey's Ice has two GABF silvers in the American-Style Specialty Lager category, in 2007 and 1999. And in 2006, Milwaukee's Best Ice won the bronze for American-Style Specialty Lager.
Not bad for a so-called fad.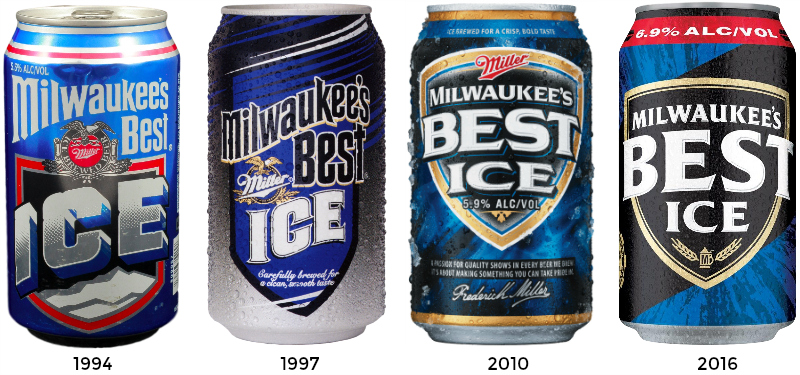 5. It's not trying to be the bigger beer
There's a German beer style called eisbock, or "ice strong beer," that runs 9% to 15% alcohol by volume (or more).
American-style ice lager is not that beer.
Both styles are cooled below freezing temperatures after fermentation. In an eisbock, the ice crystals are removed, resulting in a concentrate that's typically higher in alcohol.
Brewers in the U.S. can remove a small amount of ice crystals in the making of ice beers, according to the TTB, which regulates alcohol labeling.
6. Ice beer has a new look
In fall 2016, we rolled out new packaging for all the Milwaukee's Best beers, including Milwaukee's Best Ice.
And Icehouse — our original ice beer with the bold flavor — is getting a refresh too. Keep an eye out in 2017.