As part of its ongoing effort to recruit more 21- to 24-year-old drinkers into the beer category, Keystone Light is giving away the equivalent of a year's worth of free rent to 13 fans.
The national campaign, which kicked off this month and will continue through the end of September, aims to help these younger legal-age drinkers as they transition into adulthood, taking on new jobs and responsibilities.
"These consumers are craving financial stability, and we know from our research that housing expenses create a strain, eating up a large portion of their income," says Eric Wolfe, an associate brand manager for MillerCoors economy brands. "With our free rent program, we're hoping to ease part of the burden to enable them to enjoy the fun things in life, like having a cold beer and celebrating with friends."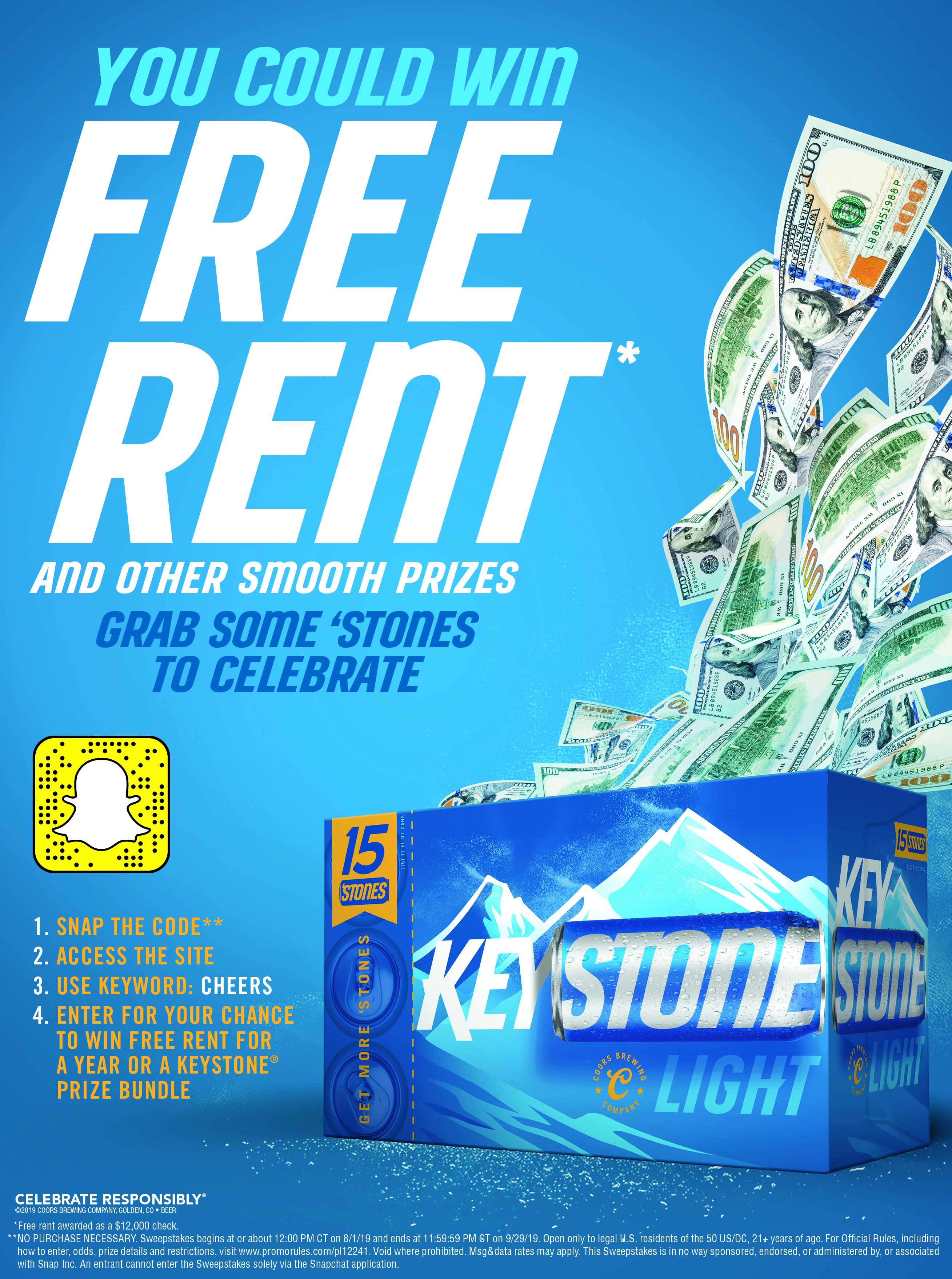 Winners of the sweepstakes will receive the free rent in the form of a $12,000 check. The contest also includes more than 150 runner-up prizes — "Adulting Transition Packs" that include an inflatable Keystone Light chair, a branded shower curtain, a Hawaiian-style shirt and a chandelier with Keystone Light cans in place of light bulbs called a "candelier."
While higher-priced above-premium beers have gotten the most ink of late, the economy segment remains large and is a key entry point for new legal-age drinkers, Wolfe says. "Our research shows that if consumers choose beer at age 21, they're more likely to stick with beer throughout their lifetime."
The free-rent program, which hones in on the idea that this group of drinkers has limited disposable income, "is a great pillar for MillerCoors as we shift to more of a recruitment strategy companywide," Wolfe says. It's being supported with an integrated marketing and communications campaign that includes point-of-sale advertising at retailers nationwide, a paid social media campaign and custom videos.
Drinkers age 21 and older are able to enter the sweepstakes using keywords provided on displays via Snapchat, or via a website, through September 29.