The year was 2006, and the Jacob Leinenkugel Brewing Co. was celebrating the launch of Sunset Wheat, perhaps the most successful new beer in the brewery's history.
As Sunset Wheat won over consumers' tastebuds, Leinenkugel's drinkers voted to make its summer seasonal, Berry Weiss, a year-round offering. That created a hole in its lineup. Perhaps more accurately, it created an opportunity.
With the code name Project Riptide, Leinenkugel's aimed to plug the summer-sized hole in its portfolio. But the end result did more than that. It created a new segment, redefined the summer seasonal in the beer industry and propelled Leinenkugel's into the national spotlight.
Leinenkugel's Summer Shandy – bursting with juicy lemon flavor and aroma, light in taste and ABV but complex, inviting and eminently satisfying – first hit shelves in the spring of 2007. Almost immediately, it changed how consumers viewed the 139-old Wisconsin brewery and kicked off a flavor renaissance that prioritized refreshment and occasion.
Now, more than 15 years since drinkers first fell in love with Summer Shandy, the brand remains the top-selling shandy in North America. The summer seasonal ranks as Leinenkugel's top-selling brand, and it continues to grow, despite a flood of copycat competition from other craft brands and other flavor-forward beverages like hard seltzers.
When the team in Chippewa Falls, Wis., set out to create the brewery's next summertime hit, the directive from Dick Leinenkugel, then the brewery's vice president of sales and marketing, was simple: "See what the Germans drink in the summer."
His team learned that the native land of Leinenkugel's founder Jacob Leinenkugel was fond of crisp, light beers like Kolsch and hefeweizen, as well as sour-leaning Berliner Weiss.
"The other thing we discovered is that Germans drink radlers," remembers Leinenkugel, now the brewery's president, discussing the low-ABV lager or weiss beers mixed with lemonade or grapefruit juice. "We started mixing beers, using Honey Weiss as our base beer and mixing it with ginger ale, light soda, lemonade, grapefruit. They were all interesting, but I didn't like any of them because they tasted too much like soda. I wanted to get something that still had a nice beer flavor to it."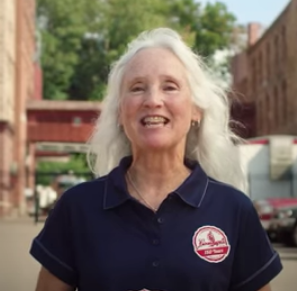 Enter Jackie Laumann, a veteran R&D brewer who had a hand in designing beers like the popular, but short-lived Miller Chill. Laumann, who retired in March after a 41-year career that took her from quality assurance to the brewhouse and all the way to directing Molson Coors R&D and innovation departments, was tasked with designing the recipe that would become Summer Shandy.
But first she had to learn what a shandy was.
"I wasn't familiar with a shandy. We had to research it, to see if there was anything in the market, either domestically or internationally," she says.
When their search turned up empty, Laumann and her team set about building a recipe from scratch. After months of experimentation and trial and error, they settled on a wheat beer base and mixed in lemonade. (She declined to share any more details of Summer Shandy's secret blend.)
"We had to find the right beer to blend with natural lemonade. Wheat beer, because of the wheat, adds a nice smoothness to the finished product when you put in the lemonade," Laumann says.
Upon his first sip, Dick Leinenkugel knew the brewery had a winner.
"When (Jackie) brought that beer out of development, we said, 'Wow, this is it,'" he says.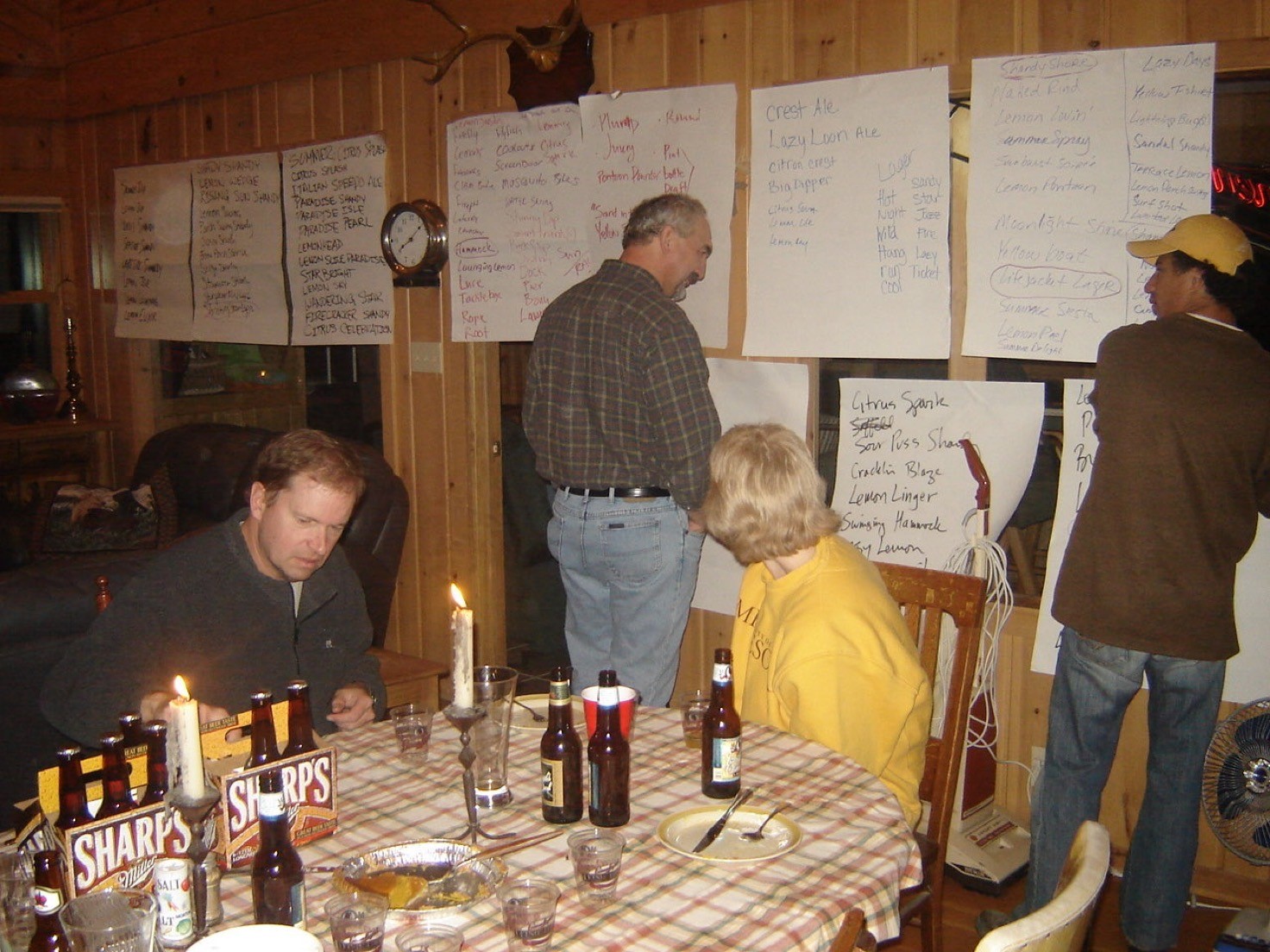 Once the Leinenkugel's team was convinced the recipe worked, it was time to ask consumers. The Leinenkugel's team hit up bars across the Midwest, introducing drinkers to the bright, hazy beer blasting citrus notes they called Lakehouse Lemon. (Other names that didn't make the cut: Lifejacket Lager, Lemon Pontoon and Sour Puss Shandy.)
"You could see people never had a beer like that, mixed with lemonade. I saw the reaction on people's faces when they were tasting this beer for the first time. They absolutely loved it," says Leinenkugel, who is retiring from the business at the end of 2022. "I knew we had a winner."
His successor, nephew Tony Bugher, remembers trying Summer Shandy for the first time.
"I was with my Uncle John (Leinenkugel) at the brewery in Chippewa Falls, and it was just, 'Wow. This is different, refreshing. This tastes like summer,'" he says.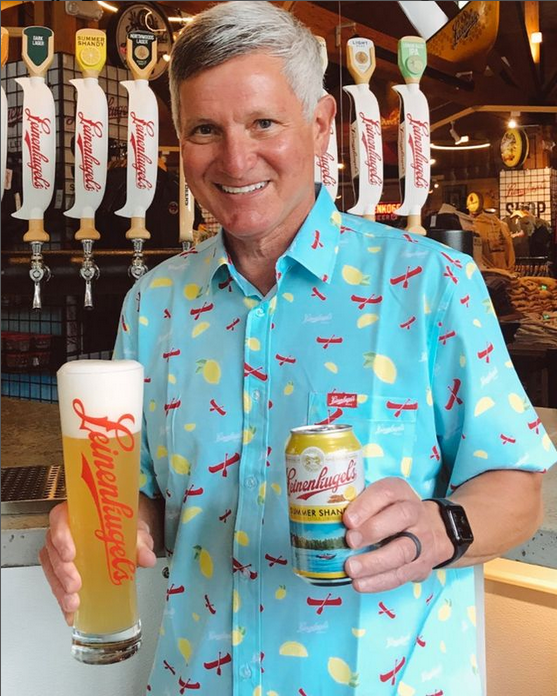 Summer Shandy went into full production for release in the summer of 2007, with a plan to brew 30,000 barrels to sell in the Great Lakes region, Dick Leinenkugel says. By the Fourth of July, it sold out. The next year, Leinenkugel's doubled production and again blew through it all by July 4.
By 2010, with the formation the Tenth & Blake craft division, Summer Shandy had the full support of the brewery's parent company, which took the beer national, establishing it as the No. 1 summer seasonal in the country.
Almost overnight, Leinenkugel's sales doubled. And it continues to be the brewery's workhorse in 2022.
Today, Summer Shandy accounts for 55% of Leinenkugel's volume. At 358,000 barrels produced in 2021, the beer retains its longtime stronghold atop the leaderboard of summer seasonals. It grew more than 10% last year, per internal data.
And, despite a continued march of competitors seeking to dethrone Summer Shandy, "I don't think any one of them can match us in taste," Leinenkugel says. 
The influence and power the brand holds at the Leinenkugel's brewery in Chippewa Falls is hard to overstate; the task handed to brewery's innovation team, for instance, is "to create the next Summer Shandy."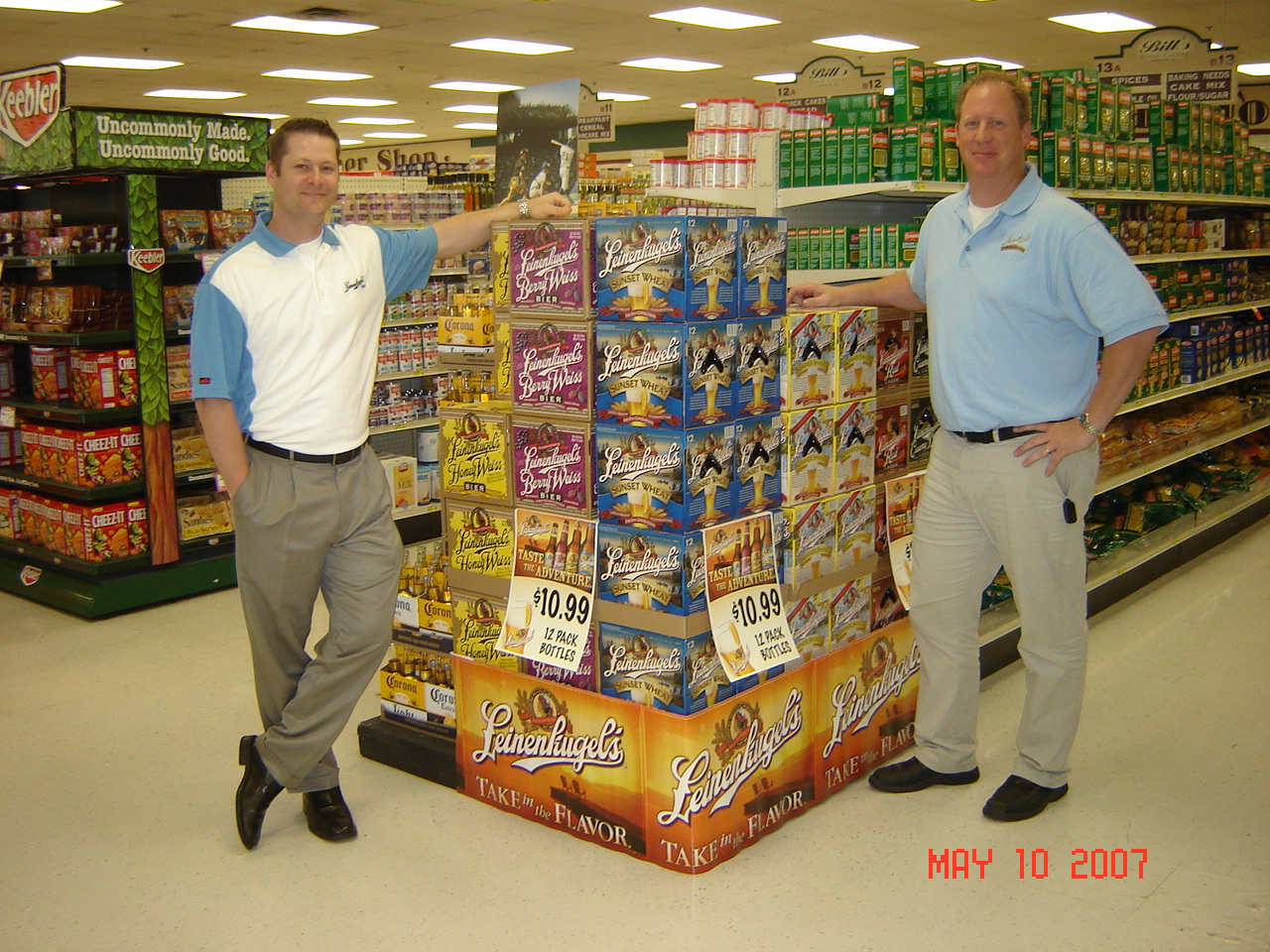 While that may seem a difficult hill to climb, Leinenkugel's continues its march with innovation, most recently with Lemon Haze IPA and Juicy Peach, a fruited beer with a hint of sour notes, both of which are available year-round.
The brewery is seeking to turn up its dial on innovation even more with the debut of its new pilot brewery in Chippewa Falls, which kicked out its first batch of beer earlier this year.
Nonetheless, Summer Shandy fits squarely into the brewery's plans into the foreseeable future, Bugher says.
"The fact that is been around for over 15 years demonstrates the power of the brand," he says. "The fact that it's grown in an environment like we're in just proves it's not going anywhere."