Miller Lite and global music superstar J Balvin are teaming up once again – this time on a new line of merch inspired by the iconic corner stores that sell everything from fresh fruit and bread to Miller Lite.
The musician, who has partnered with Miller Lite for the last year, worked with the beer brand to design its new line of what it's calling BodegaWear.
"For millions of people, a stop at the bodega is part of their daily routine," said J Balvin. "It's a space deeply rooted in community, where you always know what you're looking for but never know what you're going to get - a place where street style meets convenience. This collection is reflective of that easy but functional vibe."
Available on Miller Lite's e-commerce site starting today, the bodega collection's items range from t-shirts to shorts, a varsity jacket and even a bucket hat that doubles as a beer bucket. All proceeds from sales benefit Accion Opportunity Fund, an organization that supports Latino-owned small businesses.
Miller Lite is also making the new merch available in the metaverse, where its Meta Lite Bar will be rebranded with J Balvin's vibrant insignia. At the Meta Lite Bar, located in Decentraland, consumers can grab apparel, such as the varsity jacket, shorts and even a colorful J Balvin-inspired hairdo their avatar can sport.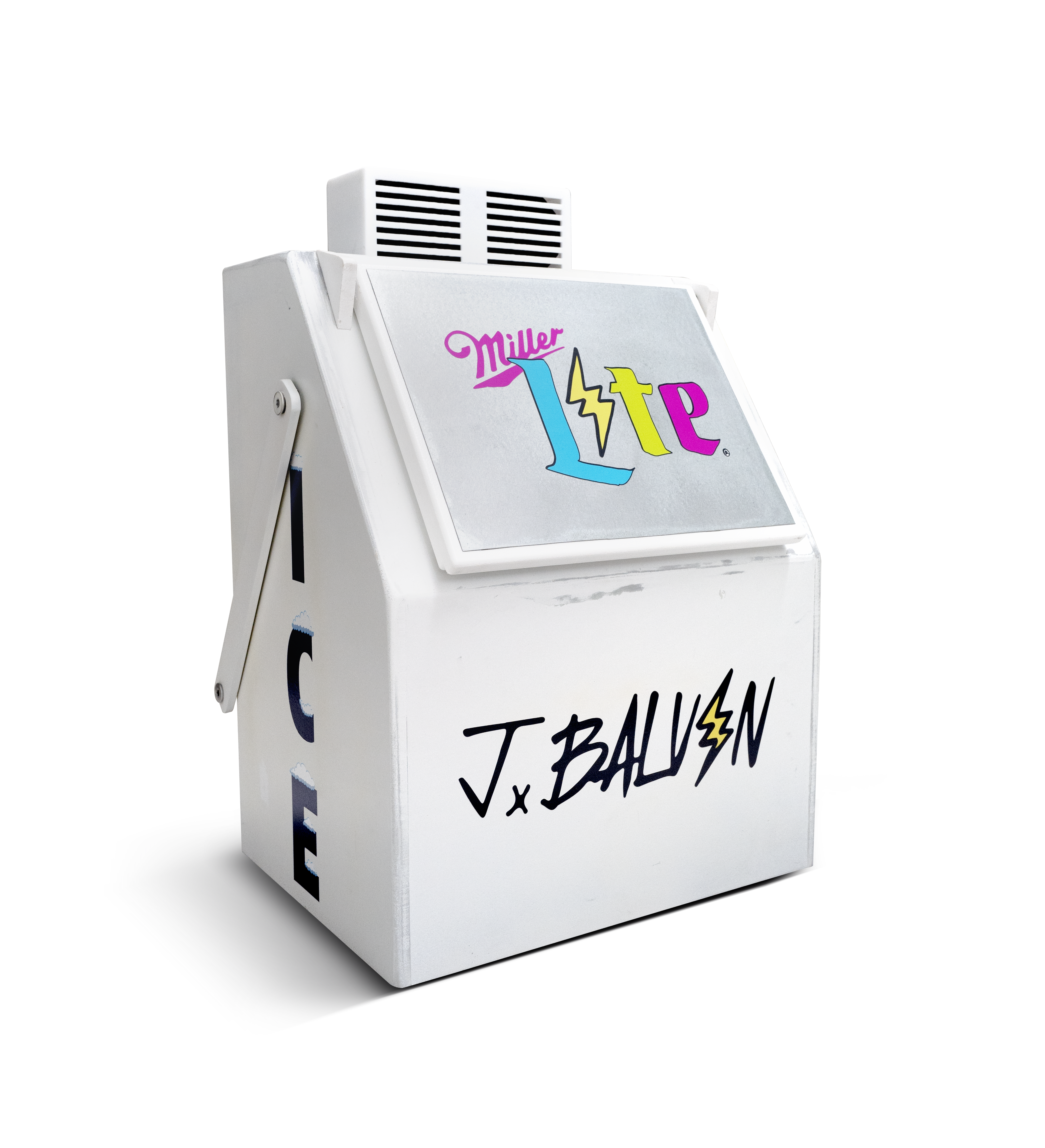 Consumers can also enter for a chance to win a limited-edition boombox that looks like a small vintage ice machine.
Miller Lite's partnership with J Balvin, a multi-platinum-award-winning musician, is part of its biggest-ever marketing investment targeting Latino drinkers. Over the course of the partnership, J Balvin has taken fans behind the scenes when he's hanging with friends and just being himself – Jose – for what the brand called Es Jose Time. The musician starred in several TV spots, and Miller Lite handed over its iconic white pint to J Balvin, whose bright insignia adorned the aluminum bottles earlier this year.
"Our work with J Balvin is paying dividends," says Annette Marroquin-Perfetti, associate marketing manager for Miller Lite. "Our partnership with J Balvin has been a perfect fit for Miller Lite drinkers and this latest collaboration is a perfect example of doing something that embodies both Miller Lite and J Balvin while giving back to the Latino community."