Nothing beats the flavors of Thanksgiving.
A perfectly cooked turkey. Savory mashed potatoes. Tangy cranberry (perhaps served alongside a debate over the virtues of fresh vs. canned). Maybe some smooth pumpkin pie with a dollop of whipped cream on top.
And on many Thanksgiving tables, beer.
We asked a few U.S.-based Molson Coors employees about their favorite Thanksgiving beer pairings. In many cases, they told us how the flavors of beers like Blue Moon Belgian White Belgian-style wheat ale enhance the rich flavors of Thanksgiving dinner or how sipping a Coors Light or Miller High Life cues memories of family traditions.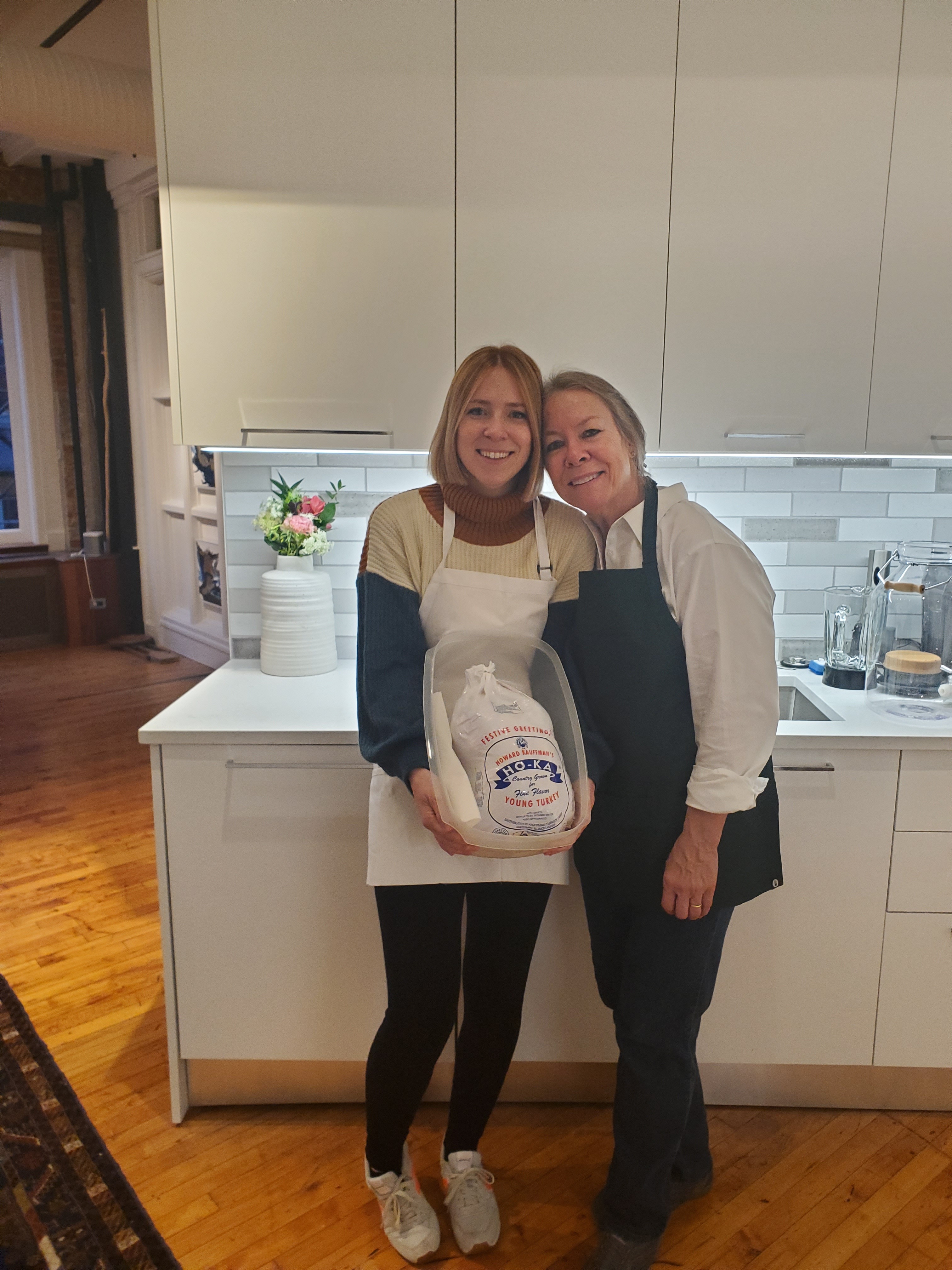 For Coco Seney, innovation marketing manager, using Blue Moon to prepare a Thanksgiving meal with her family has become a tradition. She first used the beer to brine a turkey in 2019, adding orange slices, full peppercorns, chicken stock, brown sugar and herbs.
"I was trying to do something different, and the orange flavor really excited me," she says. "I thought, 'Let's shake it up. Let's do something really fun.' I'm a huge believer in using beer in cooking."
The result, she says, was memorable.
"It was a hit. It was the juiciest turkey my family has ever had," she says. The Blue Moon brine resulted in a moist and flavorful bird that is now a mainstay at Seney's family Thanksgiving.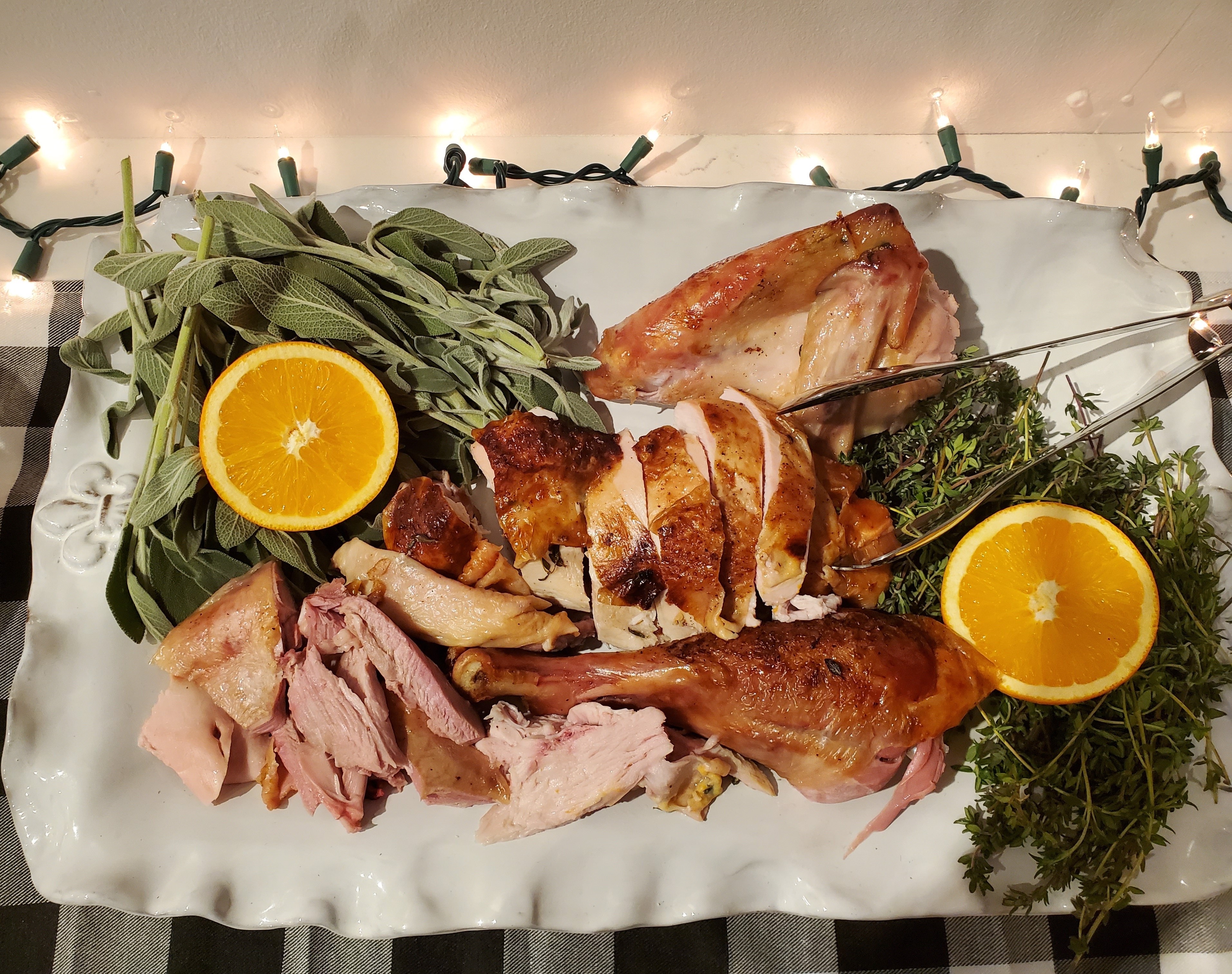 It seems that no matter what kind of beer our team chose, they pair perfectly with one of America's most treasured holidays.
Here's how some of our Molson Coors teammates pair our beers with their Thanksgiving traditions:

Amy Mathew, associate marketing manager, Coors Light
Thanksgivings at the Mathew household with 45+ family members can get hectic, to say the least! There's nothing better than relaxing at the end of it all with a cold Coors Light while enjoying my dad's homemade candied yam casserole with marshmallows.
Shannon Jones, finance manager, craft partnerships
Coors Banquet is my family's go-to Thanksgiving beer. There are almost 30 people at our Thanksgiving Day celebration, and Banquet pairs perfectly with all three turkeys we make (one fried, one smoked, one roasted).
Jeff Mueller, head of corporate security
High Life is my beer of choice on Thanksgiving as a way to keep my grandfather part of the holiday. As a kid, Thanksgiving always meant a day at my grandparents' house with the family laughing and having a great time — and, of course, the driest turkey my grandmother could make (but the ham was always amazing!). My grandfather would always have a High Life and plenty of great stories and jokes to share with everyone. 
Gabi Bozdog, vice president, Trenton Brewery
My family and I discovered Thanksgiving celebration six years ago, when we moved to the U.S. My favorite is roasted turkey stuffed with oranges paired with Blue Moon Belgian White.
Kevin Doyle, president, U.S. sales
My favorite beer for Thanksgiving is, and always has been, Miller High Life, and my favorite pairing is a Zing Zang Bloody Mary and little hot dogs watching the football games all day long😊.

Gavin Hattersley, CEO
My favorite is Blue Moon Belgian White. It pairs really well with our family dinner menu —especially the pumpkin pie!
Leah Munkwitz, space analyst
Eating cranberry salad and roasted turkey tastes much better with the crisp orange flavor of a Blue Moon. Year after year I look forward to many laughs and stories with family and friends around the Thanksgiving table.
Carol Walker, R&D brewer
Miller High Life is THE classic American lager. In my opinion, it is the perfect beer for holidays like Thanksgiving. Even the color of High Life feels autumnal! To me, the holiday is about sharing indulgent food, spending quality time with the people you care about most and celebrating those meaningful relationships.
What better way to celebrate than with The Champagne of Beers? It is the ideal beer for a food-centric holiday such as Thanksgiving because it pairs well with so many things. The signature effervescence is enough to cut through the fattiness of bacon-wrapped water chestnuts during the beginning of the night and the caramel malt sweetness can complement the herbs and spices in a timeless stuffing. The beer can even be used in the kitchen, as well; my signature dish of maple-glazed carrots typically gets a splash or two of The Champagne of Beers that is undoubtedly in my hand while I cook.
David Coors, vice president, next generation beverages; Molson Coors board member
Well, it's a good thing that Thanksgiving comes with several courses throughout the day so I can enjoy a few different beverages. For football watching and bags throwing, it's Banquet time. When the appetizers and dinner come out, a Colorado Native Amber is a great complement to the medley of food. And then it's time to settle into a slow sipper, and Five Trail is the perfect digestif.