We asked our employees to take the designated driver pledge and then tell us why. And they did.
It's been 17 days and I have read more than 200 stories (and counting) from employees all around the country about why they are taking the pledge to be a designated driver. It seems we at MillerCoors have a higher sense of purpose on this the issue given the nature of our work, no matter what role we play in the company. Unfortunately, too many of us have been personally impacted by the tragedy and fear caused by drunk driving. Some of the stories have brought me to tears, others are stark reminders of the impact it has had on people's lives, and still others leave me with a smile because instead of words, they sent pictures of the people they love the most.
In my view, going the extra mile to write an email about the responsible use of our product shows how much we value our families and how deeply we understand the devastation of what a night out on the town without a plan can do. Stories about loved ones who have been lost, friends who are forever changed, former colleagues who have lost their careers, concerns over children and their future, all because of a bad decision about alcohol and driving. MillerCoors employees take the idea of being a role model and ambassador for the company very seriously.
We work in a fun and relaxed atmosphere, but as a new employee responsible for "responsibility," I am equally impressed by the great commitment to do the right thing. How do I know it's genuine? Because of notes like this one from Keith in Colorado:
Winning something would be great, but communicating the importance of NOT drinking and driving far outweighs any prize. THANK YOU for putting this out in front of all of us at MillerCoors!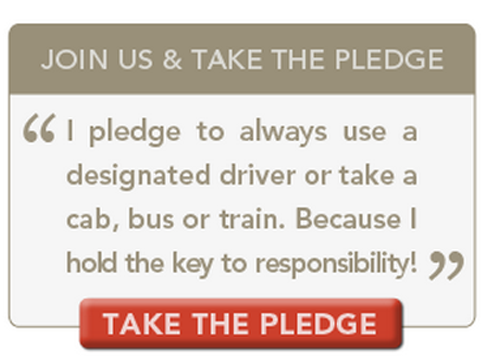 And this from Cathy in Shenandoah:
I am a parent of two boys who are now teenagers. When they were young, my husband and I would always make a point for one of us to be the designated driver. Our boys learned at an early age that if you drank, you didn't drive. I can remember one time after dinner, we got in the car to go home and my boys both shouted out, "dad couldn't drive because he had a beer." I need to tell you that he had one Coors Light Beer with dinner. When the boys protested about their dad driving after drinking, I praised them and asked my husband to hand over the keys. We can make a difference by always being a good example to our children, their friends and others around us. It is simple: if you drink, don't drive.
And this one from Jorge in Irwindale, who wrote:
Leading by example is how we can prevent drunk driving. Being an employee of MillerCoors is not the only reason I'm pledging not to drink and drive. I'm doing it for my family and myself, and for all the families that lost someone to a drunk driver. Our children see us as leaders, and setting the example of drinking responsibly and not driving … I'm doing it for my children, I'm doing it for me and I'm doing it for you ... I have taken the pledge, why don't you?
So, why do we take the pledge here at MillerCoors? Because it's personal.