Blue Moon this week is installing new equipment at its RiNo brewery in Denver to bump its brewing capacity up 50% to 4,500 barrels to meet growing global demand for its range of craft beers.
Workers today began installing four new fermentation tanks and two new brite tanks, which should be ready for beer by January 1.
The additional capacity will allow the brewery to handle increased demand for beers including Blue Moon Mango Wheat, Blue Moon Iced Coffee Blonde, Blue Moon Blood Orange Pale Ale and other small-batch and experimental beers that are sold at Blue Moon's eight U.S. and international taprooms.
"When we opened RiNo, we were working on (research and development), new product development and focused on making the best beers for our own taproom," says John Legnard, Blue Moon's Denver brewmaster. "Today, we're still doing all those things — plus sending beer all over the place."
Aside from developing and incubating Blue Moon varietals such as Mango Wheat, Iced Coffee Blonde and the forthcoming Blue Moon Light Sky, the RiNo brewery makes and ships approximately a dozen Blue Moon variants to the brand's owned, licensed and franchised taprooms in Norfolk, Va.; Las Vegas; Louisville, Ky.; Philadelphia; Panama City and Madrid. (Blue Moon also has a taproom in Toronto under the Belgian Moon banner, but its beer is brewed on site.)
Its recent embrace of the taproom model represents a full-circle evolution for Blue Moon, which began with a taproom-esque model in 1995 at the Sandlot Brewery in Coors Field in Denver and has since grown to the top-selling craft beer in the United States.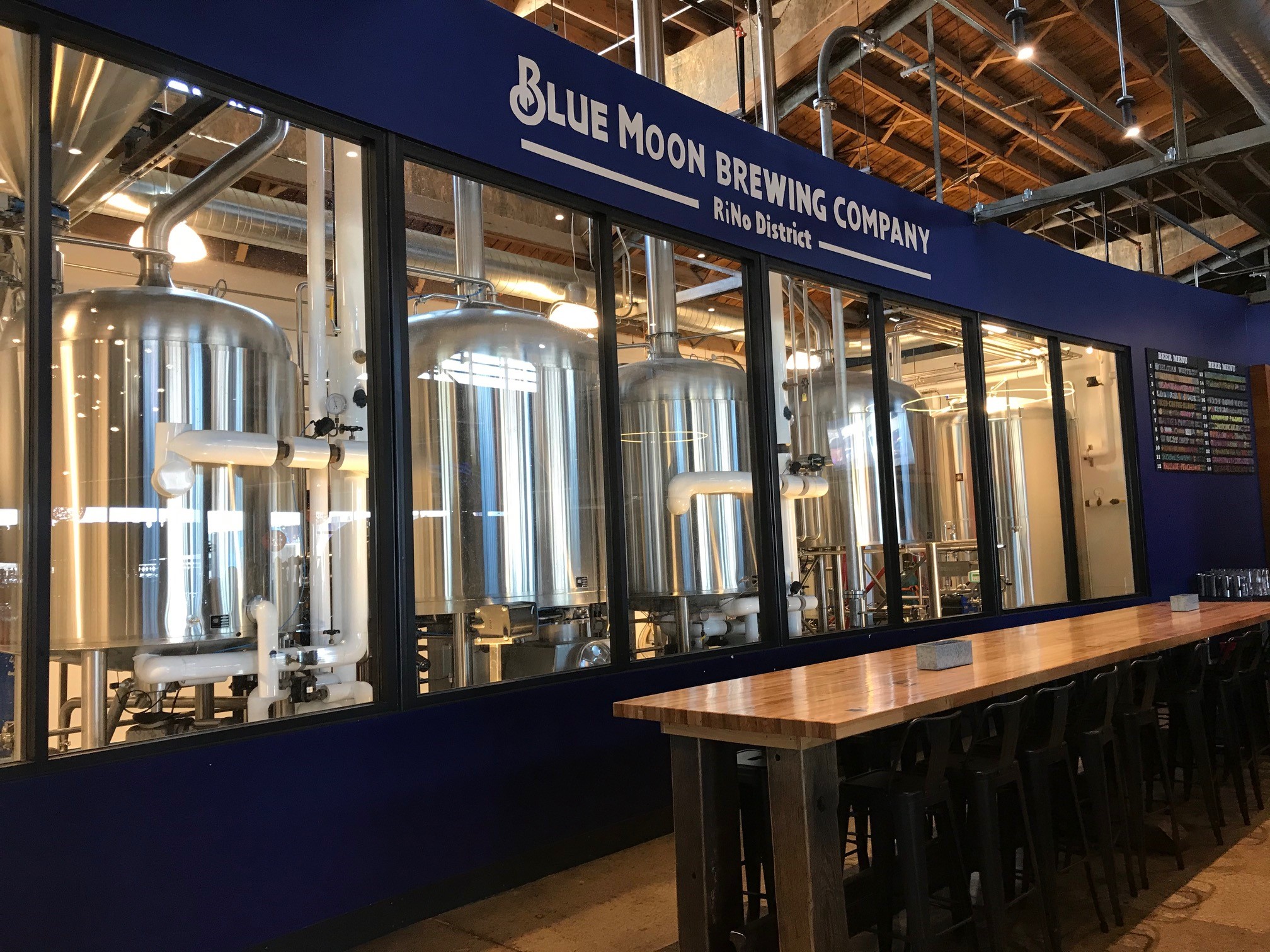 "Taprooms have been great for us because they immerse people in the brand and offer more of a full brand experience," Legnard says. "We're able to tell our visitors – around the world now – the story of Blue Moon and offer a sense of this brand's history."
The roughly $250,000 expansion in RiNo is the first of several planned capital improvement projects in Colorado for Molson Coors. The company this fall revealed plans to invest hundreds of millions to upgrade its giant brewery in Golden, Colo.