Throughout October, the BATCH19 brand invited beer drinkers in Denver, Milwaukee and Hartford, CT, to be among the first to taste the brand-new BATCH19 Bock, and I was lucky enough to be a part of it. This exciting new line extension is being introduced under BATCH19, creating a more robust 'Family of Beers' portfolio for the brand. BATCH19 Bock is light- to medium-bodied and has a smooth and light-toasted malt taste with a hint of caramel sweetness, balanced with slight noble hop bitterness. With a small initial rollout to three test markets, this exclusive preview of the beer was originally slotted to be a simple tasting event in each city but quickly turned into full-fledged Bock Goat Roasts ("bock" means "goat" in German) and nights to remember! We had a great turnout in every city and fans truly enjoyed the new brew. They were adventurous in tasting some of our fun goat plates, dancing to the 1920s music or playing classic casino games for the chance to win some awesome BATCH19 prizes. Continue reading to see how the events played out in each city.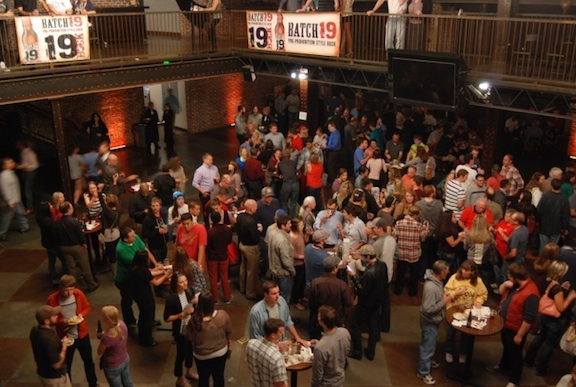 October 8, 2013:
Just ahead of the Great American Beer Festival, Denver party-goers filed into the event space which was decorated in BATCH19 Bock branding everywhere and jazzy pop music flowed through the sound system, compliments of a local DJ. Attendees were mainly consumers who RSVP'ed to the event through a partnership with Thrillist Denver. While trying out the new brew, another very popular area was the food station where guests could treat themselves to a variety of small goat or goat cheese plates all designed to nicely complement the BATCH19 Bock or Lager.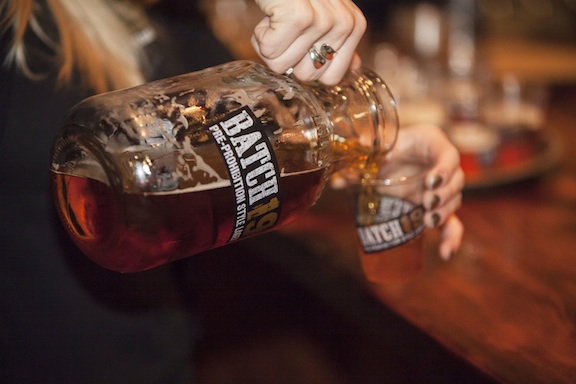 October 17, 2013:
Tucked in with the charm of the Historic Third Ward, Milwaukee welcomed BATCH19 Bock with a launch event at a woodsy event space where guests were able to dig into a braised goat au poivre plate and goat cheese fritters. Music by a local jazz quartet added to the experience as beer drinkers headed to one of two bars for their first taste of the new BATCH19 Bock. One of the highlights of the night was the raffle, where fans could win some fun BATCH19 prizes.
October 24, 2013:
In the week leading up to Halloween, some attendees at the Hartford launch got in the spirit and dressed up 1920s-style to add to the speakeasy theme. What made this event stand out from the other two were the casino-style games. Guests were given "BATCH19 bucks" and were awarded raffle tickets, entering them to win BATCH19-branded prize bags. The competition got heated as many congregated around the five classic game tables. Other elements included a local DJ, passed appetizers (including a goat meat dish), a photo station and a local radio station served up two tickets to an upcoming live concert event for one lucky winner. A local bar and event offer site, handled RSVPs and ticketing and brought in a lively crowd.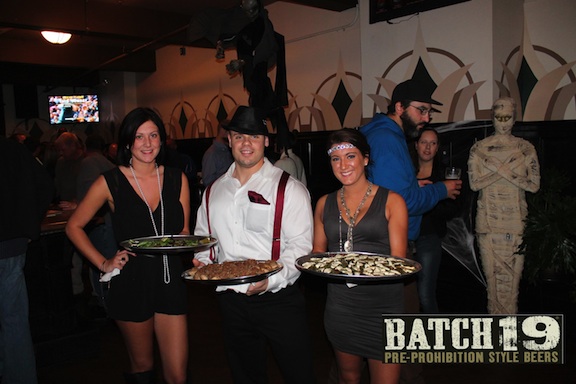 These launch events served as a great launching pad for BATCH19 Bock by offering close to a thousand adult fans the chance to sample BATCH19 Bock. It is an exciting time for the BATCH19 Family of Beers and this is just the beginning. Stay tuned for more. Cheers to Bock and Goat!