Looks like Budweiser may give "America" another go.
The Anheuser-Busch brand appears to be resurrecting its "America" summer campaign, adding state-specific labels in local markets.
Last year Budweiser renamed itself "America" on bottles and cans — a move that got plenty of media attention but didn't pay off in purchase consideration, a strong indicator of future sales, according to YouGov Brand Index data.
To date, the brand has received TTB approval for labels that replace "Budweiser" with 11 state names: California, Colorado, Florida, Georgia, Missouri, New Hampshire, New Jersey, New York, Ohio, Texas and Virginia.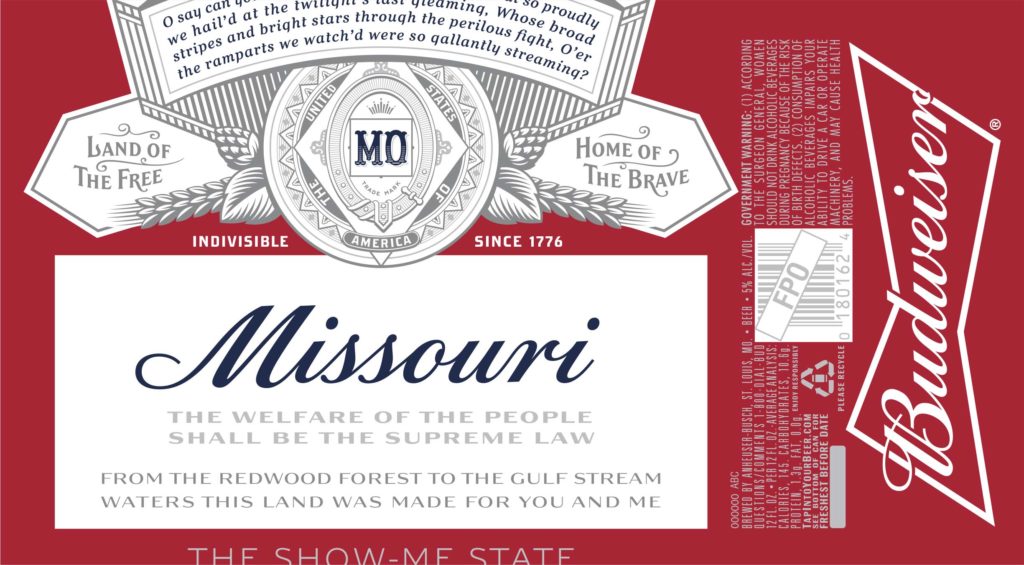 Those states are home to Anheuser-Busch's 12 breweries (two in California). The labels also replace the "King of Beers" line with state slogans such as "The Welfare of the People Shall Be the Supreme Law" for Missouri, where Anheuser-Busch was founded.
The "America" labels again appear to use "E Pluribus Unum" in place of "King of Beers."
Anheuser-Busch also received approval for "America" and "Budweiser" labels with camouflage designs. The new labels appear to support the U.S. military and include the lines: "For your service, courage and sacrifice, men and women of our armed forces, this Bud's for you" and "Proud to serve those who serve."
The 2016 America campaign earned significant buzz and ad awareness when it was announced May 10, but that began to fade a week after products hit stores, YouGov reported.
By late July, with several weeks to go in the summer selling season, purchase consideration levels had slipped to an annual low of 11 percent, according to YouGov.
Business Insider unpacked the decline:
"Budweiser has been struggling to attract millennial customers, as the majority of millennials have never tried the brew, instead moving towards wine and craft beers. The campaign, like the similarly American-focused Bud Light Party campaign, was supposed to grab young consumers' attention with a flourish of patriotism. Instead, critics called into question Budweiser's decision to brand itself as 'American,' considering the brand is owned by Belgium-based AB InBev."
In 2014 AB InBev vowed to focus Budweiser marketing on the 21- to 27-year old drinker after acknowledging that 44 percent of that demographic had never tried the beer.