David Coors wasted little time making big changes after taking the reins of the experimental brew house founded by his father.
Since stepping in last May as president of Golden, Colo.-based AC Golden Brewing, Coors has overseen the re-release of Batch 19 in Colorado, moved the full line of Colorado Native into cans and has launched a new hop-forward beer called West Slope IPA.
The moves already show signs of paying off. The return of Batch 19 was well-received by fans and in high demand from bars across Colorado. The migration to cans, which was completed in late February, has helped AC Golden gain distribution across Colorado and bump its sales up 9 percent so far in 2019.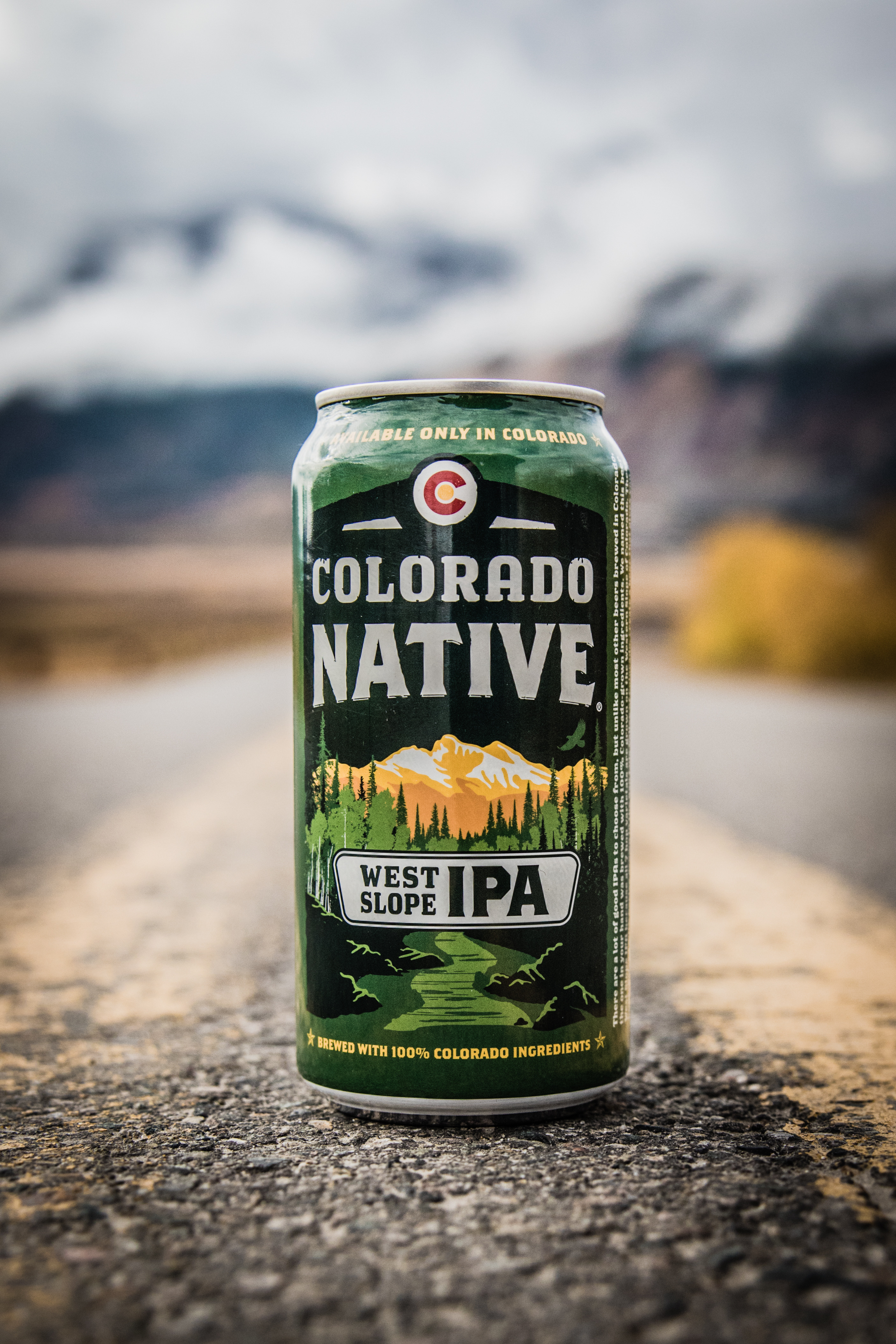 And West Slope IPA, which like the rest of the Colorado Native portfolio is made using 100 percent Colorado-grown ingredients, has been nothing short of a blockbuster; it's up 265.5 percent this year, compared with an India pale lager it replaced. Its 24-ounce can in particular has performed well. So well, in fact, that the initial demand outstripped supply, Coors says.
"We made some quick changes, and the initial reads are very good," says Coors, whose father is Molson Coors Chairman Pete Coors. "We've seen a marked improvement in trends, and the response from drinkers has been very positive. We viewed the move into cans as almost mandatory in the craft space in Colorado."
Colorado Native's other core styles — Amber Lager, Golden Lager and Pilsner — also moved into cans in response to what Coors calls a "massive trend" in Colorado, in part because they're lighter and easier to take on outdoor adventures such as hiking, rafting and fishing.
The brand also just unveiled a Colorado Native Trail Pack, a 12-pack variety pack featuring cans of each core style. Purchases help support a $10,000 donation from AC Golden to Volunteers for Outdoor Colorado, a nonprofit that helps restore and rebuild trails across the state, including the Colorado Trail and the Continental Divide Trail.
The brand's seasonal beers — Imperial Porter, Hayz-on Saison, Olathe Sweet Corn Lager and Winterfest — will remain in six-packs of 12-ounce bottles. Colorado Native's Amber Lager also is available in six-packs of 12-ounce bottles.
Moving its core Colorado Native lineup into cans is part of Coors' plan to take AC Golden from "the nurture phase" to the "contribution phase," in which the brewery becomes a more meaningful part of Tenth and Blake, the craft and import arm of MillerCoors. AC Golden has benefited from a more deliberate, patient approach since its inception, Coors says. But he believes that the brewery's leading brand, Colorado Native, has untapped potential to grow in Colorado, the only state where it is sold.
Start-up on a shoestring
AC Golden was formed in 2007 by Pete Coors and Glenn "Knip" Knippenberg, a former Zima marketing director Coors lured back to the company after a 12-year absence. Knip's charge was to build a small, virtually independent innovation brewery that would help Coors build a more effective innovation pipeline.
Tucked inside the giant Coors Brewery and cobbled together with a former Coors pilot brewery, a smattering of fermenters and a bottling line that had been out of operation for nearly a decade, AC Golden embraced a start-up culture that allowed it to thrive despite a fragmenting craft market.
AC Golden operates on a shoestring budget and maintains a separate sales force focused on hand-selling its beers into a relatively small geography. "I've been so impressed by how this business has really been bootstrapped," Coors says. "The fact that it grew up without many resources — almost as sort of a labor of love of our employees and distributors — makes it real and gives us a strong foundation."
Last year, Colorado Native ticked over 13,000 barrels of production in its home state. Coors sees the potential for it to skyrocket, in much the same way sales for New Glarus' Spotted Cow did in Wisconsin, the only state where that beer is sold.
"I didn't take this position to grow the business in low single digits," he says. "I'd like to double in three years, so look for us to start pushing the limits and bring new excitement to this business."