At Jacob Leinenkugel Brewing Company, we take beer very seriously. And we're just as passionate about water. Our focus on pure water dates back to 1867, when Jacob Leinenkugel chose to open his brewery in Chippewa Falls, Wisc., because of the area's high water quality (along with the community's thirsty lumberjacks). Leinenkugel's has passed this commitment to water stewardship down through six generations, and it has led to the creation of our Canoes for a Cause program. Canoes for a Cause is our stewardship program aimed at preserving our waterways.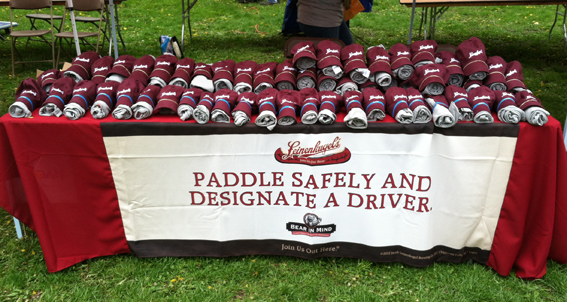 Our most recent Canoes for a Cause event was in Chicago on May 11. For the third straight year, we worked with Friends of the Chicago River to clean up along the river. More than 60 volunteers, including several members of the Leinenkugel family, met at River Park, where we scoured the riverbanks for trash, debris and invasive plant species. Overall, we collected more than 1,000 pounds of trash. It was a long, hard day, but it was also rewarding to know that the commitment Jacob Leinenkugel made to clean water 146 years ago lives on today. We also get to enjoy the fruits of our labor later this summer, when we hold our annual Friendly Float down the Chicago River to raise money and awareness for Friends of the Chicago River.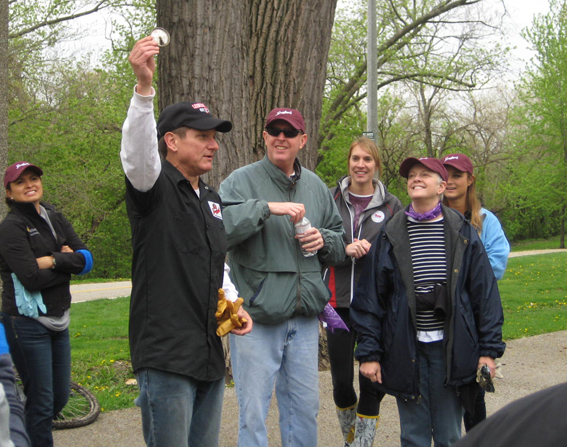 We've coordinated similar Canoes for a Cause events in Denver, Milwaukee, Minneapolis, Madison and Cleveland. So, next time the bartender pulls that canoe-shaped tap handle to pour you a Leinenkugel's beer, you can be proud that you're also playing a role in water stewardship.
We have many more events planned for the summer and fall, so stay tuned for more to come!