Coors Light® Search for the Coldest (SFTC) just completed its third year.  It was the biggest to date, with concerts in eight markets featuring headliners Juicy J (Dallas), Pusha T (Charlotte and New Orleans), French Montana (Baltimore and Philadelphia), and Big Sean (Chicago, Atlanta, and New York City). With the help of over 270,000 online votes, Coors Light and hip-hop legend Ice Cube crowned Chicago's Mr. Hyde the Coldest MC, during the 2013 Coors Light Search for the Coldest grand finale at New York City's Stage 48. The event featured special performances by Ice Cube and recording artist Big Sean. Bun B and DJ Drama joined Ice Cube as hosts and judges at the concert event, where the winning MC was awarded $20,000.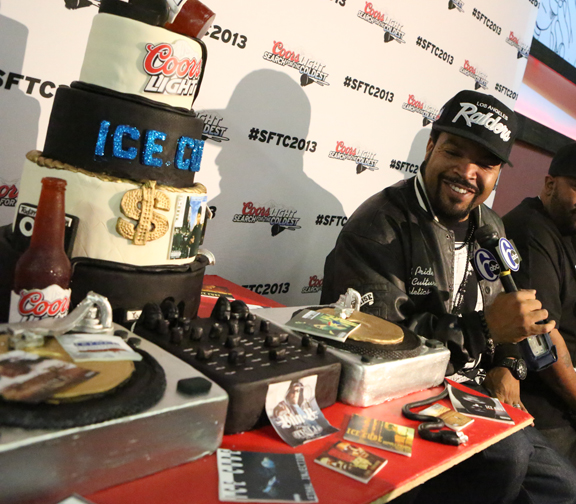 Coors Light refreshed thousands of consumers at the SFTC concerts, the Essence Festival with over 520,000 attendees and the new Coors Light MyStudio Mobile Tour, a mobile recording studio where fans could record their own tracks or their favorite hip-hop song karaoke-style, in Los Angeles, Las Vegas, Phoenix, Houston, San Antonio, Miami, Panama City, Chicago, Birmingham and New Orleans.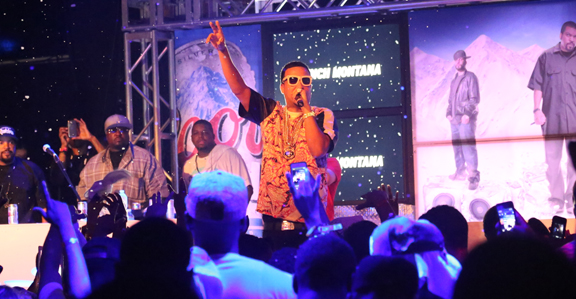 Each city had its own unique vibe. Dallas was outdoors, creating an almost festival-like atmosphere. Charlotte was great, leveraging an in-store appearance at retail with our celebrity judges. New Orleans happened during the day, making it one of the hottest tickets to get for the ultimate day party experience at Essence Festival.  Baltimore was very high energy with people lining up around the block in the heat 30 minutes before the doors opened.  Philly was once again the most packed venue, with us having to shut the doors down. Chicago was great, at an amazing venue where Chicago hip hop fans came out in full force and weren't bashful about cheering on their favorite MC.  Atlanta brought out lots of celebrities—Macklemore, Big Tigger, Lil Scrappy and more. Last but not least, New York City was full of energy, both for the winner and the city (see main photo)!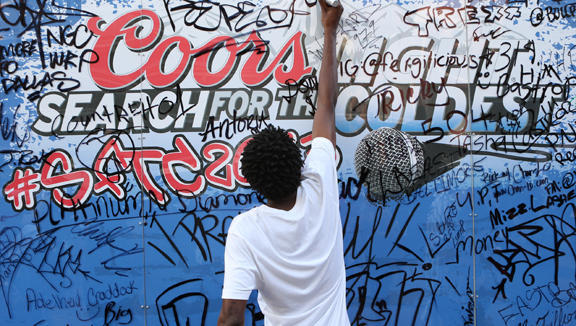 The program this year also benefited from strong media partners. We partnered with VIBE to engage hip-hop fans at concerts in Los Angeles, Philadelphia, Washington, D.C., and New York City. We created exclusive video content featuring a who's who of hip-hop stars with VIBE and Hot 97 with over 1.5 million views. In addition, we leveraged social media and Pandora to be a part of the music content Urban Millennials are most passionate about. Our brand team, channel, communications, marketing connections, the field, distributors and our agency partners made sure everyone knows Coors Light is still the Coldest!