Love it or hate it, Valentine's Day is upon us once again. And whether you've got a main squeeze or have stopped searching, Miller High Life and MOVO Wine Spritzers have got you covered.
Miller High Life is giving away a dive-bar date night to one lucky couple – and it'll cover their bar tab for life with a special, one-of-a-kind High Life Gold Card worth $20,000.
"We know typical Valentine's Day celebrations are going to be tough to pull off this year," says Lucy Bloxam, associate marketing manager for Miller High Life. "But we wanted to give drinkers a special way to celebrate with their significant other in a laid-back – and safe – environment. And there's no better place to enjoy The Champagne of Beers than your local dive."
To enter, legal-age drinkers can email their dive-bar love story in 150 words or less to Miller High Life through Valentine's Day, Feb. 14. The winner will be notified the next day and will work with Miller High Life to arrange a private date at their favorite dive bar.
"We're hoping to see a fun variety of stories, like how you met your significant other at a dive bar on a blind date, or maybe a love story about why you love your local dive," Bloxam says.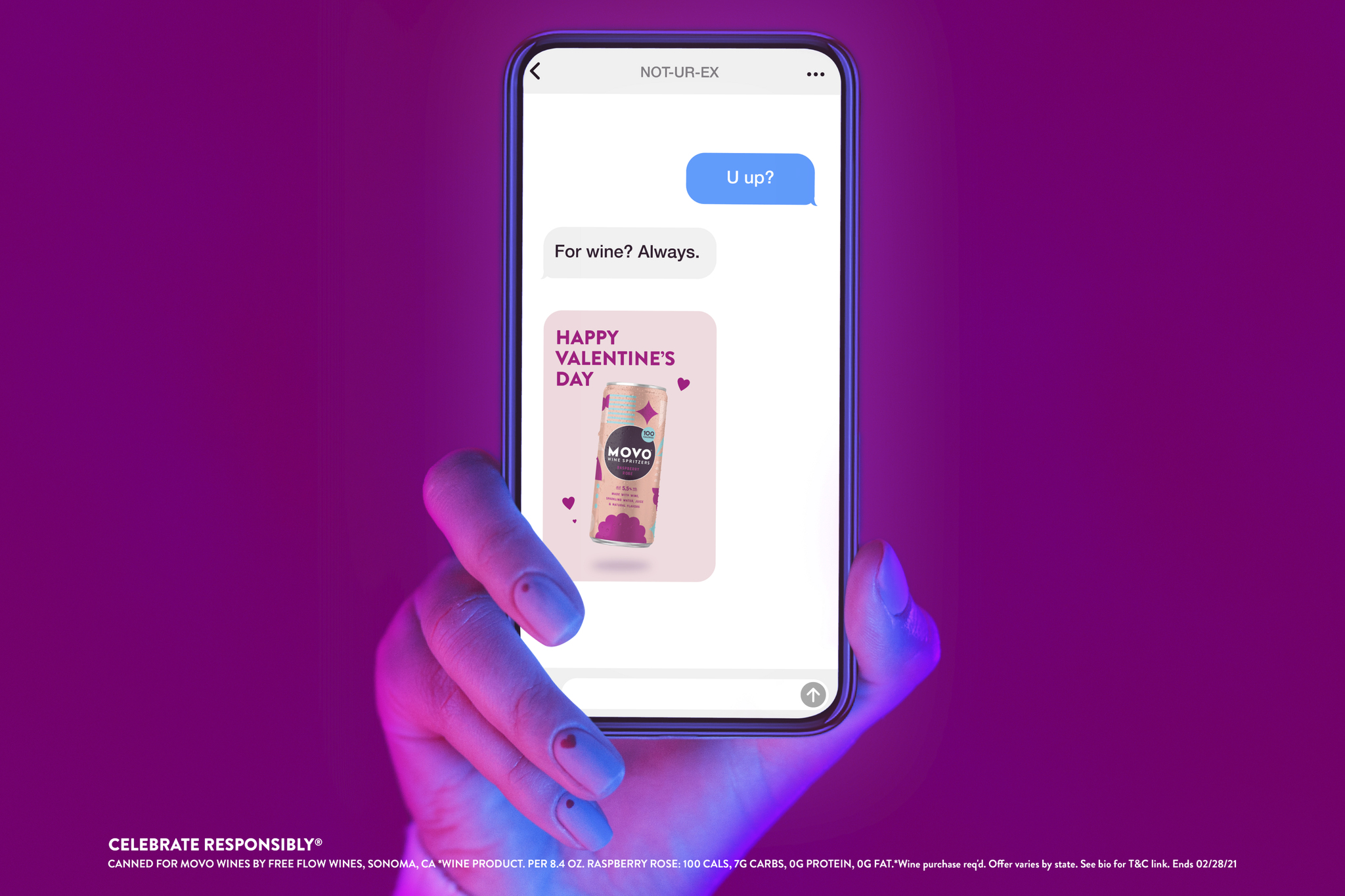 MOVO Wine Spritzers is getting in on the act, too, reminding people there are better ways to spend Valentine's Day than texting their ex – like texting MOVO instead, and getting wine spritzers on the house.
The temptation to text an old flame can be strong, and a survey conducted by MOVO found that 41% of people who texted their ex did so because they were feeling lonely. And they weren't subtle about it either, with the most popular text being "Heyyy?" – with three y's.
"Look, we've all done it. We've sent that text and wished we could take it back," says Grant Hemingway, general manager of wine and spirits at Molson Coors Beverage Company. "Avoid the damage control you'll need to do in the morning and get what you really want this Valentine's Day. MOVO tastes good with any relationship status."
Anyone of legal drinking age who resides in an eligible state can text "U UP?" to 73255, starting Feb. 10. Participants will be prompted with instructions on how to redeem their MOVO Wine Spritzers while supplies last. See terms and conditions at bit.ly/MovoRules for full offer details.