MillerCoors Supply Chain Diversity Program
When you think about what it takes to actually make beer, what comes to mind?  Malt, wheat, hops?  Aluminum, glass, corrugated?  Yes, those things -- but also a million other products and services:  from the safety glasses that the brewery workers wear to the laptops in the corporate offices.
When it comes to sourcing products, we look for the best value, the best quality, the best customer service, and suppliers that can fulfill the needs of multiple breweries and understand the beer business.
We also seek diverse suppliers in an effort to encourage economic development, as well as to reflect the diverse communities in which we do business.
To that end, MillerCoors actively seeks to do business with women-owned, minority-owned and veteran-owned businesses.  Our program, which has been around since the official merger in 2008, is sponsored by our Executive Vice President & Chief Integrated Supply Chain Officer, Fernando Palacios.  Having senior leadership endorsement has helped fuel the program, thus resulting in diverse suppliers being utilized in all nine U.S. breweries and all of the internal business departments in the Golden, Milwaukee and Chicago corporate offices.  From 2009 to 2013, our annual diversity spend increased by over 40 percent.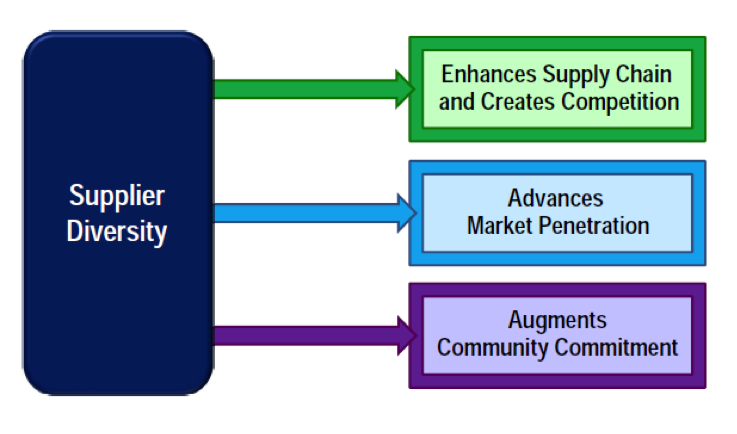 Acme Merchandise and Apparel is one of those diverse suppliers.  Acme, which has been serving MillerCoors for over seventeen years, fulfills orders of promotional and point of sale items that go to MillerCoors distributors and end retail accounts.  The company was founded in 1993 and is a female-owned business.  Jamie Sugar-Butter, Acme's Vice President, has worked at the company since 2006, and applauds MillerCoors for its diversity efforts.  "We enjoy working with MillerCoors," said Sugar-Butter.  "[Acme] appreciates that they have an interest in supplier diversity."
MillerCoors Sustainability
Supplier diversity is a key part of our commitment to sustainable development at MillerCoors, and you can see our latest Sustainable Development Report here LINK. To learn more about MillerCoors' Supplier Diversity program and explore our definition of "a diverse supplier," please visit http://www.millercoors.com/Great-Beer-Great-Responsibility/Supply-Chain/Supplier-Diversity.aspx