With crisp, fall temperatures and the timeliness of Cider Week and St. Crispin's Day on our side, the setting was perfect for Crispin Cider to conduct a two-day media tour in the "Big Apple."
I was fortunate enough to travel alongside the founder of Crispin Cider, Joe Heron, as we visited several media outlets that are read by a range of different audiences. Over the two-day period, some of the outlets we dropped by included Men's Health, Maxim Magazine and Men's Fitness.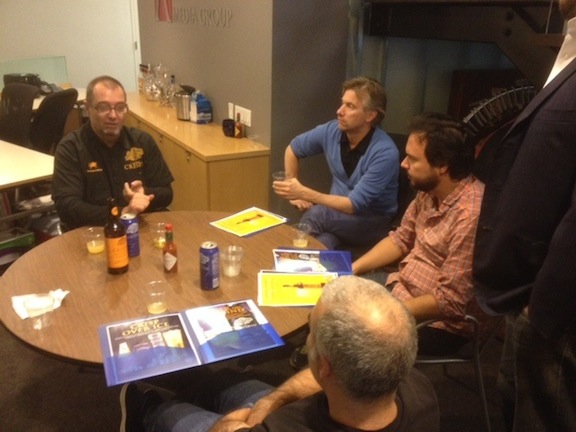 Cider season was certainly top-of-mind and every editor we met with was thrilled to meet Joe, learn about Crispin's beginnings and have a chance to taste what makes Crispin Cider truly unique compared to the other competitors out there. We offered tastings with three fresh-pressed, uniquely distinct gluten-free Crispin styles to showcase a true sense of the variety of portfolio options.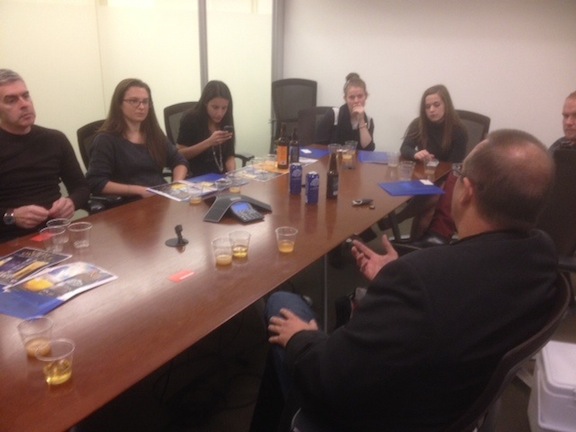 Each publication enjoyed Crispin Original, Crispin Honey Crisp and the very rare, Crispin Georgia—a cider aged in bourbon whiskey barrels that features a hint of mint and Tupelo honey. As Joe talked editors through the tastings, he not only provided firsthand insight about Crispin, but also the cider industry's rise in popularity—making for a truly engaging experience.  Toward the end of one tasting, one writer commented, "I never realized until now the amount of effort it actually takes for something to be certified gluten-free."
Watching Joe explain Crispin Cider and the reasoning behind using certain ingredients over others was a truly rewarding experience for me as I continue learning about the cider industry. His passion for Crispin was very evident whenever the next bottle of Honey Crisp was opened or Original can was popped.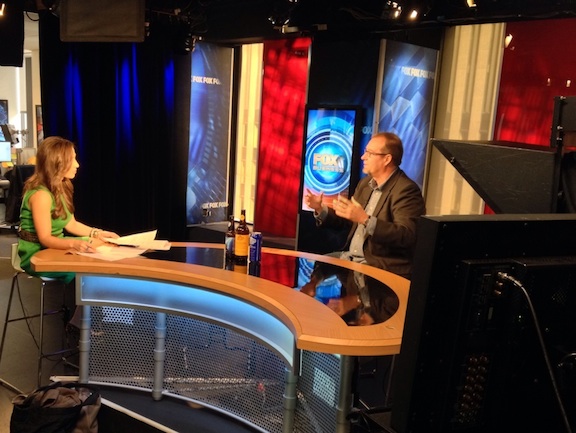 As we (fittingly) finished the tour on St. Crispin's Day, Crispin Cider went out with two fantastic interviews on Fox News and Bloomberg TV.
Check out the Fox interview below!