Heineken N.V. appears ready to launch its alcohol-free beer, Heineken 0.0, in the United States, according to federal regulatory filings.
The beer, which the Netherlands-based brewer says has 75 calories per 12-ounce serving, comes packaged in cans and bottles with labels containing blue, the color used to denote alcohol-free beers in European nations.
Heineken, the world's No. 2 brewer, calls the alcohol-free lager its "latest innovation" that "gives consumers choice for a variety of drinking occasions and contributes to the growing culture trend around the importance of living a balanced, healthy lifestyle."
The beer is available in more than a dozen other countries, mostly in Europe but including Canada, and aims to capitalize on a movement toward no- or low-alcohol beers. The zero-alcohol beer segment posted a 5 percent compound annual growth rate between 2010 and 2015 in Europe and Russia, according to data cited by the company. Heineken says it expects "this strong growth to continue."
For the U.S. market, which has not moved as quickly as Europe into alcohol-free beers, Heineken gained approval July 3 from the Alcohol and Tobacco Tax and Trade Bureau on labels for 12-ounce bottles of Heineken 0.0. A spokesman for Heineken USA did not respond to requests for comment.
The beer launched initially in March 2017 in more than a dozen markets and has since expanded to about 20, according to the Irish publication, the Independent. In its profile of Maggie Timoney, the incoming CEO of Heineken USA who ran the company's Irish business for five years, she championed the launch of Heineken 0.0 in Ireland, saying the launch was to "satisfy a consumer need that is absolutely there."
"If you look at the consumer trends globally, and even Ireland, moderation, health and wellness, are key trends," Timoney told the Independent. "And I think a brand like Heineken should offer consumers choice. If people say, listen, I don't want to drink but I want to be a part of that occasion, I think Heineken 0.0 really offers them an incredible choice, an incredible quality choice."
The brand has grown quickly in the U.K., and Heineken plans to pour some $7.9 million behind a campaign for Heineken 0.0, the largest amount ever spent on an alcohol-free beer in that country, according to data cited by The Morning Advertiser. Sales are up 187 percent between June 2017 and June 2018, per the report. The brand this year unveiled a new global marketing campaign that depicts drinkers having a 0.0 beer in situations where doing so typically would be inadvisable, such as in a car, a locker room and a business meeting.
Growing non-alc trend
On top of that, more than half of the top-10 gainers of distribution among bottled beers in the U.K. over the past year are alcohol-free, according to CGA data cited by the publication. As further evidence of low- and no-alcohol beer's growing popularity, a festival celebrating low- and no-alcohol drinks is being held this weekend in London that features more than 50 brands. It's expected to draw some 10,000 drinkers.
Heineken's rivals, Anheuser-Busch InBev, Diageo and MillerCoors parent Molson Coors also are moving into more low- and no-alcohol products, with particular focus on the European and Canadian markets.
AB-InBev has said its low or no-alcohol drinks (mostly energy drinks and non-alcohol beers) will make up 20 percent of production volume by 2025, up from around 10 percent today. The company also this week said it is creating a new executive position: chief non-alcohol beverage officer. It said the move was in response to millennials and members of Generation Z drinking less than their older counterparts.
Diageo's Guinness this year introduced a new non-alcohol lager called Pure Brew in Ireland.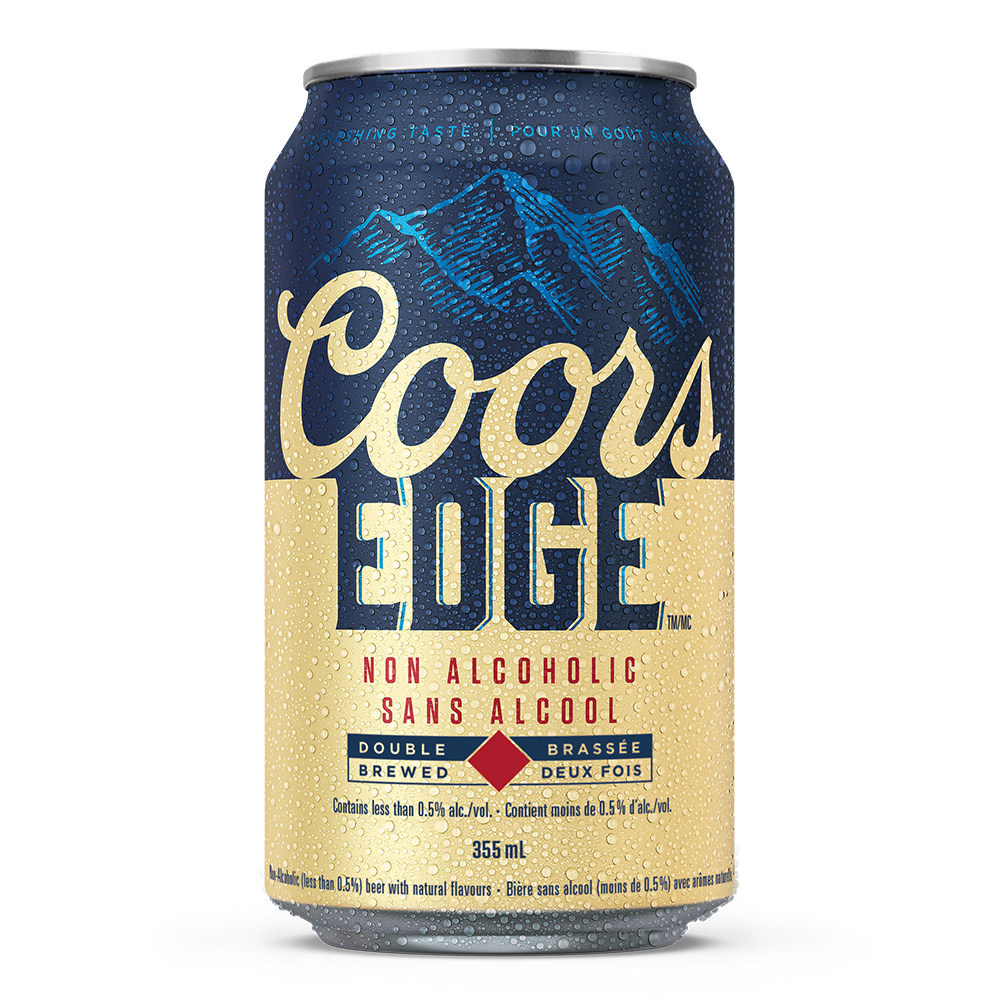 Molson Coors, meanwhile, has said it plans to offer quality no-alcohol and low-alcohol choices (3.5 percent or below ABV) in all of the European markets in which the company sells beer by 2025. It already sells 18 low or no-alcohol beers in 10 countries, including its Coors Non-Alcoholic and Sharp's brands in the U.S.
The company also launched this year a new non-alcoholic lager for the Canadian market called Coors Edge that's gained strong distribution in its limited time on the market. The product may eventually make its way into the U.S.
"We think conditions are right for what happened the last five years in Europe to start happening in North America," Kandy Anand, Molson Coors' chief growth officer, told the Denver Post in December. His reasons: a renewed focus by Americans on healthy living. Coors Edge, for example, has just 45 calories, fewer than half of Coors Light.
And while there's action in the U.S. market — a small handful of craft start-ups are focused on the non-alcohol market and more brewers are dipping into "sessionable" beers such as goses, sours and light lagers — it's still unclear whether NA beers will catch on here in as significant a way they have elsewhere.