The inaugural year of the Miller Lite Tap the Future business plan competition was a success! Miller Lite Tap the Future pits teams of entrepreneurs against each other for a prize pool of $400,000 in business grants. Throughout the program, competitors pitched and received advice from some of the sharpest business minds in the country, like Daymond John.
On January 22, we held a reception where MillerCoors executives, entrepreneurs, business pros, reporters and influencers had a chance to meet our five teams of finalists (while, of course, enjoying some Miller Lite!). Brimming with excitement, the finalists had time to network and showcase their companies to guests, while waiting to find out which of them would be named the grand prize winner and take home the $250K business grant.
The mystery was solved when Steve Canal announced the name of the winning business: TextPride. TextPride partners with brands to provide their content, such as emojis and graphic sets, to the mobile market.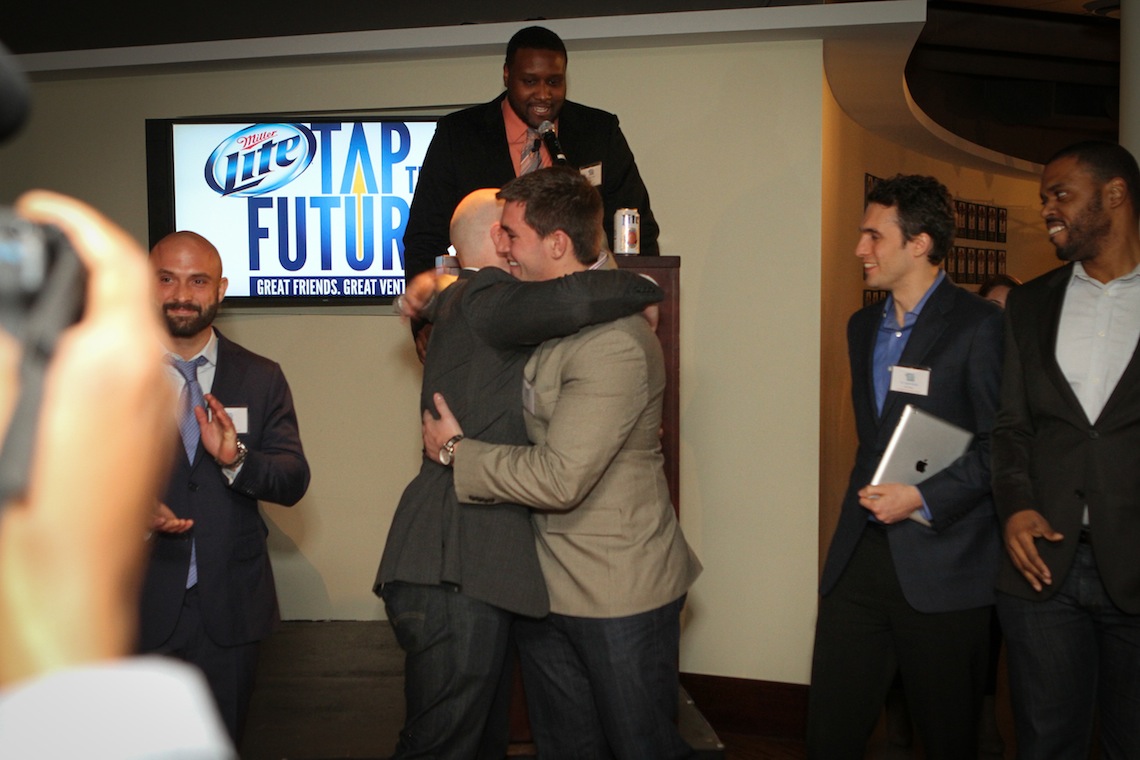 Sean O'Brien and Evan Wray met as students at Notre Dame. During their senior year, they decided to create an app for emoji that was more specific to the text conversations they were having. This is how TextPride was born.
Sean and Evan are huge fans of Shark Tank on ABC.  When they saw Daymond John in a LinkedIn ad promoting the Miller Lite Tap the Future business competition, they knew they had to apply. Sean and Evan were together when Evan got the call that they had made it to the semifinalist round. Sean said he could tell something good was about to happen.
I was in the audience when they pitched in front of Daymond at the Live Pitch Event in Chicago and won. The audience appreciated the energy and enthusiasm the duo had for their product.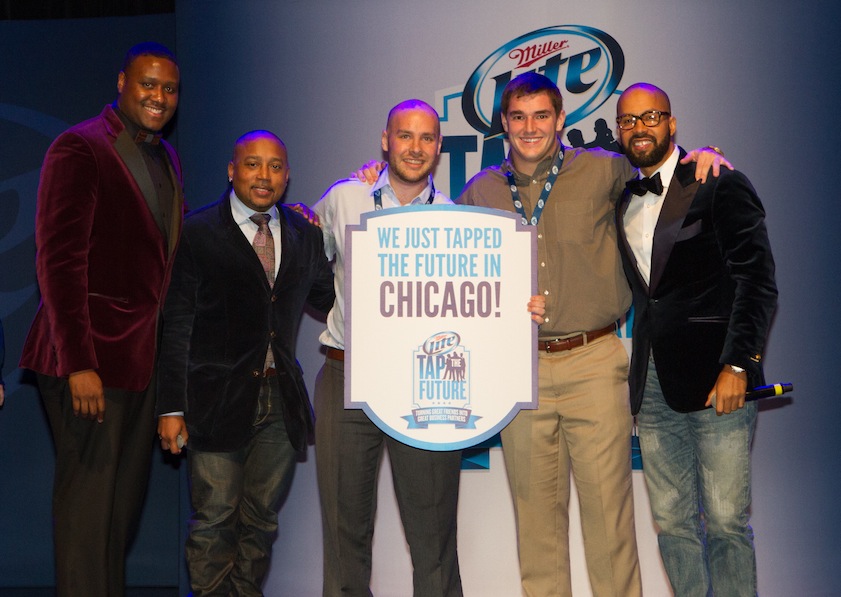 Sean and Evan then faced our national judging panel in December along with the winners from the other four Live Pitch Event markets (Atlanta, Dallas, Philly and Phoenix). Each team underwent a tough and rigorous judging process and in the end, due to their strong pitch and business acumen, TextPride came out on top as the first ever grand prize winner of the Miller Lite Tap the Future business competition.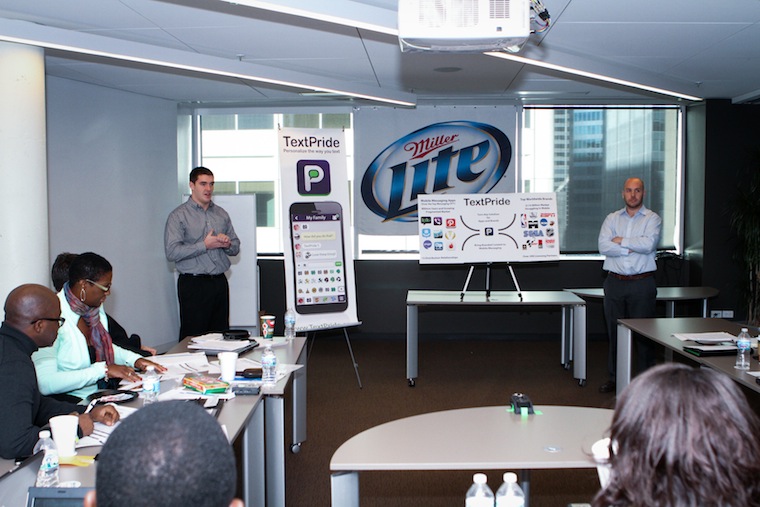 I hope all of the teams involved benefitted from participating in the Miller Lite Tap the Future competition and I wish continued success for the regional winners: Borne Digital, Elebev, Hoopla.io and The Larell One Step Denture.
Miller Lite Tap the Future 2014
Congratulations to Sean and Evan of TextPride! Stay tuned for the 2014 program, which kicks off February 6. Visit the Miller Lite Tap the Future website for more info or to apply. Cheers! It's Miller Time!