As a brand that embraces the cold and with a heritage in hockey, it was fitting that Coors Light sponsor the four-game NHL Coors Light Stadium series. With our trusty Coors Light Explorers in tow, we generated excitement with fans in Los Angeles, New York and Chicago in a truly epic way. Here's a snapshot at how it played out in our final city, Chicago.
Coors Light Clusterpuck
Enter Coors Light Clusterpuck: A 40,000 pound ice mountain filled with beer-cooling Chill Pucks. These huge peaks were installed in Los Angeles at the end of January and then Chicago at the end of February in the week's leading up to each city's Stadium Series game.  Beer-drinking hockey fans flocked to Wrigleyville to set their eyes on Clusterpuck, and try their luck at winning sold-out game tickets or other fun prizes like jerseys, t-shirts, pucks and more. Fans picked a number, and then, a Coors Light Explorer retrieved the Chill Puck associated with that number from the mountain to hand it to them. The lucky winner would go to the prize tent to find out what they won based on the unique code on the puck. The cold weather didn't stop 500 people from coming out in less than four hours!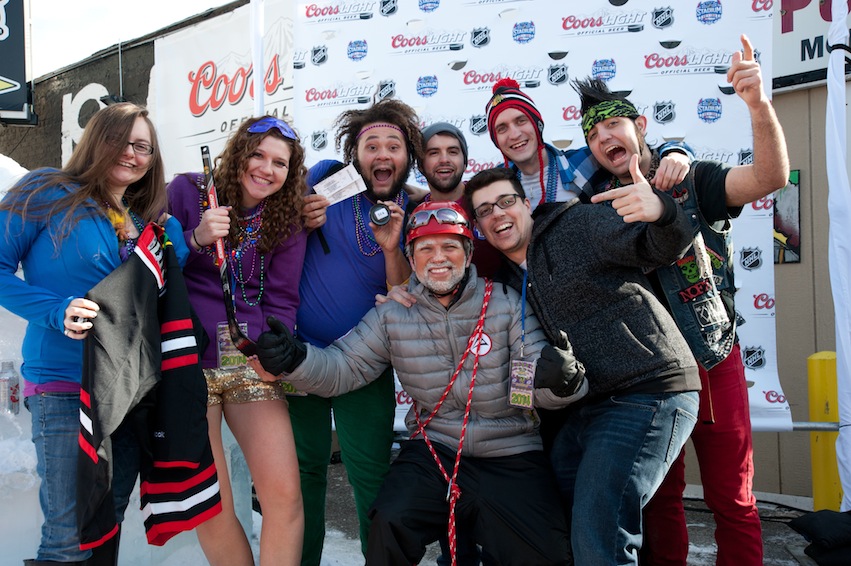 My favorite part was the reactions consumers had – especially when they won tickets to the game. There are some die-hard hockey fans in Chicago and these guys went almost as crazy as they do when their team scores. It was great to see that Coors Light was hooking hockey fans up.

Coors Light Stadium Series: Chicago
Fast-forward a week to the actual Stadium Series game at Soldier Field: Coors Light was one of the few sponsors able to work on an in-game live feature film, shown on the Jumbotron. During the first intermission the Coors Light Explorers surprised two full sections of fans with a Super Cold beer delivery. Announcers narrated while two Explorers drudged onto the field, gathered fresh ice shavings directly from the rink into their buckets of Coors Light pints and ran into the stands to hand them off to fans. Once the beer was delivered, each person sitting in those sections had LED wristbands that lit up blue, signaling to the rest of the stadium which sections won.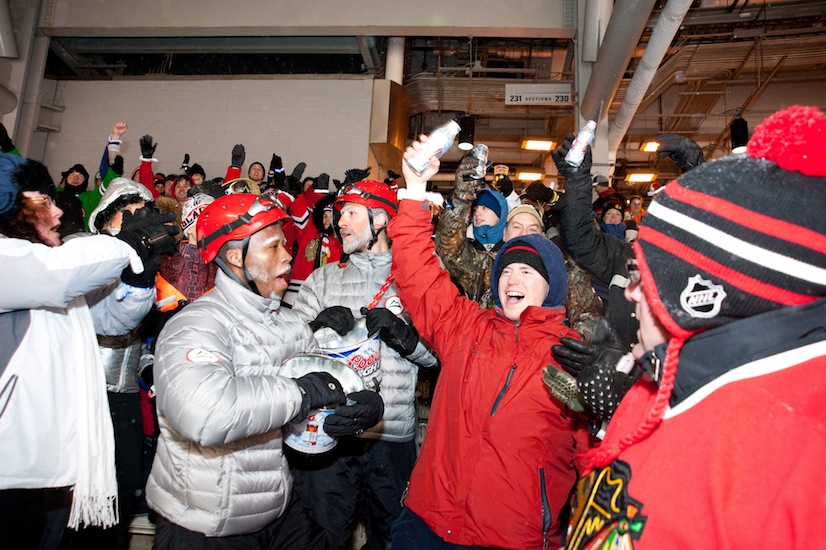 Coors Light shoots, Coors Light scores!