Consumers are making time for Miller High Life.
Proving once again that good marketing works, the brand is on an upswing since launching ads in November with the familiar slogan: "If you've got the time, we've got the beer."
Through March 18, Miller High Life volume is up 4.4 percent versus a year ago, according to Nielsen Scantrack data.
In addition, High Life is the No. 5 growth brand in the country year to date, the data show.
Economy drinkers are the most loyal in beer, and High Life offers them something unique: an iconic brand with 113 years of history.
High Life also introduced new packaging in March that's true to the brand's heritage.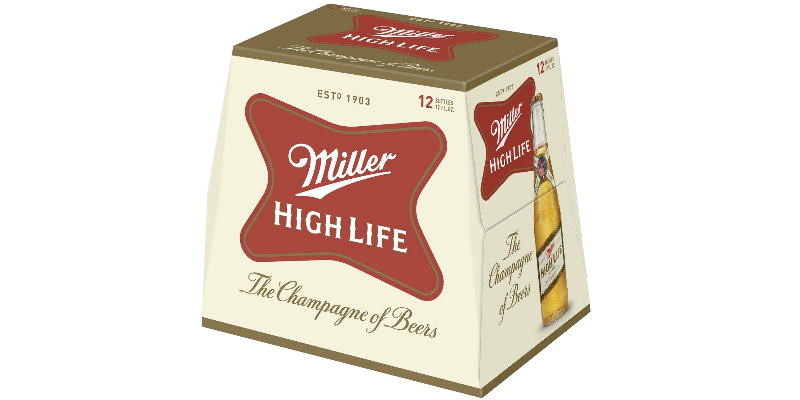 The Girl in the Moon is back on the bottleneck, along with the rhomboid-shaped body label. The timeless Soft Cross logo remains prominent on the secondary packaging.
"This is further proof that a brand with a clear purpose and relevant messaging can play a powerful role in the economy segment," said Ryan Marek, director of economy brands at MillerCoors.
And High Life is making the most of its momentum, with more "Welcome to the High Life" TV spots rolling out throughout 2017.
"You can expect us to keep the pressure on," Marek said. "Everything we do for Miller High Life will exude quality and timelessness."
High Life's refreshed look will extend to all point-of-sale elements, out-of-home advertising, digital components and local activations.
Complementary Miller High Life Light packaging launches April 1.