Miller Lite has developed a new gaming controller that's also a can of Miller Lite.
As part of an ongoing campaign to appeal to the fast-growing population of gamers, the Original Light Beer today unveiled the first-ever "Cantroller," a gaming controller that doubles as a 12-ounce can of Miller Lite. And, yes, there's beer inside.
Although they are being introduced as novelty items rather than substitutes for the sophisticated controllers many gamers use today, the limited-edition, 10-button controllers were built to be used. They are launching this week in partnership with comedian and gaming fan Eric Andre.
Select fans age 21 and older will have a chance to win one of the custom controllers at a special event held at a private venue near the Electronic Entertainment Expo, or E3, the premier trade event for the video game industry held in Los Angeles.
At the Miller Lite event, scheduled June 12, select fans will be able to compete against Andre on Street Fighter, a video game classic. If they beat him, they'll get a Cantroller. The items are not for sale and can only be obtained by beating Andre at the event.
"With some 40% of gamers already drinking beer while they play, we're taking it to the next level by offering them a fun way to enjoy Miller Lite while they play their favorite games," says Justine Stauffer, a senior manager on Miller Lite. "Miller Lite is a fan of gaming of all kinds, and the launch of the Cantroller is another way we're connecting with the gaming community."
Miller Lite has made 200 Cantrollers for the launch, but plans to make several hundred more.
The brand partnered with technology company Unit 9 to develop the controllers, which are designed using flexible circuit board technology and connect to gaming consoles and computers via Bluetooth. They are equipped with rechargeable batteries that can hold a three-hour charge, and they're able to be refrigerated so players can enjoy Miller Lite at peak temperatures, Stauffer says.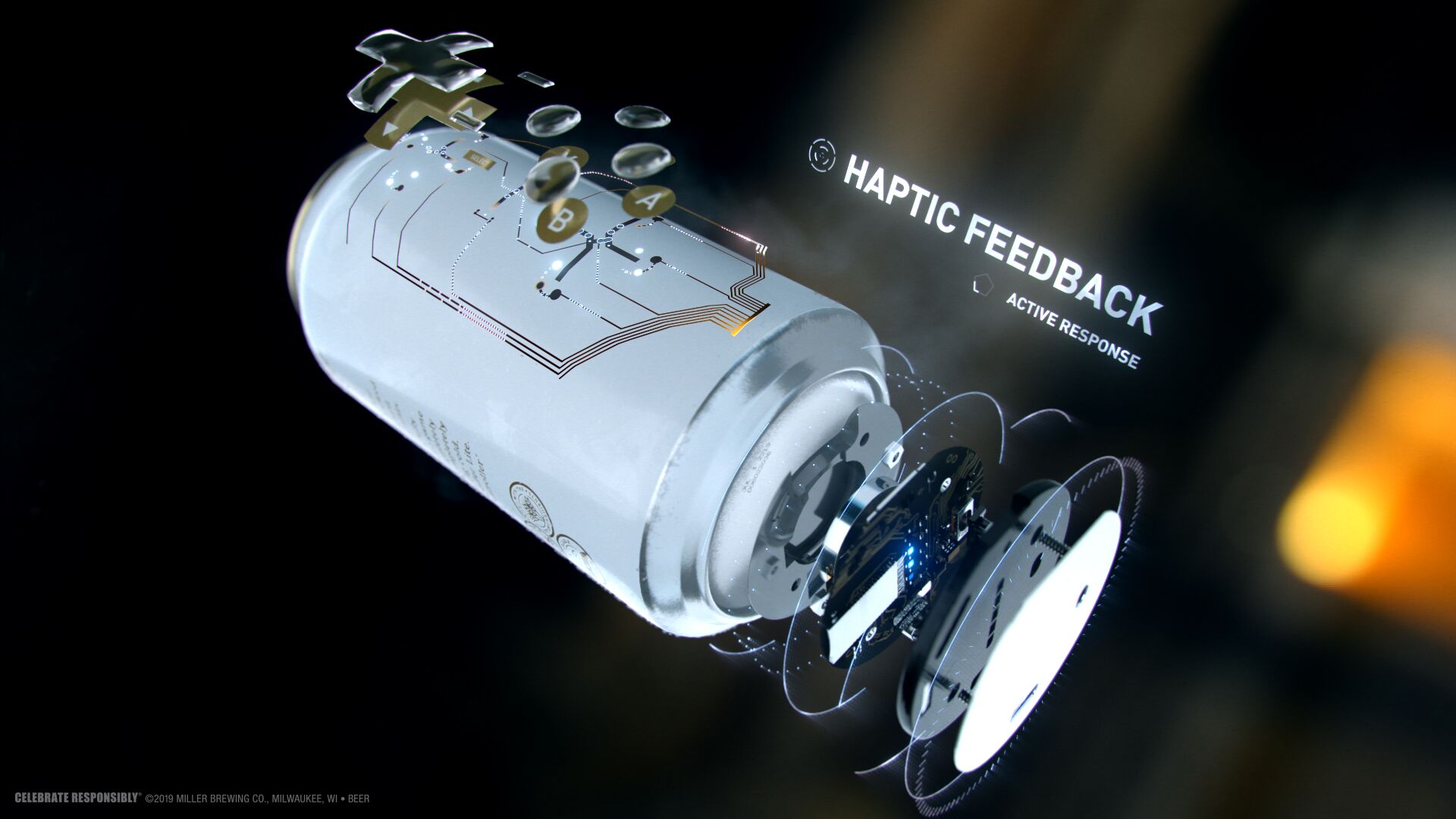 While Miller Lite recommends to keep the can unopened for the optimal user experience, even after the Miller Lite inside the Cantroller is gone, it will still function.
"We hope players use these as a fun way to play some classic games and an even more fun way to celebrate Miller Lite," Stauffer says.
In conjunction with the launch, the brand also is launching its own Twitch channel. 
The Cantrollers are the brand's latest effort to connect with the gaming and eSports community, an industry that's amassing millions of players and fans — enough to make it larger than ice hockey and on par with baseball in terms of popularity among millennial males.
Miller Lite last spring launched a multipronged approach, starting by becoming the first alcohol beverage sponsor of HQ Trivia's gaming-themed trivia event that drew nearly 500,000 players. It also partnered with gaming influencers and livestreamers by sending them Miller Lite swag and custom branded products that nod to the gaming culture, such as posters, coolers and a Miller Lite-branded mini-refrigerator designed to fit on gamers' desks next to their gaming setups.
From there, it has hosted a series of Twitch happy hours and last month announced a strategic partnership with Complexity Gaming. Miller Lite will be the exclusive alcohol brand for the eSports company and will sponsor the Miller Lite Player Lounge at Complexity's new headquarters and gaming center in Texas.
Miller Lite also will host watch parties throughout the year for Complexity fans age 21 or older.
"As Miller Lite evolves our place in the world of gaming and eSports, we're continuing to focus on what it means to be a fan of gaming and building activations that elevate the gaming experience for players and fans," says Stauffer. "This is an exciting vertical of sports that is ripe with growth and opportunity for us."