Next week when Los Tucanes de Tijuana take the stage at Texas Live! in Arlington, Texas, the band will be flanked by giant Miller Lite banners and attendees will be holding the Original Light Beer.
The act is the fourth of 12 concerts the brand is hosting this year in seven cities as part of its Miller Lite Conciertos Originales series, a multicity Latin music series for fans age 21 and up that's now in its sixth year. Admission to the events is complimentary.
But it also will mark a first: A film produced at the show will be aired to a national audience on social and digital channels by Remezcla, a U.S.-based digital publisher, creative agency and entertainment company that serves as a hub for Latin music and entertainment.
"After five years of producing great shows, what we're most excited about this year is our partnership with Remezcla, which gives us an opportunity to elevate Conciertos Originales to a more national platform and expand its reach not only with bigger viewership but in an authentic way," says Heidi Gilbertson, associate brand manager for Miller Lite. "This allows us to take the experience to consumers who might not be able to attend one of our concerts."
As part of the partnership, Remezcla will produce three films that tell stories of illustrators tapped to create custom posters inspired by the Conciertos Originales series and promote them on its social and digital platform.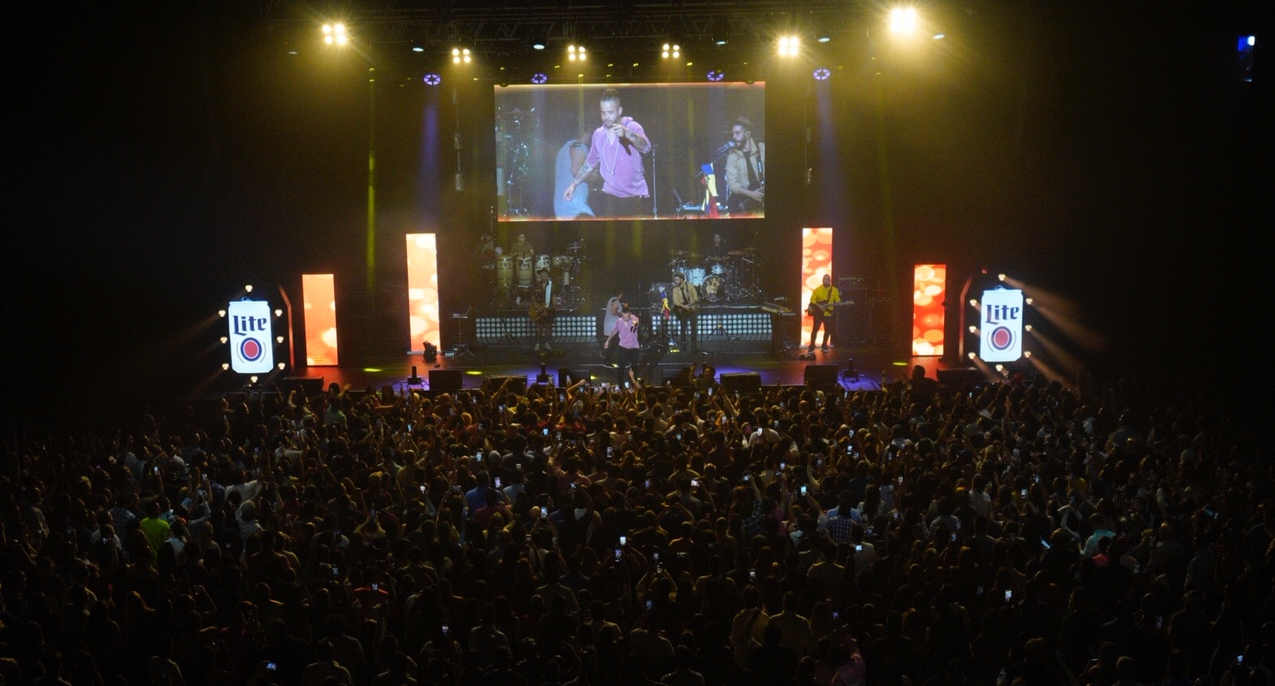 This year's series kicked off May 23 with a show featuring Venezuelan singer Nacho and Puerto Rican artist Jhay Cortez, and it will run through October with other booked artists including the headline-grabbing Natti Natasha.
"Our fans look forward to Conciertos every year because we're getting amazing talent, and we try to feature artists on the rise," Gilbertson says.
The series is part of an ongoing multipronged effort to expand Miller Lite's share among Latino consumers, who over-index in premium lights. The typical concert fills its respective venue, drawing between 2,500 and 5,000 music fans. Shows are slated for the Dallas metro area; Houston; McAllen, Texas; Laredo, Texas; Chicago; Phoenix; and Las Vegas.
"Recruiting new drinkers is our No. 1 priority, and our Conciertos Originales series is great for recruitment," Gilbertson says. "At these shows, you can see how well the audience connects to the artists and with Miller Lite throughout the experience."
The data backs it up. Of Latinos aged 21 to 27 who attended, 90% had more favorable views of Miller Lite following the shows, per data collected and analyzed on behalf of the brand. Attendees also reported an 80% increase in purchase intent, exceeding industry benchmarks.
"Latinos represent a huge opportunity for Miller Lite," Gilbertson says. "We're excited to continue to grow this series as a successful recruitment program."