It's a year unlike any other, but nothing is going to stop ugly sweater season.
For the sixth consecutive year, Miller Lite is back with its popular line of limited-edition swag celebrating the season – just as its new holiday packaging is hitting store shelves.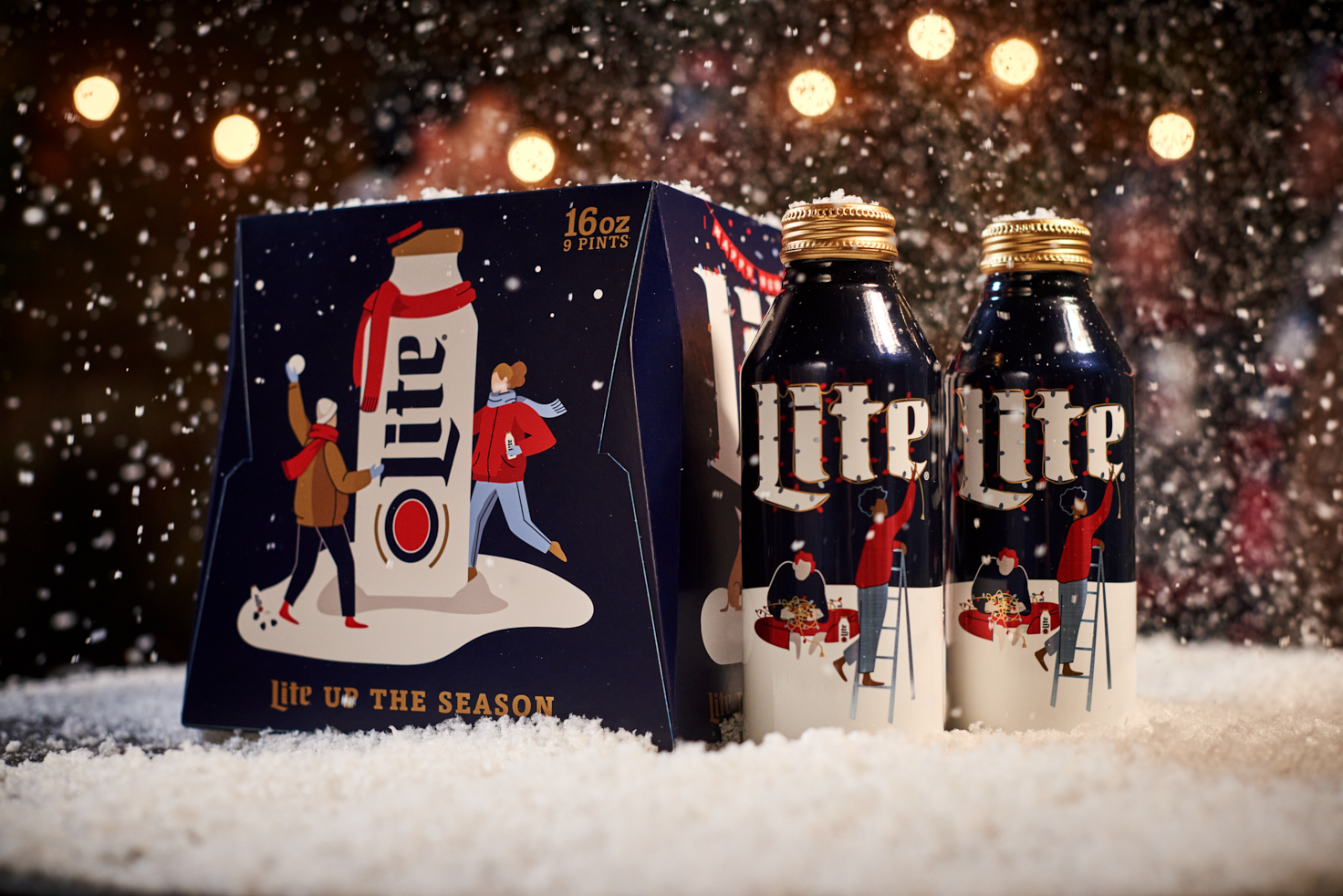 "Drinkers look forward to our holiday knitwear every year, and we're excited to bring it back in 2020 with a fresh design meant to lift their spirits," says Kristina Hebenstreit, associate marketing manager for Miller Lite.
This year's designs "celebrate the cheerful sentiment of the holiday season and moments of togetherness that come with it," Hebenstreit says. The knitwear includes branded embroidered gift tags, clinking beer cans and socks and other apparel emblazoned with words like "love" and "joy."
"This year we're all looking to tap into the emotions of the holiday season that bring us closer together, and even an ugly sweater can help do that," Hebenstreit says.
This year's rotation includes sweaters, sweater vests, winter hats, headbands, beer koozies, mittens, scarves and socks, as well as tap "sweaters" for on-premise accounts. The limited-edition knitwear is available on Miller Lite's new e-commerce store, shop.millerlite.com. Legal-age consumers can also enter for a chance to win knitwear by buying Miller Lite and texting the word 'LITE' with a copy of their receipt to 90464, or by visiting millerliteholiday.com.
The knitwear and packaging toast Miller Time, the revived brand ethos celebrating meaningful connections, which, Hebenstreit says, is more important than ever this year.
"The holiday season is all about connecting with those closest to you, and so is Miller Time," she says. "This year it's more important than ever, even if holiday gatherings will look different."
For the second year in a row, Miller Lite has new seasonal packaging for 9-, 15- and 24-packs of aluminum pints. This year it's also introducing holiday packaging for 12- and 24-packs of bottles. This year's design features inclusive groups of people in an array of holiday scenes, such as hanging lights, having a snowball fight and visiting loved ones, overlaid on a dark-blue background designed to pop on retail shelves.
The packaging also encourages consumers to "Lite up" their holidays with a bottle or aluminum pint of Miller Lite.
The holiday campaign is backed by a large marketing push — 12 times bigger than last year's effort, Hebenstreit says — that includes advertisements across TV, social media, digital, audio and billboard platforms.
A new TV spot is set to debut next month. In the meantime, the brand has dusted off its 2018 ad, "Bottles of Holly," which is slated to air throughout November.
"This year has been difficult for so many reasons, but the holiday season is the perfect time to connect with those closest to you," Hebenstreit says. "And that's what Miller Time is all about."